Does Chris Christie's Weight Hold Him Back From Higher Office?
Governor Christie is a straight-talking, no-BS kind of guy who seems like a refreshing alternative to double-talking politicians. Many thought he should have been the Republican nominee, but the fact that he was overweight was a non-starter for his presidential bid. He is trying to lose the pounds, but admits that it is hard to do.

ABCNEWS.GO.COM reports:

(ABC News) TRENTON, N.J. — New Jersey Gov. Chris Christie opened up about his weight problem in an interview with ABC News and stressed he is "trying" to lose weight, a battle he's waged for 30 years, but said he's never considered gastric bypass surgery because it's "too risky." "I mean, see, listen, I think there's a fundamental misunderstanding among people regarding weight and regarding all those things that go into, to people being overweight," Christie said in an interview that will air Tuesday on "Nightline." "I think folks say — yeah, well he must just not be disciplined, you…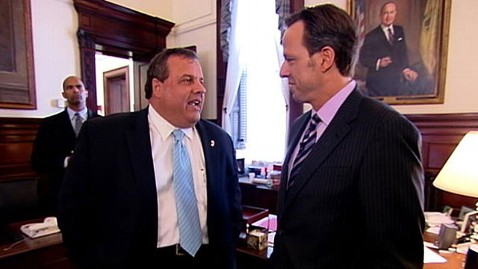 Read More: http://abcnews.go.com/blogs/politics/2012/07/chris...
Add a comment above