Do You Think the U.S. Should Stop Deporting Young Immigrants? (Obama Does)
Barack Obama made headlines Friday as he stated that his administration will no longer deport young illegal immigrants who came to the U.S. when they were children. His announcement, as expected, was met with part-joy and part-skepticism -- as well as a heckler who constantly kept interrupting the president as he spoke.
"These are young people who study in our schools, they play in our neighborhoods, they're friends with our kids, they pledge allegiance to our flag. They are Americans in their heart, in their minds, in every single way but one: on paper," the president said in his speech Friday morning. But he was also quick to add that this is not a permanent answer. "This is not amnesty. This is not immunity. This is not a path to citizenship... It's not a permanent fix," Obama said. Do you think the U.S. should stop deporting young immigrants?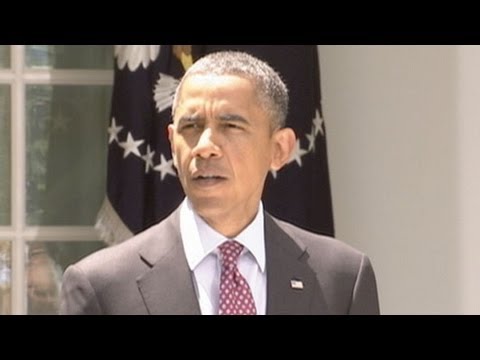 Add a comment above