likes & interests
About Me
I am 34. I am an artist. I have 2 kids and a husband who was born in Brisbane, Australia. Met him in Kalgoorlie, Western Australia while on holiday over there in 2001. Lived in Kal for a while with my hub and then moved back home. I have 3 older brothers and no sisters. My daughter turned 9 this year and my son turns 5on the 21st of November. (time flies)
I'd like to meet
Anyone with similar interests and views. I don't mind meeting anyone who has opposing views as long as they are respectful.
Activities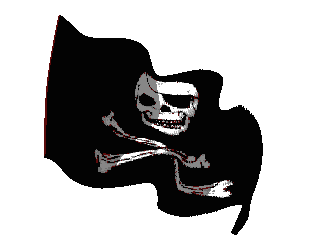 Graphic Design, Painting, drawing, music...computer...reading...... *groans*
Interests
Art, painting murals. Last mural I did was I painted the break room of the Marion, Indiana Wal-Mart Supercenter. Total of 8 walls. I painted the non-smoking area in tropical theme, the smoking are in an underwater theme. If anyone is interested, I'll post some photos of my work on here:) I also painted a Disney Mural for my daughter in Kalgoorlie, Western Australia. I like to work with Ink, Graphite, Acrylics, Photoshop, Illustrator and Indesign/quarkxpress.
Favorite Music
Favorite TV Shows
Too many to list :)
Highway to Heaven, Little House on the Prairie, Father Knows best, I Love Lucy, Andy Griffith Show, Lark Rise to Candleford, Emily of New Moon, Road to Avonlea, My Three Sons, Welcome Back Kotter, Dukes of Hazzard, Battlestar Galactica (the original series, the real one), Supernatural, Smallville, Criminal Minds, Paranormal State, Ghost Hunters, Ghost Adventures, House M.D., Bones...etc...
Favorite Movies
Lord of the Rings Trilogy without question, Return of the King my Favorite, All Harry Potter movies, Signs, The Patriot, ID4, Pride and Prejudice (A&E; version with colin Firth as Darcy), Freaky Friday (original)..any and all classic Disney movies (Kurt russell,Tommy kirk etc..)
Favorite Books
Anything Stephen King, L.M. Montgomery, Jane Austen
Favorite Quotes
"It's more like a full body dry heave set to music" *george costanza describing elaine benes's dancing on seinfeld....

Press conference where sam donaldson addresses President Reagan:
sam donaldson" ....mr president, does any of the blame belong to you?"
Reagan: yes, because for many years I was a democrat"
Favorite Heroes
Ronald Reagan and All who served in the military. God bless our troops past and present.
Areas of Interest
zlgriff~PWCM~JLA's activity, per category
info
zlgriff~PWCM~JLA

Female

IN, US

2008/11/10 00:27:12

2012/08/18 03:50:34

37

Married

Straight

Capricorn

Discovering Opinions

Some College

No

No

Proud Parent

Conservative

White/Caucasian
photos & videos