likes & interests
About Me
Hii person who is now reading this haha, welcome to my wonderland of awesomeness!! my name Erika (nicknames: Wolfie,Rika,Eri-chan,Lilli,etc.) and I'm 15 woo! I Live with all guys, My Dad and My 3 Brothers: Zach:21, Noah:19,Ethan:16(My twin brother)
My parents divorced when I was 3 and my mom would get us on the weekends and my dad the weekdays,but now I only get to see my mom in the summer because she moved to Idaho with my step father Brent,my half brother Christian:8,my step sister,and my step brother Zack:18
but i'm doing ok, as long as I get to see them. I Love my life,Friends,Family and nothings going to change that! I love them with all my heart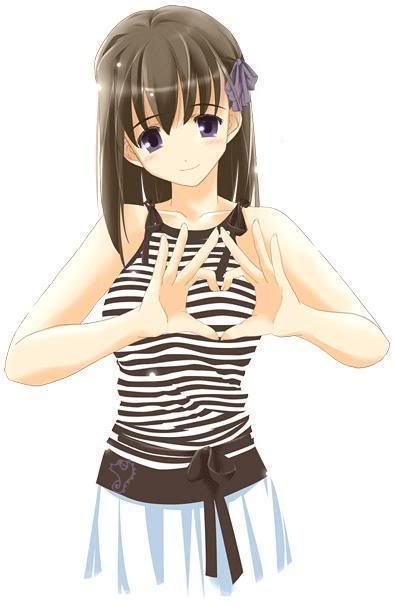 I'm uncoordinated and can forget things sometimes, but doesn't everybody lol, and I space out and go into my own lil world and clumsy
-.- but.. i have good qualities too ;) I'm smart~ just lazy sometimes~
I plan to be an History teacher when I get older~
I love history and learning about the past and cultures, its just so fascinating~~ :) and I also love to sing
I love anime! (Genres:Comedy,Romance,Action... favorites: Hetalia,Lovely complex,Spice and Wolf,Full Metal Alchemist,Clannad,Fruits Basket,Fairy Tail,etc. And My Favorite voice actor is Vic Mignogna
I love to read!!
Favorite Novel Genres: Comedy,Suspense, Horror,Romance,Fantasy,Adeven... (manga too of course :3) I love animals especially wolves.
I Love my friends they're very important to me they rock my socks off with their awesomeness~
I love spring its my favorite season and when the flowers are most beautiful, I love flowers especially cherry blossoms they're so beautiful but I've never seen them in real life though, I bet they're even more beautiful in person.. ahh..
Heh heh i'm talking to much :D Well thatz it..wanna know more just ask and I hope we can be great friends~
Thx For Visiting My Page!! Woof Woof! ;) haha oh and lets get one thing straight.. I love to have fun and party!! thank you for visiting! have a wonderful day, hope we can be great friend! and you're always welcome to party!!
http://www.youtube.com/watch?...
Kaythnxbyee!! X3
I'd like to meet
Activities
Hanging with friends
, Doing stuff in my room
, Listening to music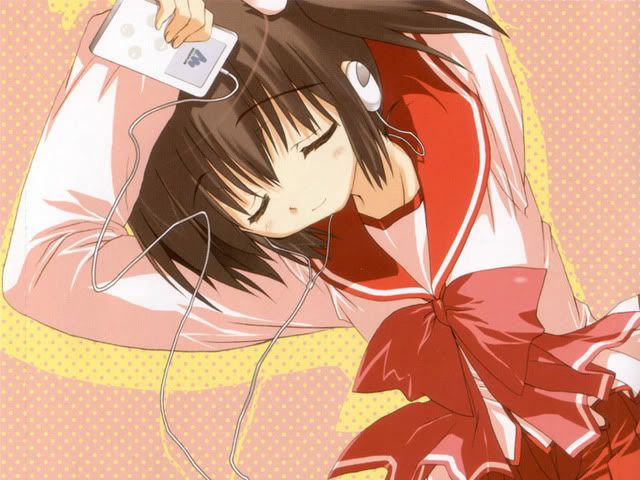 , Singing
, Writing stories (I always get lost in my own little world when I write)
and Playing video games
Interests
Favorite Music
all music,but mostly J-pop, J-rock, K-pop heh heh (well actually I don't really like rap.. or country) :D
Favorite TV Shows
comedy,romance,action,fantasy (anime,and regular shows) to many fit lol, Since Spice and Wolf is my favorite anime here are some random Spice and Wolf Gifs:
















Favorite Movies
comedy,romance,action,fantasy (anime movies and regular movies lol :) ) to many to fit I have to many i love! :3 But.. i'll tell you 3 of my favorites: 1. Hetalia Paint It White ( I'm a huge fan girl of hetalia hehe)
2. Castle In The Sky (I love Hayao Miyazaki's movies 2 and 3 are just a couple of my favorite from his works :D)
and Now My 3 Favorite: Princess Mononoke, so here are some gifs of the movie :)
(these cute little guys are forest spirits, Spoiler lol )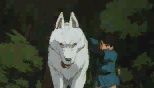 :)
Favorite Books
fantasy,comedy,romance,action (books and manga) to many to fit lol :)
Favorite Quotes
1.Even the life of the smallest being is precious. 2. Move on and let go of the past. It may be painful for now,but eventually you'll realize that letting go made your life a lot better. 3. Faith is the bird that feels the light when the dawn is still dark. 4. If you hold on to the past forever you'll never be able to move forward.
Favorite Heroes
Areas of Interest
Wolfie's activity, per category
info
Wolfie

Female

VA, US

2012/02/10 00:36:05

1 day ago

16

Single

Not Sure

Virgo

Expressing Myself

High School (Current)

Not-Employed

Other

$0 - $25k

No

No

Pagan

Someday

White/Caucasian

Average

5 feet 5 inches
photos & videos