likes & interests
About Me
***PRIVACY NOTICE: Warning--any person and/or institution and/or Agent and/or Agency of any governmental structure including but not limited to the United States Federal Government also using or monitoring/using this website or any of its associated websites, you do NOT have my permission to utilize any of my profile information nor any of the content contained herein including, but not limited to my photos, and/ or the comments made about my photo's or any other "picture" art posted on my profile. You are hereby notified that you are strictly prohibited from disclosing, copying, distributing, disseminating, or taking any other action against me with regard to this profile and the contents herein. The foregoing prohibitions also apply to your employee(s), agent(s), student(s) or any personnel under your direction or control. The contents of this profile are private and legally privileged and confidential information, and the violation of my personal privacy is punishable by law.
I love to paint,my art is important to me.I am curious,intuitive,psychic and love to investigate.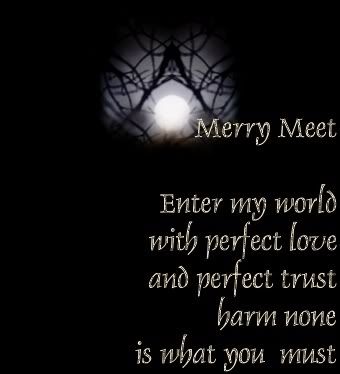 I'd like to meet
Dahli llama
Richard Branson
John Lennon
My sodahead friends
Activities
Creating anything,pictures,jewely boxes,furniture but mostly a mess.
Interests
Art,
music
tv
movies,usually DVD's
Favorite Music
Anything from John Lennon,Beatles,Small Faces,Morcheeba,David Bowie,Lynyrd Skynyrd,Coldplay,Bob Dylan,Black Crowes,Niel Young,Faithless there are so many artists and bands it would take to long to list them all,I've been listening to music since around 1960.
Favorite TV Shows
Anything Stargate
Big Bang Theory
Nieghbours[Aussie soap]
Touched by an Angel
Current Affair
Favorite Movies
Again,to many to list...
Favorite Books
Any book by Aleister Crowley
Any book by Richard Bach
The Surgeon of Crowthorne by Simon Winchester
The Prophet by Kahlil Gibran
Favorite Quotes
Areas of Interest
Wanderer's activity, per category
info
Wanderer

Male

United States

2012/01/01 04:22:17

2015/04/16 16:31:40

59

In a relationship

Straight

Pisces

Some College

Part-Time

Arts and Entertainment

$0 - $25k

No

No

Other

Undecided

Other

White/Caucasian

Average

5 feet 10 inches
photos & videos