Saga
What is bubbling in your head?
likes & interests
About Me
I believe this label describes me best, to an extent, if indeed a label must be put in place. Perhaps a subconscious reason of choosing this label is that I can connect it with one of my most preferred rap duo's that go by the same name. I stand out from the masses, I believe, though I tend to go unnoticed. My tastes are different to that of my peers and thus I often find myself alone. I entertain myself primarily through creating and playing music, pondering the philosophical matters of the world, medieval history, folklore and mythology, and of course, the internet. My sense of humor is unique and usually only recognized by myself, on occasions when I attempt to be humorous. You will find that I am straightforward, non-judgmental, open-minded and not critical, though perhaps I should leave that up to you to decide. I can and will talk my ass off, if you get me going on the right subject. So, if you ever feel a desire to converse, go ahead. ._.
I'd like to meet
Those featured on my 'Favorite Music list'.
A.A.Milne.
J.R.R. Tolkien.
Oscar Wilde.
Lewis Carroll.
Kenneth Grahame.
Favorite Music
I have an unusual and unexplainable love for hip-hop, jazz and Irish folk music. I do not believe this is a passing phase.
The Roots. <3
Wu Tang Clan.
A Tribe Called Quest.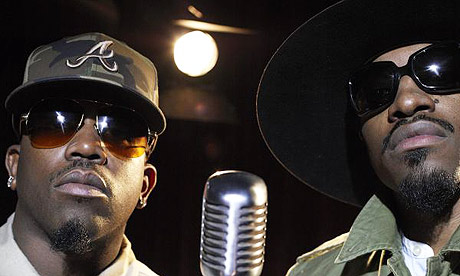 Outkast.
NaS.
The Notorious B.I.G.
Lupe Fiasco.
Common.
Black Star.
AZ.
Blu.
De La Soul.
Pete Rock & C.L. Smooth.
Eric B. & Rakim.
Pharoahe Monch.
Little Brother.
Big L.
Redman.
Slick Rick.
Black Sheep.
Favorite TV Shows
Favorite Movies
I love movies. ._. So I'll just put my top ten.
POTC I-III.
Death Of A Ghosthunter.
Grave Encounters.
Brothers Grimm.
Batman Trilogy.
How High.
Austin Powers I-III.
Shrek I-IV.
Favorite Quotes
''BARRELS!!!!!!!''

''That's how I roll. That's how I get all the ladies.''

''You can't handle the truth!''

"Piglet sidled up to Pooh from behind. "Pooh?" he whispered.
"Yes, Piglet?"
"Nothing," said Piglet, taking Pooh's hand. "I just wanted to be sure of you."

"Weeds are flowers, too, once you get to know them."

"If the person you are talking to doesn't appear to be listening, be patient. It may simply be that he has a small piece of fluff in his ear."

"Sometimes, if you stand on the bottom rail of a bridge and lean over to watch the river slipping slowly away beneath you, you will suddenly know everything there is to be known."

"I'm not lost for I know where I am. But however, where I am may be lost."

"After all to the well organized mind, death is but the next great adventure."

"Do not pity the dead Harry. Pity the living, and, above all, those who live without love."

"It is our choices...that show what we truly are, far more than our abilities."

"It's the unknown we fear when we look upon death and darkness, nothing more."

"Why, sometimes I've believed as many as six impossible things before breakfast."

"There is nothing either good or bad, but thinking makes it so."
Favorite Heroes
The Chieftains.
Inka Marka.
Batman.
J.R.R. Tolkien.
Richard Adams.
A.A. Milne.
Lewis Carroll.
C.S. Lewis.
<3
Areas of Interest
Saga's activity, per category
info
Saga

Female

Australia

2012/07/09 15:31:09

2 days ago

18

Single

Straight

Cancer

Friendship

High School (Current)

Student

Student

$0 - $25k

Someday

White/Caucasian

Average

5 feet 7 inches
photos & videos