Just trying to keep it simple
likes & interests
About Me
Farewell Dear Heart, Enough of vain despairing
If I have erred I plead but one excuse,
the jewel were a lesser joy in wearing
and cost a lesser agony to lose.
I had not bid for beautifuler hours
had I not found the door so near unsealed,
nor hoped had you filled my arms with flowers
for that one flower that bloomed too far afield.
If I have wept it was because forsaken
I felt perhaps more poignantly then some
the blank eternity from which we waken
and all the blank eternity to come
And I betrayed how sweet a thing and tender
(in the regret of which my lip is curled)
Seemed in its tragic momentary splendor
My transit through the beauty of the world.
--Alan Seeger
Lord Byron.. always gets to me.. along with most poets of the Romantic Era
And Thou Art Dead, As Young and Fair, first published in 1812
And thou art dead, as young and fair
As aught of mortal birth;
And form so soft, and charms so rare,
Too soon return'd to Earth!
Though Earth receiv'd them in her bed,
And o'er the spot the crowd may tread
In carelessness or mirth,
There is an eye which could not brook
A moment on that grave to look.
I will not ask where thou liest low,
Nor gaze upon the spot;
There flowers or weeds at will may grow,
So I behold them not:
It is enough for me to prove
That what I lov'd, and long must love,
Like common earth can rot;
To me there needs no stone to tell,
'T is Nothing that I lov'd so well.
Yet did I love thee to the last
As fervently as thou,
Who didst not change through all the past,
And canst not alter now.
The love where Death has set his seal,
Nor age can chill, nor rival steal,
Nor falsehood disavow:
And, what were worse, thou canst not see
Or wrong, or change, or fault in me.
The better days of life were ours;
The worst can be but mine:
The sun that cheers, the storm that lowers,
Shall never more be thine.
The silence of that dreamless sleep
I envy now too much to weep;
Nor need I to repine
That all those charms have pass'd away,
I might have watch'd through long decay.
The flower in ripen'd bloom unmatch'd
Must fall the earliest prey;
Though by no hand untimely snatch'd,
The leaves must drop away:
And yet it were a greater grief
To watch it withering, leaf by leaf,
Than see it pluck'd to-day;
Since earthly eye but ill can bear
To trace the change to foul from fair.
I know not if I could have borne
To see thy beauties fade;
The night that follow'd such a morn
Had worn a deeper shade:
Thy day without a cloud hath pass'd,
And thou wert lovely to the last,
Extinguish'd, not decay'd;
As stars that shoot along the sky
Shine brightest as they fall from high.
As once I wept, if I could weep,
My tears might well be shed,
To think I was not near to keep
One vigil o'er thy bed;
To gaze, how fondly! on thy face,
To fold thee in a faint embrace,
Uphold thy drooping head;
And show that love, however vain,
Nor thou nor I can feel again.
Yet how much less it were to gain,
Though thou hast left me free,
The loveliest things that still remain,
Than thus remember thee!
The all of thine that cannot die
Through dark and dread Eternity
Returns again to me,
And more thy buried love endears
Than aught except its living years.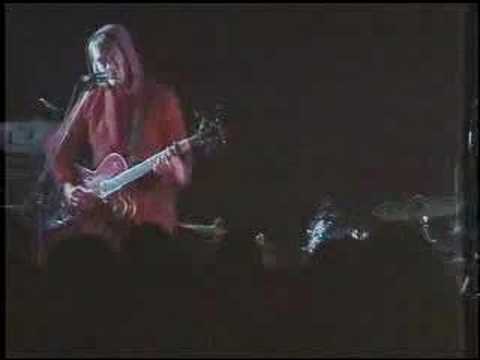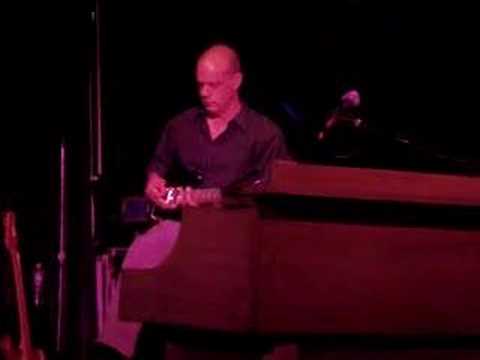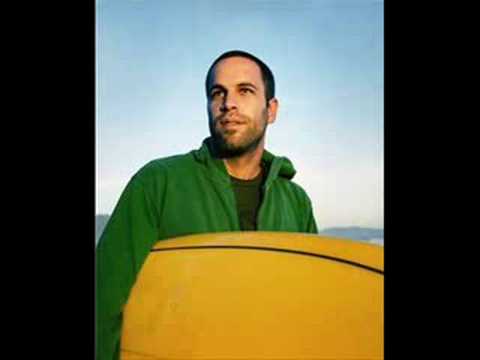 He never mentions the word commitment
In certain company
Yes, he'll tell you he's a twin brother
And his math don't add to thirty-three
She thinks he's not in class but home, now
Pulled those shades down tight
Yeah, she gives a smile when the phone rings,
The payback gonna make everything alright
Says he talks to angels,
They call him out by his name
He talks to angels,
Says they call him out by his name
song parody by my sweet cakes
EG
I'd like to meet
Ode to Clothes
Every morning you wait,
clothes, over a chair,
to fill yourself with
my vanity, my love,
my hope, my body.
Barely
risen from sleep,
I relinquish the water,
enter your sleeves,
my legs look for
the hollows of your legs,
and so embraced
by your indefatigable faithfulness
I rise, to tread the grass,
enter poetry,
consider through the windows,
the things,
the men, the women,
the deeds and the fights
go on forming me,
go on making me face things
working my hands,
opening my eyes,
using my mouth,
and so,
clothes,
I too go forming you,
extending your elbows,
snapping your threads,
and so your life expands
in the image of my life.
In the wind
you billow and snap
as if you were my soul,
at bad times
you cling
to my bones,
vacant, for the night,
darkness, sleep
populate with their phantoms
your wings and mine.
I wonder
if one day
a bullet
from the enemy
will leave you stained with my blood
and then
you will die with me
or one day
not quite
so dramatic
but simple,
you will fall ill,
clothes,
with me,
grow old
with me, with my body
and joined
we will enter
the earth.
Because of this
each day
I greet you
with reverence and then
you embrace me and I forget you,
because we are one
and we will go on
facing the wind, in the night,
the streets or the fight,
a single body,
one day, one day, some day, still.
- Pablo Neruda
Poetry
And it was at that age ... Poetry arrived
in search of me. I don't know, I don't know where
it came from, from winter or a river.
I don't know how or when,
no they were not voices, they were not
words, nor silence,
but from a street I was summoned,
from the branches of night,
abruptly from the others,
among violent fires
or returning alone,
there I was without a face
and it touched me.
I did not know what to say, my mouth
had no way
with names,
my eyes were blind,
and something started in my soul,
fever or forgotten wings,
and I made my own way,
deciphering
that fire,
and I wrote the first faint line,
faint, without substance, pure
nonsense,
pure wisdom
of someone who knows nothing,
and suddenly I saw
the heavens
unfastened
and open,
planets,
palpitating plantations,
shadow perforated,
riddled
with arrows, fire and flowers,
the winding night, the universe.
And I, infinitesimal being,
drunk with the great starry
void,
likeness, image of
mystery,
felt myself a pure part
of the abyss,
I wheeled with the stars,
my heart broke loose on the wind.
Pablo Neruda
Activities
Percy Bysshe Shelley - I Fear Thy Kisses
I fear thy kisses, gentle maiden;
Thou needest not fear mine;
My spirit is too deeply laden
Ever to burthen thine.
I fear thy mien, thy tones, thy motion;
Thou needest not fear mine;
Innocent is the heart's devotion
With which I worship thine
Samuel Taylor Coleridge has been an absolute favorite of mine.. since High School.. I found this one this morning..
Ere on my bed my limbs I lay,
It hath not been my use to pray
With moving lips or bended knees ;
But silently, by slow degrees,
My spirit I to Love compose,
In humble trust mine eye-lids close,
With reverential resignation,
No wish conceived, no thought exprest,
Only a sense of supplication ;
A sense o'er all my soul imprest
That I am weak, yet not unblest,
Since in me, round me, every where
Eternal Strength and Wisdom are.
But yester-night I prayed aloud
In anguish and in agony,
Up-starting from the fiendish crowd
Of shapes and thoughts that tortured me :
A lurid light, a trampling throng,
Sense of intolerable wrong,
And whom I scorned, those only strong !
Thirst of revenge, the powerless will
Still baffled, and yet burning still !
Desire with loathing strangely mixed
On wild or hateful objects fixed.
Fantastic passions ! maddening brawl !
And shame and terror over all !
Deeds to be hid which were not hid,
Which all confused I could not know
Whether I suffered, or I did :
For all seemed guilt, remorse or woe,
My own or others still the same
Life-stifling fear, soul-stifling shame.
So two nights passed : the night's dismay
Saddened and stunned the coming day.
Sleep, the wide blessing, seemed to me
Distemper's worst calamity.
The third night, when my own loud scream
Had waked me from the fiendish dream,
O'ercome wit...
Interests
Flourishing True
We are alive our very breath singing.
We live beyond certainty, constantly stretching.
We are the lucky who live beyond,
in a swirl of questioning,
broadening. Reach...
We stretch in our borderless
matrix of gestures,
our instruments urge us,
our melodies carry us...
towards where you sit,
in that daring front row.
You await our flowering intonations,
the hint of the glorious flourishing new.
Paintbrush, melodies, give us their clues,
In hours of practise, its you were befriending.
Authentic, blended and lifted, we woo
the small beauty of a perfect ending.
With golden fingers our harmonies fuse,
the secrets of the gardens weve tended
the streggle for the pure, authentic,
were dancing on strings,
towards a God amused,
a cosmos applauding.
What weve tried to accomplish,
at such great odds,
is beauty, melding audience with artist.
Humanity flourishing true.
We are the workers who bring you the true
and the new and the old again, remade for you,
we are alive, our breath has a view,
Weve striven and surfaced, and now were all new.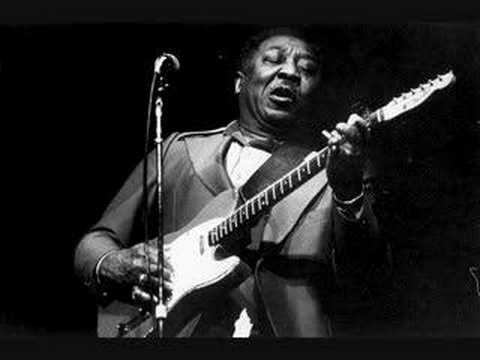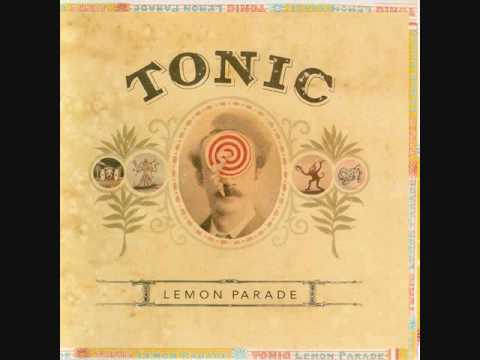 Poetry by Judith Pordon
The women came from a man ribs.
NOT from his feet to be walking on.
Not from his head to be superior,
but from the side to be equal.
Under the arm to be protected,
and next to his heart to be (Loved).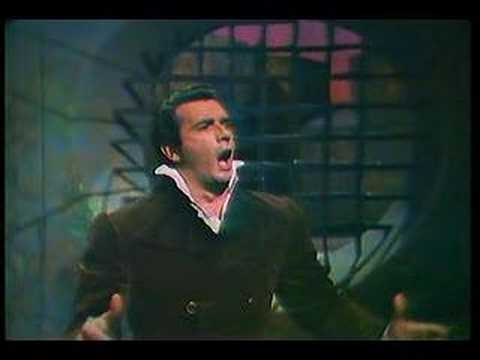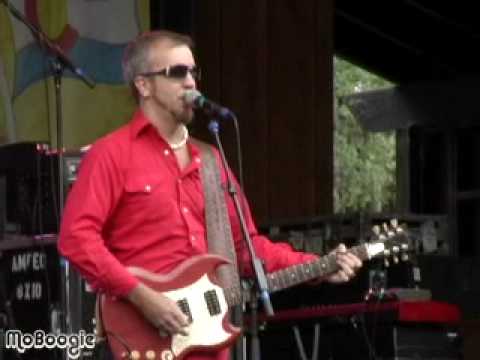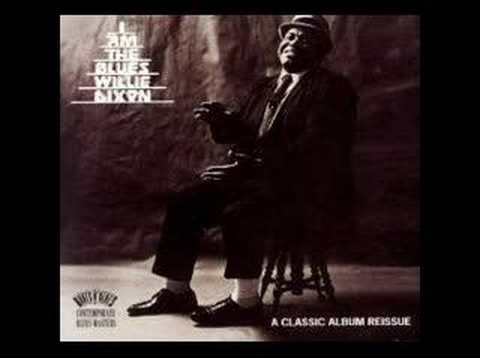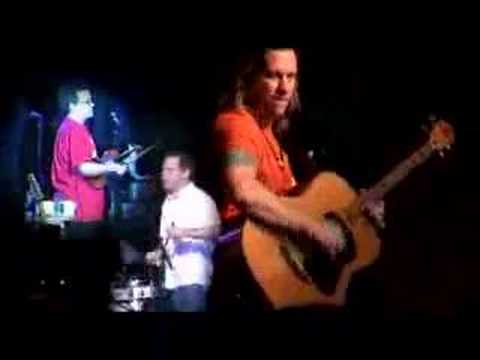 Favorite Music
Do not go gentle into that good night
by Dylan Thomas
Get Flash Player
Do not go gentle into that good night,
Old age should burn and rave at close of day;
Rage, rage against the dying of the light.
Though wise men at their end know dark is right,
Because their words had forked no lightning they
Do not go gentle into that good night.
Good men, the last wave by, crying how bright
Their frail deeds might have danced in a green bay,
Rage, rage against the dying of the light.
Wild men who caught and sang the sun in flight,
And learn, too late, they grieved it on its way,
Do not go gentle into that good night.
Grave men, near death, who see with blinding sight
Blind eyes could blaze like meteors and be gay,
Rage, rage against the dying of the light.
And you, my father, there on the sad height,
Curse, bless, me now with your fierce tears, I pray.
Do not go gentle into that good night.
Rage, rage against the dying of the light.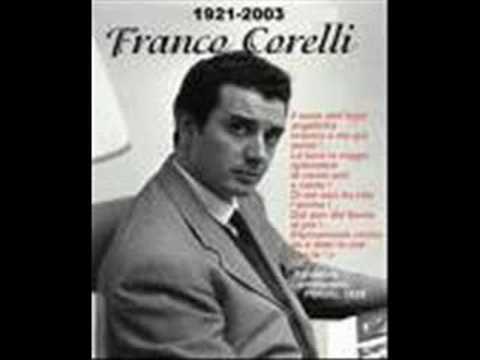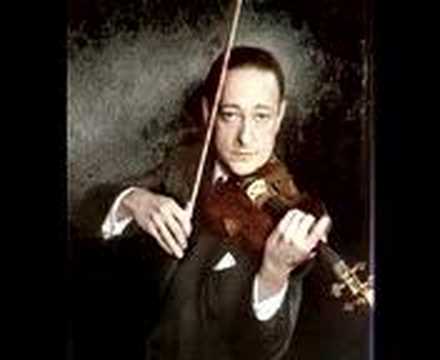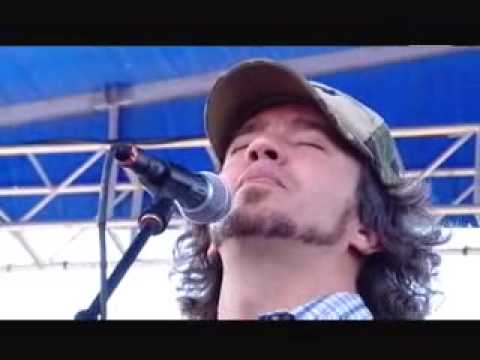 Favorite Movies


>>>>>>>>...
<a href="http:www.profilepl... src="http:www.profilepla... title="hrefhttp www profileplaylist net" height="34" width="138" orig_size="138x34" alt="hrefhttp www profileplaylist net" border="0">
<A href="http:www.profilepl... target="_blank" rel="nofollow">&... src="http:www.profilepla... title="hrefhttp www profileplaylist net" height="34" width="169" orig_size="169x34" alt="hrefhttp www profileplaylist net" border="0">
<A href="http:www.profilepl... target="_blank" rel="nofollow">&... src="http:www.profilepla... title="hrefhttp www profileplaylist net" height="34" width="130" orig_size="130x34" alt="hrefhttp www profileplaylist net" border="0">
<OBJECT orig_size="425x344" width="320" height="259">&lt... name="allownetworking" value="internal"&gt... src="http:/www.youtube.com/v/xEkbgE1h0T... allownetworking="internal" wmode="transparent" allowScriptAccess="never" enableHREF="false" height="259" width="320" allowfullscreen="true" enableJSURL="false" orig_size="425x344" type="application/x-shockwave...
Favorite Books
Favorite Quotes
Favorite Heroes
( Did I meet Jen ? )
Quickly found my-selve in machine,
making fun was rather blue.
Sexplaying in glas elevator,in the dead of night,
we where talking bout alright.
The ideas where plentius,
of my ladie couragius.
To you dearest I will compose,
corny poem of love purpose.
If you exsist I yet don´t know,
this way or other live will flow.
I rarely can this comprehend,
why this I can not understand
-Gremlin-
" Passion "
With a passion writen is
when the lust takes over
welding youre into his
arms and legs and cover.....
-Gremlin-
Your essence envelopes me
I slip to the depths of you
Oneness
Whispers exchanged
Rythyms established
Rites accomplished
Satisfactions reached
Exhaustion overwhelms
Sleep ensues
-Rover-
lou lou is my hero for coming up with my current mantra
Hey boy, yeah you why do you upset me so?
I have one more thing to do to you before you go
please come here and sit so quiet, close your eyes
this vice grip is for your lil' guys
(Guitar is real loud here)
I am going to put your pecker in a vice grip (3x)
dont let the door hit you on your way out.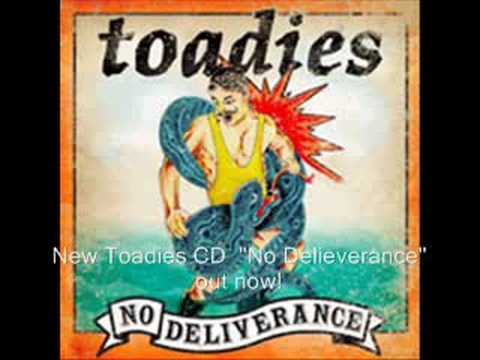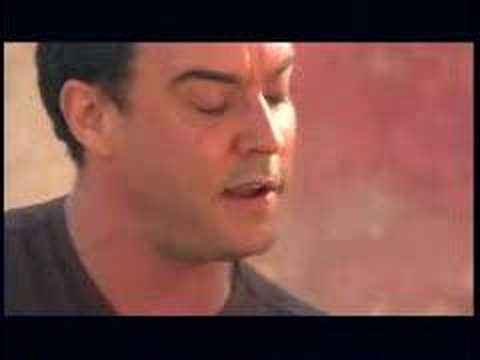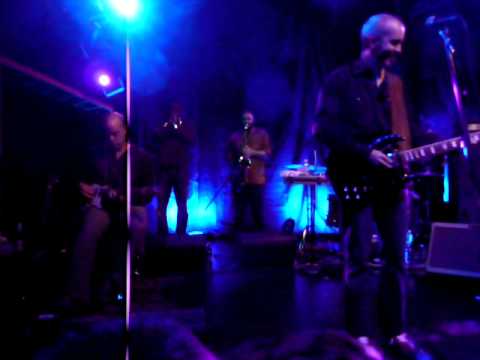 info
Jen**GPAC**

Female

United States

2008/02/08 16:38:05

2011/04/28 17:50:13

(37) October 15, 1975

Married

Straight

Libra

Discovering Opinions

Post Graduate School

No

No

Other

Someday

Liberal

White/Caucasian

Athletic
photos & videos