likes & interests
About Me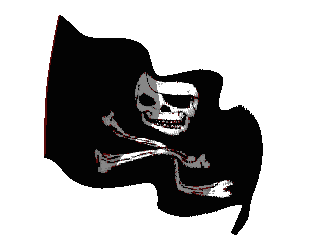 PRIVACY NOTICE: Warning--any person and/or institution and/or Agent and/or Agency of any governmental structure including but not limited to the United States Federal Government also using or monitoring/using this website or any of its associated websites, you do NOT have my permission to utilize any of my profile information nor any of the content contained herein including, but not limited to my photos, and/ or the comments made about my photos or any other "picture" art posted on my profile. You are hereby notified that you are strictly prohibited from disclosing, copying, distributing, disseminating, or taking any other action against me with regard to this profile and the contents herein. The foregoing prohibitions also apply to your employee(s), agent(s), student(s) or any personnel under your direction or control. The contents of this profile are private and legally privileged and confidentiall and any violation is punishable by law.
Miscellaneous
|
Forward this Graphic
Not BLOODY likely am I going to answer that profile question about "weight type".;-)
Activities
Camping, white water rafting, ziplining, traveling, reading, yard work, reading, I think I kind of like to read........
Interests
Very politically outspoken, don't friend request me if you lean liberal. I'm not interested becoming friends with people I view are set on the destruction of America.
For the rest of my interests.... see activities listed below.
Favorite Music
Nightwish, Kamelot, Muse, Drist, Within Temptation, Metallica, Godsmack, Lacuna Coil, Sirena, Nine Inch Nails, Tarot, Def Leppard, Chevel, Disturbed, Breaking Benjamin, Red, Delain, Evanescence, Fuel, Pain, Seether, 10 Years, and many, many more.....
Favorite TV Shows
CSI-New York, CSI-Las Vegas, CSI-Miami, Scrubs, Chopped, Psych, Burn Notice.
Favorite Movies
Star Wars, Star Trek (the newest versions), Horatio Hornblower (A&E; versions) Pride & Prejudice, Harry Potters, Sherlock Holmes, King Arthur
Favorite Books
Favorite series more like it...Horatio Hornblowers, Nicholas Ramages, Jack Aubrey, Alan Lewrie, Richard Sharpes, Outlander series,newly discovered Jeri Westerson's Medieval Noir/Crispin Guests and lots, and lots of other books....
Favorite Quotes
"All persons ought to endeavor to follow what is right, and not what is established." ~Aristotle~ Even he knew 0bamacare was going to be a big fat crap sandwich.

Chocolate is the answer......who cares what the question is!
Women and cats will do as they please, men and dogs should just relax and get used to the idea.
Follow your dreams!! Except that one where you're naked in church.
I would give up chocolate...but I'm no quitter.
"There's two theories to arguing with a woman. Neither one works." Will Rogers
Go with God, and fight like the Devil
Wrong is wrong, even if everyone is doing it. Right is right, even if no one is doing it.
Inside every old person is a young person saying "what the hell happened???"

Gentlemen, when the enemy is committed to a mistake we must not interrupt him too soon.

Horatio Nelson
Favorite Heroes
Lord Horatio Nelson, Duke of Wellington, George Washington, Alan West, Ted Cruz, Mike Lee, Rand Paul
Areas of Interest
Biki's activity, per category
info
Biki

Female

United States

2010/05/06 08:00:15

7 days ago

Married

Straight

Aquarius

Friendship

Some College

Not-Employed

Other

No

No

Christian

Proud Parent

Conservative

White/Caucasian

5 feet 10 inches
photos & videos