Shutup and let me see your jazz hands <3
likes & interests
About Me
My name is Coral, and I love My Chemical Romance and i like to write stuff, like fan-fiction and then actual stories.
Ive liked MCR since i heard them for the first time, then i listened more and then i never looked back :P
My brother annoys me... Alot.
My favorite color is Purple.
Lool anyways, here's some pics... :P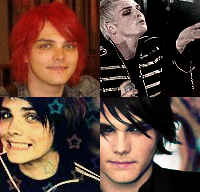 glitter-graphics.com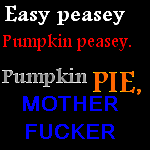 glitter-graphics.com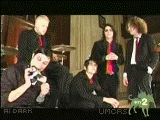 glitter-graphics.com

glitter-graphics.com
I'd like to meet
Id Like to meet...
- My Chemical Romance
- Linkin Park
- Twilight/New moon Cast
- Three Days Grace
- Rihanna
- Katy Perry
- P!nk
- Evanescence
Etc ETc
Activities
╔══╦═╦═╦══╦╦╗
║║║║╠╣╠╣║║╠╗║ copy and paste if you
╚╩╩╩═╩╝╚╩╩╝╚╝ are in the MCRmy
We've fired the bullets, and felt the revenge.
We are lacking the romance.
We've faced the bullies, and we gave 'em hell,
Then hung 'em high.
We've marched down Cemetery Drive
& we are now prepared to march in The Black Parade.
No one loves us, so we don't love you,
and these are our Famous Last Words.
.._...|..____________________ , ,
....../ `---___________----_____|] = = = = D
...../_==o;;;;;;;;_______.:/
.....), ---.(_(__) / If You held a gun up to
....// (..) ), ----" a member of MCR I would
...//___// tell you to shoot me instead.
..//___//

╔══╗♫
║██║
║(o) ║ ♫ Music Is Life ♫
╚══╝



---♥♥-♥♥---Put this
---♥♥---♥♥--on your page
---♥♥---♥♥--if you are
---♥♥---♥♥--against animal
---♥♥---♥♥-- abuse completly
----♥♥-♥♥--- and wish
-----♥♥♥---- all animals
----♥♥-♥♥--- have a home
---♥♥---♥♥--
Favorite Music
You Say Jonas Brothers - I say My Chemical Romance
You Say Taylor Swift - I say Evanescence
You Say Demi Lovato - I say Linkin Park
You Say Miley Cyrus - I say Seether
You say David Archuleta - I say Pencey Prep
You say Pop and hip hop - I say Alternative and Punk Rock
You say the well known last words - I say Famous Last Words
You say Your Ghost - I say the Ghost Of You
You say Hello Beautiful - I say Hello
You say Joe Jonas - I say Gerard Way
You say Nick Jonas - I say Frank Iero
You say Kevin Jonas - I say Mikey Way
You say Robert Pattinson - I say "Eh, Whatever."
You say Gerard Way sucks - I say Your Messin with The MCRMY PAL!!!
You say MCR's Emo - I say Your fucking wrong!!!
Most 10 year olds - 16 year olds listen to the gay disney stuff. Some of its good but if your one of those who still like rockin out to good music paste this to your profile!!
89% of teens have moved on to rap. if you're the 11% who rocks everyday put this on your profile
Favorite TV Shows
http://1.bp.blogspot.com/_5kw...
Etc Etc.
Favorite Movies
Favorite Books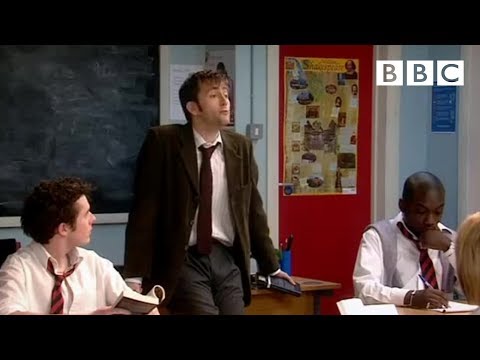 Favorite Quotes
"The biggest misconseption is that we're vampires. Another big misconseption is that People think that we're effing loaded for some reason, just 'cause we got all this bling on. People think we're rich vampires." - Gerard Way
Frankie: "Pirates!" *looks at Gee*
Gee: *neh*
Frankie: "Traitor!"

"I told him you were planning to corrupt my youthful innocence." - Jacob Black

Frank: Has goldfinger ever had a flock of mooses advancing on him? It's a terrifying sight.
Mikey: That's not the plural of moose, it's moosi.
Gerard: Fuck off, it's meese.

"You could put a dominoe mask on anything and it would become a superhero. You could put a dominoe mask on a milkman and he'll become, like, super milkman." - Gerard Way

"You're going to come across a lot of shitty bands and a lot of shitty people. And if any one of those people call you names because of what you look like or because they don't accept you, I want you to look right at that motherfucker, stick up your middle finger and scream FUCK YOU!!!" -Gerard Way

"It tastes like somebody stole my wallet..." -Gerard way

"I've been down with kickball since the third grade, man" - Mikey Way

"The world is less dangerous when people are using hula hoops."
-Mikey Way

"People tell me that whenever there's a camera around, I tend to go the other way. Or I kick it. Or I smash it." - Bob Bryar

"People think moose are really gentle and goofy, but they're not; they're fucking animals." -Bob Bryar

"Are You On Our Side And You Want To Be Diffrent Or Are You On That Side And You Want To Throw A Football At My Head?" ~Gerard Way

"Be yourself, don't take anyone's shit, and never let them take you alive." ~ Gerard Way

"Well, I'm half Italian, so last year on warped tour i got this really good tan and I was like, bummer." ~Gerard Way

"It's me and Gerard on the porch, talking about how Gerard isn't cool!" -Mikey Way

"That in the end, we are alone. And there is nothing but the cold, dark wasteland of eternity." - Lestat, Queen of the Damned
Favorite Heroes
My Chemical Romance
Areas of Interest
FabulousKilljoy47's activity, per category
info
FabulousKilljoy47

Female

Canada

2009/09/07 00:23:53

2012/05/13 03:05:04

18

Single

Straight

Virgo

Expressing Myself

No

No

Other

No thank you

Other

White/Caucasian

Average

5 feet 3 inches
photos & videos