Earl Grey Tea=A Happier Nellie
likes & interests
About Me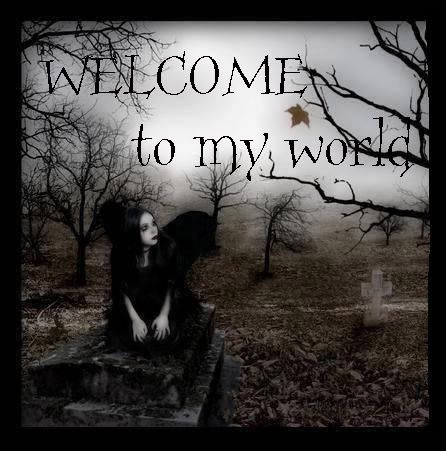 The name is...
My favorite color is red. My favorite number is 13. My favorite letter is M. My favorite time of day is midnight or anytime when it is dark and the moon may be out. I enjoy acting goofy and random (especially with my closest friends). I love to sing and act. I am very close to my family and consider my closest friends to be like a second family. I love a rainy and stormy day (thunder and lightning make it even better).
I'd like to meet
Deceased - My grandfather who died only two days after I was born. Edgar Allan Poe (my favorite poet) . William Shakespeare. Vincent Price. Bette Davis (I like so many of her movies). John Lennon and George Harrison (then I would have met all members of "The Beatles ".
Living - Johnny Depp. Helena Bonham Carter. Tim Burton. I have already met my favorite singer Emilie Autumn. Danny Elfman. Tim Minchin.
Activities
Singing. Acting. Acting ridiculous and random. Being with my friends (Amelia, Emily and Vincent) and family. Listening to and singing music on the swings. Watching movies (especially Johnny Depp, Tim Burton, Helena Bonham Carter and Bette Davis films). Drawing. Writing. Walking and running in the rain. Swimming. Reading.
Interests
Favorite Music
My favorite is Emilie Autumn.
A collective collage of different EA concerts that I have attended.
I also like Tim Minchin, Danny Elfman (Oingo Boingo), The Beatles, and Queen. Along with different soundtracks/musicals.
Favorite TV Shows
The Big Bang Theory, Family Guy, American Dad, Simpsons, South Park, Invader Zim,Beetlejuice, Ruby Gloom, many 90's Nick and Cartoon Network shows/cartoons, Masters of Horror, Monsters, How I Met Your Mother, Friends, The Munsters, The Addams Family and other shows that I cannot think of right now.
Favorite Movies
Pretty much anything that includes Tim Burton, Johnny Depp, Helena Bonham Carter or Bette Davis. Rocky Horror Picture Show. Repo! The Genetic Opera. . All Monty Python films. Harold and Maude. The Harry Potter movies. The Lord of the Rings movies. RENT. Phantom of the Opera. The Addams Family. Horror movies in general (don't have a personal favorite). The Breakfast Club. Gaslight. Hannibal Lector movies. The Shining. Misery.

Seperate Category time: Favorite Musicals!
Sweeney Todd, Rocky Horror Picture Show, Nightmare Before Christmas, Repo! The RENT, Phantom of the Opera, Spamelot, Wicked, Little Shop of Horrors, Rain, West Side Story, My Fair Lady.
Favorite Books
Harry Potter series. Sweeney Todd. The Complete Tales and Poems of Edgar Allan Poe. William Shakespeare plays in general. Stephen King novels. The Gashleycrumb Tinies. The Asylum for Wayward Victorian Girls. The Melancholy Death of Oyster Boy and other poems by Tim Burton. Alice in Wonderland.
Favorite Quotes
"Why put off till tomorrow, what you could do today?"-Anonymous
"I've always been misrepresented. You know, I could dress in a clow costume and laugh with the happy people but they'd still say I'm a dark personality."-Tim again
" When kids hit 1 year old, it's like hanging out with a miniature drunk. You have to hold onto them. They bump into things. They laugh and cry. They urinate. They vomit."-Johnny Depp
"I would do anything Tim Burton wanted me to. You know-have sex with an aardvark... I would do it."-Johnny again
"I drink a lot of diet coke and belch. I've been known to use the f word."-Helena Bonham Carter (HEY, I DO THAT TOO)!!! XD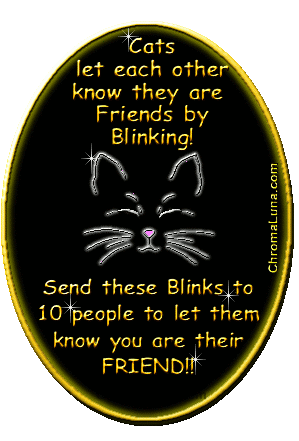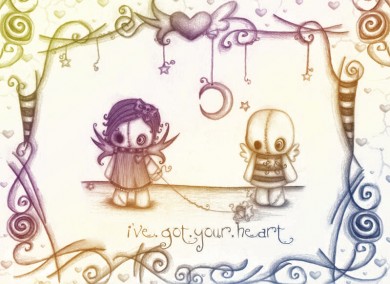 http://media.photobucket.com/...
http://www.mindistortion.tv/s...
I know this isn't really a quote, but I like it anyhow. I'm into the Lizzie story.
"Have you any idea why a raven is like a writing desk?"
"Down with the bloody big head!"
"I'm investigating things that begin with the letter M." -Both quotes by The Mad Hatter
"NAUUUUGHHHTYYYYYY!!!"-Freaky Fred
"YOU ARE ELASTIGIRL! My god..." *Hits Helen with newspaper* "Pull-yourself-together! 'What will you do'? Is this a question? You will show him you remember that he is Mr. Incredible, and you will remind him who *you* are. Well, you know where he is. GO, confront the problem. FIGHT! WIN! And call me wen you get back darling. I enjoy our visits."

"OFF WITH HER HEAD!!!"-Iracebeth (The Red Queen)
"I was thinking about death and all. About seeing how you're gonna die. I mean, on one hand, if dying was all you thought about, it could kind of screw you up. But it could kind of help you, couldn't it? Because you'd know that everything else you can survive."-Quote by... Very Young Edward Bloom
"BOVINE!"-Quote usually uttered by Helena Bonham Carter and myself. In fact my dad and I went out to Hershey Park the Sunday-Wednesday before the 4th of July '10 and everytime I saw a cow on the field I said "Bovine." So thank you HBC for making appreciate the cow more.
"Death is the end of one life, but only the beginning of another."-Quote by.me.
"Normality is a crutch. We just have to suck it up and walk without it."-Me again.
"The biggest fish in the river gets that way by never being caught."-Now it says that Edward quoted it, but I know that Helena's character told him it in the movie so I'll say the witch from Big Fish...
"My spoon is too big" and "I am a banana."-Man with big spoon and a banana.
"I live in a giant bucket." Stick figure man who lives in a giant bucket.
"I am the queen of France."-Stick figure man with another stick figure mans stomach on his head (aka-the queen of France).
"Dance, everybody dance! Yayyyyy. Life is gooood. This is fuun. My anus is bleeding. My anus, is bleeding! For the love of God, and all that is holy! My anus is blee...!!!"-Puffy cloud man with stick arms and legs,
Favorite Heroes
Reality - My mother and stepfather. The men and women fighting for us out there. Tim Burton. Johnny Depp. Helena Bonham Carter. Emilie Autumn. Joan of Arc.
Characters - Batman, Stainboy.
Favorite villains - Joker, Sweeney Todd, Nelie Lovett, Queen of Hearts, Hannibal Lector, Darth Vader, Annie Wilkes, horror movie villains (Chucky, Michael Myers, Freddy, Jigsaw, etc).
Areas of Interest
Nellie-TheQueenOfCraziness' activity, per category
info
Nellie-TheQueenOfCraziness

Female

United States

2009/09/02 23:28:36

13 hours ago

June 09

Single

Straight

Expressing Myself

College (Current)

No

No

Someday

White/Caucasian

Slim/Slender

5 feet 0 inches
photos & videos