Please, please let it be us...
likes & interests
About Me
Hello! My name is Christine. I am glad to say I am a proud Brony (although I'm a girl...)! I'm generally a nice person. My favorite band is Shinedown! I also love Five Finger Death Punch and The Yardbirds. I am good friends with rapper MC Lars. I'm a grammar and spelling Nazi and I want to become a chemist or historian. I am a HUGE hockey fanatic. I always have been and always will. I'm a die-hard Blackhawks fan and I HATE the Red Wings. If you want to get to know me more, just message me and I'll try to get back to you.
SodaHead Graphics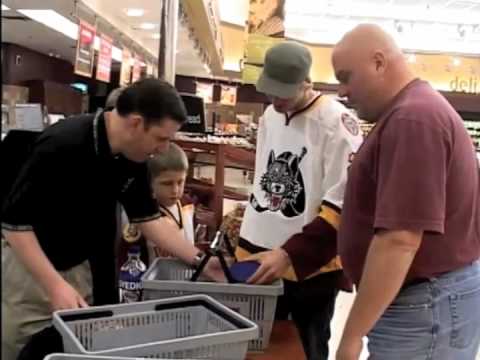 Click Here For
Images
&
Hug Trees Pictures
-
Pictures
Click Here For
Images
&
Gerard Way Pictures
-
Pictures
Click Here For
Images
&
I Seem To Be Struck By You Pictures
-
Pictures
I'd like to meet
Ryan Gosling, Kit Harington, Damian Lewis, Jonathan Silver Scott
Activities
ice hockey, listening to music, art of any kind, reading My Political Views
I am a center-left moderate social libertarian
Left: 1.49, Libertarian: 2.3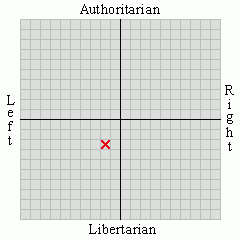 Political Spectrum Quiz
Interests
Ice hockey, music, books, MLP
Fluttershy is best pony!
Favorite Music
Metal \m/, rock
Favorite bands- Shinedown, Five Finger Death Punch, The Yardbirds, MC Lars, Dethklok, Volbeat, Godsmack, Every Time I Die, The Amity Affliction, Red, Bullet for my Valentine, DragonForce, Tim Bendzko, Three Days Grace, KoЯn, Rammstein, Drowning Pool, Sick Puppies, Stone Sour, Avatar, Deuce, Thousand Foot Krutch, Slipknot, Skillet, Imagine Dragons, The Moog, U2, The Fratellis, The Doors, Muse, The Killers, Rise Against, Hollywood Undead, The All-American Rejects, Blink-182, Motley Crue, OK Go, Plain White T's, Hockey
Since there's too many to name... I like all of these bands too-
Favorite TV Shows
Metalocalypse, GAME OF THRONES!!! :), SHERLOCK!!! :), SUPERNATURAL!!! :), Band of Brothers, The Pacific, Duck Dynasty, 2 Broke Girls, The Nanny, The Big Bang Theory, Two and a Half Men, How I Met Your Mother, My Name Is Earl, The Office, Spike's Most Amazing Videos, America's Funniest Home Videos, Criss Angel: Mindfreak, hockey games
Favorite Movies
The Great Gastby, The Mortal Instruments: City Of Bones, Thor, Thor: The Dark World, Wolf of Wall Street, The Avengers, The Hunger Games, Catching Fire, Alex Rider: Operation Stormbreaker, The Island, Watchmen, Sgt. Pepper's Lonely Hearts Club Band, Avatar, any movie starring Jon Heder, any hockey movie, The Outsiders, Napoleon Dynamite, Gattaca
Favorite Books
Alex Rider adventures, A Song of Ice and Fire series, The Great Gatsby, both the Mortal Instruments series & Infernal Devices series, Born on the Fourth of July, Brave New World, Saved, Patrick Roy: Winning. Nothing Else., Searching for Bobby Orr, Someone Named Eva, The Chronicles of Vladimir Tod, The Outsiders, The Hunger Games, Catching Fire, Mockingjay, To Kill A Mockingbird, the Bible
Favorite Quotes
"What?! That's a lie!" -Paul Postma

"All flesh is equal when burnt!" -from the song "Hail the Apocalypse" by the band Avatar

"I do not agree with what you have to say, but I will defend to the death your right to say it." -Voltaire

"If you're going through hell, keep going." -Winston Churchill

"Hey!" -Justin Holdefer

"Walk like a human!" -Ryan Noss

"You can't afford to go out there and watch too much, ... If you get caught watching, you're not going to get to the puck and not going to make good plays." -Sidney Crosby

"You miss 100 percent of the shots you never take" -Wayne Gretzky

"Nothing gold can stay" -Ponyboy Curtis

"I don't care if you're black, white, straight, bisexual, gay, lesbian, short, tall, fat, skinny, rich, or poor. If you're nice to me, I'll be nice to you. Simple as that." -Eminem
Favorite Heroes
US Troops, my parents, God, Jesus
Areas of Interest
-Daughter of Apollo-'s activity, per category
info
-Daughter of Apollo-

Female

United States

2009/05/22 21:22:37

52 minutes ago

March 09

In a relationship

Straight

Pisces

Expressing Myself

High School Graduate

Part-Time

Retail

$0 - $25k

No

No

Christian

Undecided

Other

White/Caucasian

Average

5 feet 4 inches
photos & videos