likes & interests
About Me
\
I love expensive hot supercars, racing, music and most of all I have fun making my friends laugh...
I live in Phoenix, AZ. The music business has been my life and I supported my husbands rock career for many years.
I play drums, and love my Steinberger guitar.
My passion is motto sports. I love exotic sports cars. I really loved driving my brother's Lotus Exige S around Phoenix.
I love being an ass clown and finding funny stuff to post in comments on my friends pages because it feels good when I can turn someones bad day around and make them laugh.
I'd like to meet
Activities
Interests
I like listening to and playing current rock music that grabs me by my gut and makes me want to drive fast.
I love all motorsports especially AMA Moto GP since I have allot of motorcycle racing friends on my space who I have become close to over the past 3 or 4 years. I have a need for speed myself because I grew up around the race track with both parents that were into stock car racing. I started out with a go cart that my Dad and his brothers put a big engine in and that is how I developed my need for speed and a passion for feeling one with the vehicle as I shift gears and own all of that power.
Favorite Music
my husband Doran...
Gin Blossoms friends of mine and I worked with the guitar player Scott Johnson far right at Tower Records before he got famous mid 1990's.
Favorite TV Shows
American Idol, Long Island Medium. Bar Rescue, Golden Sisters!, Oprah's Own Channel, Dr.Phil, I survived on Bio Channel, Dog Whisperer, Comedy Channel , All motor sports, AMA Moto GP, Moto Cross, Desert Racing etc.Tabatha's Salon Take Over, Little Couple, Ice T and Coco
Favorite Movies
U Turn, Pulp Fiction, Live and Die in LA, Jackie Brown, Kalifornia, Made,Swimming With Sharks, Lost in America with Albert Brooks, Best in Show, Attack of the 50ft woman because I am only 4'11" tall and always wanted to be big! Love all comedies and especially really funny stand up.
Favorite Books
A New Earth, and The Power of Now by Eckhart Tolle, The Impersonal Life, Three magic words, The Science of Creative Intelligence by Maharishi Mahesh Yogi, The Science of Getting Rich. etc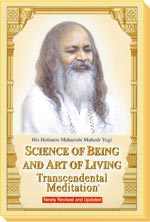 Favorite Quotes
Focus on the moment in front of you and totally be in the now, Eckhart Tolle

Consciousness is the alive conscious energy that exist at the core of an atom and it is the intelligence that creates all things from a thought vibration as well as it maintains order in the universe for the purpose of having a desire to want to validate it's own presence through consciousness, by me Rhonda C.
Favorite Heroes
My parents my husband Doran, Maharishi Mahesh Yogi, Eckhart Tolle, Einstein, Gandhi, Oprah, Ellen D., I have met Maharishi Mahesh Yogi who taught the Beatles how to meditate and learned the same technique of Transcendental Meditation. My husband and I later worked on staff at Maharishi International University with the Governor Couples in Washington DC where we studied The Science of Creative Intelligence Course and learned the advance technique of meditation and practiced the technique in the Golden Domes at MIU in Fairfield Iowa after graduation from the course in DC. My husband played his guitar for Maharishi while we were on staff which was really special for both of us.
Areas of Interest
RockinRhonda's activity, per category
info
RockinRhonda

Female

AZ, US

2011/02/10 08:53:54

2 days ago

Married

Straight

Aquarius

Friendship

Full-Time

Small Business Owner

Yes

No thank you

White/Caucasian

Slim/Slender

4 feet 11 inches
photos & videos