Little Angel is busy busy busy!
likes & interests
About Me
Born in Southern Indiana.
Majored in English and Writing in High School.
Took 2 years of Spanish and became interested in South America.
Attended Grayson Christian College in Kentucky for 1 year.
Ceased to be my own person and put my dreams behind me.
Life became a series of adventures and some were great.
True happiness seemed to always elude me and I always
seemed to be searching for something.
I believe that I had to take the paths I took to finally
be in a place and time where I should really be.
I have been able to go to Ecuador and learned more of
the Country that I was always intrigued with.
Now I want to learn to speak Spanish even better than before.
Jo Ann
Roots: Feminine of John
Origin Hebrew Meaning:
"God's gracious gift:
Majestic
A person with no enemies
Personality
She will never give up
Genuine
A friend in good times or bad
Style
Avoids the beaten path
Ability
Has a complete mastery over her specialty
Character
A warrior in the battle for good
Sentiment
Enjoys a good conversation
Physical
One whose smile dispels the clouds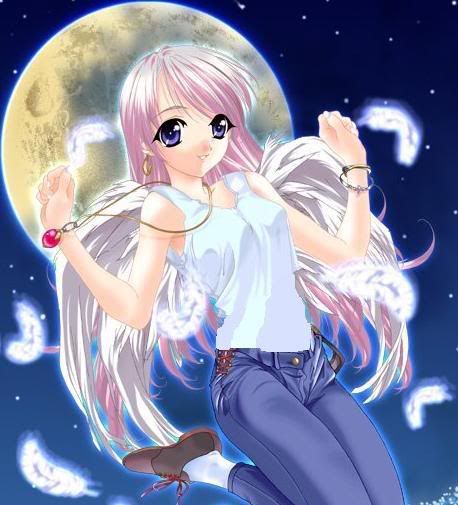 I'd like to meet
Anyone who is intelligent and aware of the problems in the World.
Anyone who enjoys life's Journey and is kind to people of all
Nationalities & Religions.
You are my friend if:
You are disappointed in our Government and would like to see a real change.
You are tired of the big Oil Companies having so much power.
You would like to see an end to all the Wars and Peace given a chance.
You believe that we should be taking care of America and stay out of other countries problems.
You believe that we should find alternative and safer energy sources.
Activities
I am a member of:
The Green Party
Boulder Barter Group
http://groups.yahoo.com/group...
We Are Change
Zeitgeist Movement
http://www.meetup.com/The-Zei...
Promoting:
Barter & Alternative Currency
Green Funerals
http://www.greenfuneralscolor...
Third Party Candidates (Green Party)
Alternative Sources of Energy
And for fun and exercise I am trying to
learn Belly Dancing and the Salsa.
Also want to learn Yoga and more about
Alternative Medicines.
Interests
Green Party
Green Funerals
http://www.greenfuneralscolor...
Saving The Rainforests
http://www.ehow.com/about_537...
Boulder Barter
http://groups.yahoo.com/group...
Healing Circle Ranch
http://groups/yahoo.com/group...
Architects Of A New Dawn
http://aoand.com/

http://aoand.com/profile/JoAn...
New Angel (A Group I formed on AOAND)
And for fun I am trying to learn Belly Dancing....
Favorite Music
Favorite TV Shows
Favorite Movies
Avatar
The Matrix Movies
Zeitgeist
V For Vendetta
Thrive
Favorite Books
My favorite book is:
Birth Of An Angel By Victor C. Forsythe
http://www.birthofanangel.com/
Favorite Quotes
"Decide that joy is the hue you want your heart to be.
Then start making the little and large choices that over
time will paint your heart happy."
Thomas Kinkade

"I will refuse to Dance
To the pressure
To be or to do
Or prove something
In order to win someone's
Love or acceptance.
I am not a slave to the
Opinions of others"

"Daily take time to meditate, laugh, and breathe. Visualize a conscious
grounded connection to Mother Earth from your first chakra. Remember
that you are really of Divinity. When our creativity gets pushed into the
background we have been seduced into thinking we are only the body,
versus the eternal, loving, ever-creative soul that we truly are."
Favorite Heroes
Areas of Interest
Little Angel's activity, per category
info
Little Angel

Female

Longmont, CO, US

2009/04/15 19:15:53

6 hours ago

November 04

Single

Straight

Scorpio

Expressing Myself

Some College

Not-Employed

Other

No

Yes

Other

Proud Parent

Progressive

White/Caucasian

Slim/Slender

5 feet 1 inches
photos & videos