finally back online for a bit longer!
likes & interests
About Me
Good fortune has been at my side often in life. I have travelled and lived abroad, have succeeded at a business (not big bucks, but never had a loss). I am a writer, song writer, and poet. I was the emcee for the Famous Poets Society for 4 yrs. Own several copyrights and have a book published on amazon.com. Speak French, love to cook and bake, can sew (make) mens suits and tailor. Have won awards for public speaking, and the Presidents award for Literary Excellence 1998. Belonged to an improv group for 2 yrs. and have acted in live theater for a year. Have had my share of hard times too, but life is full of ups and downs. They do not tend to throw me too far off balance. I love kids, entertaining, singing, rock climbing (I am certified). Have an associates and a bachelors degree, and believe you cannot get enough education. Love studying and reading the Bible. I have 6 children, and they have given me 15 grandkids and one great-grand child. I hope they stop now!
Accomplishments:
AA Degree in Funeral Service
BA Degree in Business/HR
Masters Degree in Business
President's Award for Literary Excellence 1998
Two Longfellow Awards
Numerous Editor's Choice awards for writing.
My newest novel:
First Move of the Antichrist
By Annette Akerman
Link:
First Move of the Antichrist
Thesis: The Eighth Day
The Eighth Day
My first novel:
Novel "Unearthing At Runsnard Castle" on amazon.com
Unearthing At Runsnard Castle
Legend of Runsnard Castle
Unearthing At Runsnard Castle:
Legend of Runsnard Castle [Paperback]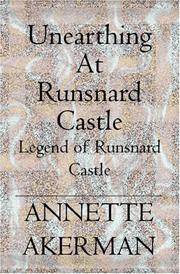 Live Theater 1 year Granbury Opera House, Granbury, TX
Comedy Improve Group 2 yrs. Las Vegas, NV
Published album 1998 10 original songs on cassette
Song I wrote back in 2002 entitled "He Has Made You" picked up and put to music under the title: "You Are A Light" by renowned Concert Pianist and Opera Baritone vocalist, Kamel Boutros. (2011) He is also the director for the Calvary Church NYC. What an honor!
Folks, as for my height, weight and income - sodahead can go scratch. It is none of their business and none of yours. The rest I don't care if anyone knows about it, but these particular areas are nobody's business but mine. The height, weight thing reminds me of a Little Johnny joke.
Johnny comes in for dinner and asks his mom - "Mom, how much do you weigh?"
Mom - "That's rude and not a question you ever ask a woman, Johnny, now eat your dinner."
Johnny, "Well, then how old are you?"
Mom, a bit testily says, "That is another question you NEVER ask a woman!"
Johnny, "Okay, then can you tell me why you and dad got a divorce?"
Mom is furious and sends Johnny out onto the porch to think about his bad behavior.
Johnny's friend comes by and asks what's the matter and Johnny explains it.
The friend tells Johnny if he wanted that information all he has to do is check out her drivers license. Johnny runs into the house and checks out his mom's drivers license and goes back into the kitchen grinning from ear to ear.
Mom, "Okay, Johnny, what's that grin all over your face for?"
Johnny, "I know that you weigh 131 pounds, that you're 37 years old, AND I know why you and dad got a divorce!"
Mom, "Oh, really, and why did your dad and I get a divorce, smarty pants?"
Johnny, "Because you got and "F" in sex!"
I'd like to meet
Jesus, the Apostle Paul, Peter, John, Luke and King David. Sounds silly, but I would love to see and know the different personalities. It would be inspiring and fascinating.
I would like to talk to Patrick Henry, George Washington, Abe Lincoln, and Gerald Ford, yes, and Ronald Reagan, and Sarah Palin, and Foy Anderson (you won't know of him, but I do.)
Activities
Concentrating on making the man I love happy, and anything after that would be: Sewing, bookkeeping, baby sitting (now how can that be? he he), writing, reading, cooking, wood working and refinishing.
Interests
One man, Robert!
Then most definitely writing. Am thinking of putting some of my work on here,and have finally succeeded.
The Eighth Day
A thesis I wrote on the first few chapters of Genesis which correlates scientific information with the creation of man and the world. Not what some would expect to find considering the dogma around the creation event.
My next book hopefully to be out by the first of the year: First Move of the Anti-christ (will repost and edit this when it is available).
Favorite Music
Favorite TV Shows
I rarely watch TV but when I do, it is Becker, Funniest Home Videos, National Geographic, History channel, Animal Planet, some documentaries, movies.
Favorite Movies
The Robe, Dr. Zavago, The Patriot, The Rambo series, Sound of Music, High Noon, Gladiator, The Crossing, The Bourne Conspiracy.
Favorite Books
The Other Side of Midnight, James Bond series, Elizabeth, Asumptions that Influence our Lives, The Christian Life and Character of the Civil Institutions of the United States,
Favorite Quotes
"May God have mercy upon my enemies, because I won't."
-Gen. George S. Patton
Favorite Heroes
I have but one hero - Jesus Christ our Lord.
Areas of Interest
Annette's activity, per category
info
Annette

Female

AR, US

2008/11/08 00:41:54

2014/01/08 23:10:24

71

Married

Straight

Libra

Expressing Myself

Post Graduate School

Not-Employed

Other

No

No

Christian

Proud Parent

Conservative

Other
photos & videos