boredcolliedog wants Marianne back on SH
likes & interests
About Me
Recovering FemiNazi.
Trying like hell to start my business.
That's really all I give a crap about now...other than the usual suspects...dog, family, friends, Country.
I'd like to meet
I met Ronald Reagan so I'm good!
Activities
Interests
DOGS.
Politics, Art.
***PRIVACY NOTICE: Warning--any person and/or institution and/or Agent and/or Agency of any governmental structure including but not limited to the United States Federal Government also using or monitoring/using this website or any of its associated websites, you do NOT have my permission to utilize any of my profile information nor any of the content contained herein including, but not limited to my photos, and/ or the comments made about my photo's or any other "picture" art posted on my profile. You are hereby notified that you are strictly prohibited from disclosing, copying, distributing, disseminating, or taking any other action against me with regard to this profile and the contents herein. The foregoing prohibitions also apply to your employee(s), agent(s), student(s) or any personnel under your direction or control. The contents of this profile are private and legally privileged and confidential information, and the violation of my personal privacy is punishable by law.
It is recommended that other members post a similar notice to this or you may copy and paste this one.
Jimmy Stewart on his dog Bo.
Very touching.
Favorite Music
I like almost all music, however I LOATHE rap and not a big fan of CW.
As an 80's child I was blessed to have been weaned on everything from pop, punk, disco, funk, jazz, r&b;, soul, and rock n roll! Hey! that rhymes?!?!?
So, with no clear & cut favorites here are some random examples:
Devo, Eric Clapton, Steely Dan, Weather Report, Missing Persons, Rolling Stones, Parliment Funkadelic, Talking Heads, Spyro Gyra, Santana, Harry Connick, Nora Jones. That's just off the top of my head. More later.
Bing Crosby,
Favorite TV Shows
Simpsons, Greys Anatomy, Antiques Roadshow, This Old House, Chuck, Desperate Housewives, Pushing Daisies, The Unit, Boston Legal.
Monk...even though I don't have cable I watch it when the opportunity arises.
LOVE the original Star Trek.
Carol Burnett Show, Mary Tyler Moore,
Favorite Movies
Funny, Suspense, Comedies, really bad old school B horror movies...Vincent Price, Roger Corman, Ed Woods,
ALL Hitchcock...HITCH RULES!
Joe Dirt, While You Were Sleeping, My Fellow Americans, Rear Window, The Shining, Witches of Eastwick, Waiting for Guffman, Sideways, Dummy, Lethal Weapons, Drop Dead Gorgeous, Blast from the Past. More later
Favorite Books
Oh CRAP!
Books??? Really?
I primarily read for information; non-fiction.
Trade magazines, reports & trends and stuff.
Novels make me narcoleptic.
I loathe self-help...mostly because they remind me of my Oprah watching days:
if you find me dead, some still remain around the house.
Favorite Quotes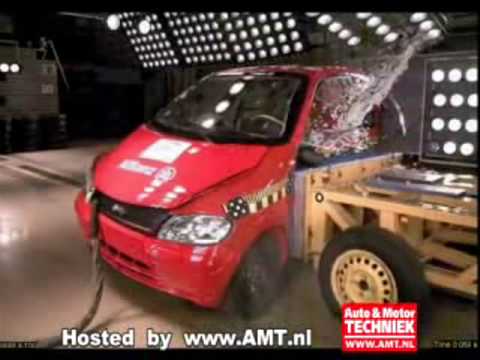 Favorite Heroes
Our Military, especially my father who served 27yr. USAF, Lt.Col.
My mother who has been of invaluable help and very supportive of me starting my business.
All my siblings who drive me NUTS, but always have my best interests in mind.
My dogs and all my dogs throughout my life who inspire me to play a little harder, laugh a little longer and love unconditionally.
The handful of friends that are always there for me at some of the worst times in my life.
I think very highly of Michael Dell.
and of course...how can anyone overlook
RONNIE!! Reagan that is!
The RED DOT on the Chart shows where you fit on the political map.
Your PERSONAL issues Score is 40%.
Your ECONOMIC issues Score is 100%.
According to your answers, the political group that agrees with you most is...
Conservative
CONSERVATIVES tend to favor economic freedom, but frequently support laws to restrict personal behavior that violates "traditional values." They oppose excessive government control of business, while endorsing government action to defend morality and the traditional family structure. Conservatives usually support a strong military, oppose bureaucracy and high taxes, favor a free-market economy, and endorse strong law enforcement.
Areas of Interest
boredcolliedogBringMarianneBack!'s activity, per category
info
boredcolliedogBringMarianneBack!

Female

United States

2008/10/29 15:38:59

2013/02/03 03:30:06

Single

Straight

Leo

Networking

College Graduate

Small Business Owner

No

Yes

No thank you

Conservative
photos & videos