Just me Nana....embracing my Heritage.
likes & interests
About Me
My Cherokee name is Charu which means 'Beautiful" given to me by my Grandfather
http://images.sodahead.com/pr...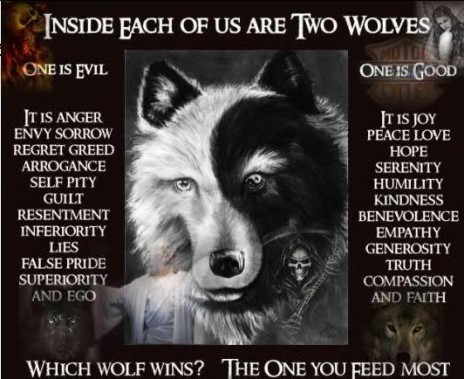 My Biblical Name Is: Zemirah Yaffa
You will live to see the end of times
Straight up I want it known...
****PRIVACY NOTICE: Warning--any person and/or institution and/or Agent and/or Agency of any governmental structure including but not limited to the United States Federal Government also using or monitoring/using this website or any of its associated websites, you do NOT have my permission to utilize any of my profile information nor any of the content contained herein including, but not limited to my photos, and/ or the comments made about my photo's or any other "picture" art posted on my profile. You are hereby notified that you are strictly prohibited from disclosing, copying, distributing, disseminating, or taking any other action against me with regard to this profile and the contents herein. The foregoing prohibitions also apply to your employee(s), agent(s), student(s) or any personnel under your direction or control. The contents of this profile are private and legally privileged and confidential information, and the violation of my personal privacy is punishable by law.
I am a member of the TEA Party and the 9.12. Project. I am honest and detest game players. Am pretty easy going and I treasure my friendships, do not like people who try to tell me what to do, see humor in everything.
Activities
Interests
Interesting facts from SodaHead User Code of Conduct

* Users are forbidden from falsely impersonating another user or SodaHead staff.
* Users are forbidden from accessing the accounts of others (such as sharing accounts).
* Users are forbidden from creating more than one account.
* Users are forbidden from bullying, stalking or harassing others.
* Users are forbidden from making personal attacks.
* Users are forbidden from creating content designed purely to degrade or humiliate others.

* Users are forbidden from using automated systems to transact on SodaHead including but not limited to software, 'spiders', 'bots' and/or scripts.
* Users are forbidden from posting content that threatens, defames, misrepresents or harasses SodaHead users or staff.
* Clicking the 'Report Abuse' flag on content which is not abuse constitutes abuse.
* Encouraging or promoting any abusive material. ( i.e. Raving abusive content )

Abuse is defined to include but not limited to:

-Personal humiliation

Violations of the SodaHead Terms of Use are cause for a response from SodaHead Staff including but not limited to warnings, suspension of user accounts, reporting to law enforcement and civil legal action.
Favorite Heroes
Areas of Interest
Charu ∞ijm♥∞'s activity, per category
info
Charu ∞ijm♥∞

Female

United States

2008/10/28 22:23:19

1 hour ago

Straight

Libra

Friendship

Christian

Proud Parent

Libertarian

Native American
photos & videos