CornerBlitz

M
23
San Francisco, CA, US
Has a bad hangover. Somebody put me out of my misery
likes & interests
About Me
>> <a href="http:www.mysocialgroup.com">
What up? My name is AJ, and I am a Junior. As you can tell by looking around my profile, I am kinda a sports junkie. I am really wired (energy drink Junkie), but friendly and am easy to be buds with. I live in San Francisco with my parents and my dog Rusty. Rusty is a Pom.My parents are both executive types, and I am not really super close with either of them. Sometimes, I go days without even talking to them. I am an only child, which works out for me since most of my friends with brothers and sisters fight with them constantly. I am a 3 sport athlete, but I do not consider myself your "typical dumb jock". Do not get me wrong, I doubt they are gonna ask me to join National Honor Society any time soon, but I am fairly intelligent. I have a huge circle of friends at school and online, and it can be a burden just to keep up with everything, but I do my best. Like any other High School I guess, mine has factions and cliques that are constantly at war with one another. It can be annoying at times, but since my people seem to have the most power, I am not complaining either. Anything else you would like to know, just ask. I am pretty open.
This is a Pic of Pacific Heights, which is the Neighborhood in San Francisco that I live in. Around sunset, it looks like a postcard.
I'd like to meet
I can get down with almost anybody, and am always open to meeting new people. The cool thing about social websites like this is that you can talk to people who you normally never would because they are not in your clique or group of friends. As you might imagine, about 99.9 percent of my friends are either other athletes, cheer princesses, or the super rich kids and it is nice to be able to talk to people with a different take on things.
Like most guys, I hate anything to do with "Twilight" and all the dumb girls that will not shut up about it. If you have twilight in your name or avatar and are "one of those girls", save yourself the time and talk to somebody else. I have to put up with it enough at school already.
Activities
Football and Athletics in general take up a significant portion of my life and time. I am a varsity letterman in Football, Baseball and Wrestling (I am currently playing baseball), so I really have no off season to speak of. In short, I stay pretty busy.

The hard part about being involved in sports all three seasons (besides the hectic schedule) is that the physical training is different for all three of them. It takes time for your body to adjust to this switch. Just about the time my body is used to running 5 miles a day and the conditioning for wrestling, then baseball season hits and I have to spend 4 hours a day in a batting cage. It can be very annoying at times. Still, I live to compete. Its what fuels my life.
Interests
Football (obviously), fantasy football, aggressive inline skating, Kiteboarding, and Music. We have a great kiteboarding community out here and it is a sport I think everyone would love if they tried it. Its like surfing only way more fun. However, If you have never tried it before, be prepared to swallow a couple gallons of ocean water your first time out.
Since I am a Senior next year (well technically, when the Seniors leave this semester) it is natural for me to think about my College plans. USC (where both of my parents went) is my first choice. Athletics wise, they have a great football program, and I love their campus. I was an all area, all district, and all conference defender in football last season so I figure I have a shot at recruitment. Time will tell I guess.
Favorite Music
Rap and Hip Hop is what I listen to about 95 percent of the time. I can only tolerate emo crybaby stuff and Pop music in small amounts. Like all guys, I really hate the Jonas Bros and all their various clones (gag). If you insist on listening to that type of stuff, do the world a favor and invest in some headphones. Or, at the very least, stay away from me.
Anyways, My Fav Artists include:
Ludacris
Lil Flip
Lil Wayne
Busta
Trick Daddy
Nas
Three Six Mafia
Jeezy
For the latest and greatest in the world of Rap and Hip Hop visit :
http://www.rapartists.com/
Stay plugged into the world of Hip Hop. Visit my boys @ The Source and keep that bang in your trunk playa :
http://www.thesource.com/
Hypnotize Minds Records: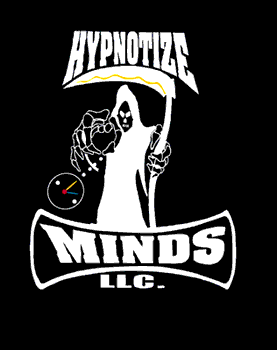 Favorite TV Shows
I just started getting into this Show on Starz Network called "Crash". It is off the hook. Other than that, I do not watch much TV.
I do play a ton of games on my 360. I do not think I have ever had a GF that did not secretly want to launch my Xbox 360 off a cliff when I was not looking. First person shooter games like Halo 3, Call of Duty, and Gears of War are my favs. I am currently playing Resident Evil 5.
My XBOX Live gamer tag is: SFslayer10
Favorite Movies
Any Given Sunday is like my absolute fav. I must have seen that movie at least 30 times. Other than that, I like all the Die Hard and Bourne movies a bunch too.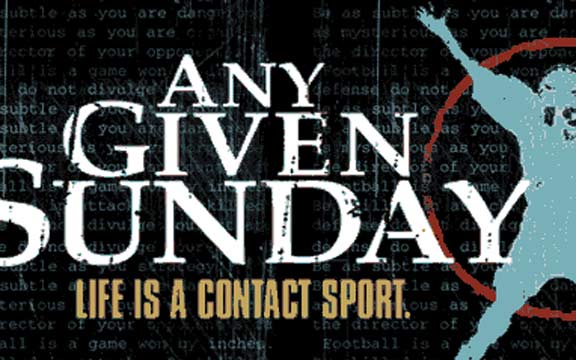 Favorite Books
I have to read so many books for school, that I do not normally have time to read Barnes and Noble type stuff. I am not much of a book nerd anyways, and I hate poetry. I stick to magazines. Maxim is my favorite.
Favorite Quotes
"The last sound you ever hear when you take the field is
Click Clack"
This is a popular quote from the Under Armour football commercials. Most football players use it as sort of a battle cry. We football players are weird like that with our little quirks.
Favorite Heroes
Most of the people that inspire me are professional athletes, my various teammates, and coaches (both present and past).
Always a big shout out from me goes to my current teammates.No matter if its on the field, the diamond, or the mat, you are always there to push me to new levels and give me support. I love you all you guys! Without all of you, I would never have the strength and self discipline to be the kind of athlete that I strive to be. The Knights are forever!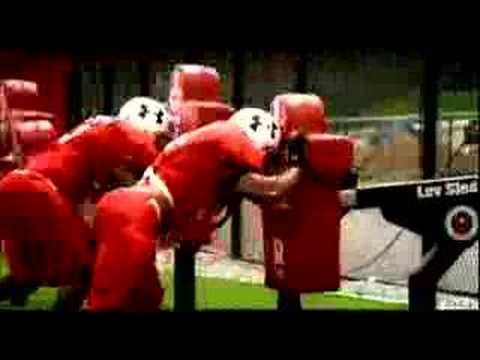 "INSPIRATION IS ALWAYS DRIVEN BY DETERMINATION"
Head Coach Alan Simpson (my first HS Coach). To this day, an inspiration to me, and a guy who taught me more about the game of football than I ever thought possible.
"We Don't Back Down"/ "Always Motivated" (brought to you by your friends @ Under Armour Athletics)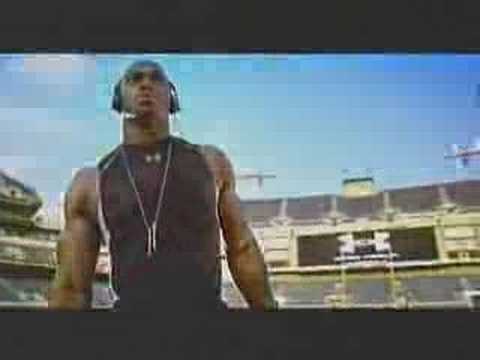 info
CornerBlitz

Male

San Francisco, CA, US

2008/09/22 12:02:00

2009/07/02 16:37:22

23

Single

Straight

Leo

Expressing Myself

High School (Current)

No

Yes

Christian

Someday

Apathetic

White/Caucasian

Athletic

5 feet 11 inches
photos & videos