likes & interests
About Me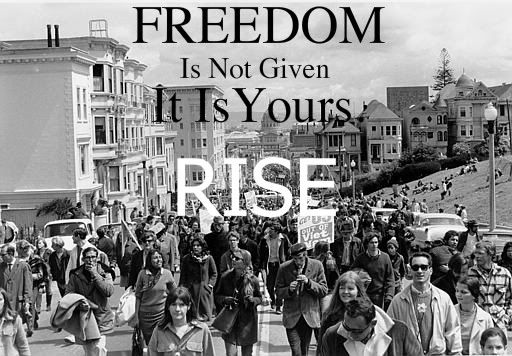 I'd like to meet
Interests
I never submitted the whole system of my opinions to the creed of any party of men whatever, in religion, in philosophy, in politics, or in anything else, where I was capable of thinking for myself. If I could not go to heaven but with a party, I would not go there at all. - "Thomas Jefferson to Francis Hopkinson, 1789."
Favorite Music
Favorite TV Shows
Excerpts from declassified 1962 U.S. Joint Chiefs of Staff Memo
Operation Northwoods
Justification for U.S. Military Intervention in Cuba
T O P S E C R E T S P E C I A L H A N D L I N G N O F O R N
THE JOINT CHIEFS OF STAFF
WASHINGTON 25, D.C.
13 March 1962
MEMORANDUM FOR THE SECRETARY OF DEFENSE
Subject: Justification for U.S. Military Intervention
in Cuba (TS)
1. The Joint Chiefs of Staff have considered the attached
Memorandum for the Chief of Operations, Cuba Project, which
responds to a request of that office for brief but precise
description of pretexts which would provide justification
for US military intervention in Cuba.
2. The Joint Chiefs of Staff recommend that the
proposed memorandum be forwarded as a preliminary submission
suitable for planning purposes. It is assumed that there
will be similar submissions from other agencies and that
these inputs will be used as a basis for developing a
time-phased plan. Individual projects can then be
considered on a case-by-case basis.
7. Hijacking attempts against civil air and surface craft
should appear to continue as harassing measures condoned by the
government of Cuba. Concurrently, genuine defections of Cuban
civil and military air and surface craft should be encouraged.
8. It is possible to create an incident which will demonstrate
convincingly that a Cuban aircraft has attacked and shot down
a chartered civil airliner enroute from the United States to
Jamaica, Guatemala, Panama or Venezuela. The destination would
be chosen only to cause the flight plan route to cross Cuba.
The passengers could be a group of college students off on a
holiday or any grouping of persons with a common interest to
support chartering a non-scheduled flight.
The terror campaign could be pointed at Cuban refugees seeking
haven in the United States. We could sink a boatload of Cubans
enroute to Florida (real or simulated). We could foster attempts
on lives of Cuban refugees in the United States even to the
extent of wounding in instances to be widely publicized.
Exploding a few plastic bombs in carefully chosen spots, the
arrest of Cuban agents and the release of prepared documents
substantiating Cuban involvement also would be helpful in
projecting the idea of an irresponsible government.
3. Further, it is assumed that a single agency will be
given the primary responsibility for developing military
and para-military aspects of the basic plan. It is
recommended that this responsibility for both overt and
covert military operations be assigned the Joint Chiefs of
Staff.
A full disclosure of the Northwood papers can be read here...
http://www.ratical.org/ratvil...
Favorite Movies
Favorite Books
>>>>>
<a href="http:www.profilepl... src="http:www.profilepla...mc/i... title="hrefhttp www profileplaylist net" height="34" width="138" orig_size="138x34" alt="Get a playlist!" border="0"/>
Favorite Heroes
info
Bring it ~STS~Freewill Dirty Pheonix

United States

2008/09/07 02:03:10

2009/06/02 08:39:18

Straight

Virgo

Networking

Yes

Yes

Proud Parent
photos & videos