likes & interests
About Me
I'm a cali girl! I love the ocean and I love living in SLO! Daddy was a mechanic so I love classic cars and I love driving fast. Life's too short to not live it so that's exactly what I do!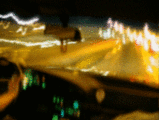 ☮
glitter-graphics.com
I'd like to meet
Ringo Starr, Paul McCartney, Audrey Hepburn, Grace Kelly, Cary Grant
And This kitten because it's adorable!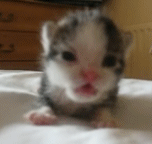 >><A href="http:www.glitter-works.org" target="_blank">glitter-graph...
Interests
I love old movies especially The Beatles movies! I also like photography and design and basically creating stuff. I also like classic cars although I don't know too much about them. I also love History and I'm really into WWII stuff like the war posters. I'm an amateur model and actress so I'm just starting out. Check out some of my pics!
Favorite Music
The Beatles, The Rolling Stones, The Wallflowers, Frank Sinatra and a lot more..
>>>><A href="http:www.myplaylis... target="_blank">... src="http:www.myplaylist.org/mc/images... title="beatles rolling stones wallflowers frank sinatra" height="34" width="138" orig_size="138x34" alt="beatles rolling stones wallflowers frank sinatra" border="0"/>
Favorite Movies
A Hard Days Night, Breakfast at Tiffany's, Gone with the Wind, The Major and the Minor, Help!, The Majestic
Favorite Heroes
☮☮
info
ThePersonBehindTheDesk

Female

San Luis Obispo, CA, US

2008/06/10 17:29:10

2011/09/26 18:07:16

30

Single

Gemini

Middle Eastern
photos & videos