likes & interests
About Me
I am a wife, a mom and a grandmom. Family is my passion even though I may not show it all the time. I would lay down more than my life for my family.
I am a Born Again Christian and not afraid to tell anyone how the Lord has Blessed me in more ways than I can count.
Thank you CampDavid for this little ditty.
You made my week. =)
There once was a New Jersey Granny,
Who's polls about food were uncanny.
But then came a mood,
Made us sing for our food.
Which earned her a boot to her fanny!
I'd like to meet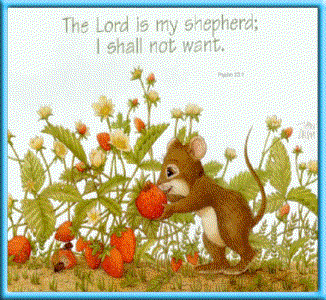 My mom's father. He died when she was young, but I have read his journal and I wish that I had had the chance just once to get to meet him.
I am waiting for the day that I will meet Jesus!
Activities
"I pledge allegiance to the Flag of the United States of America, and to the Republic for which it stands, one Nation under God, indivisible, with liberty and justice for all."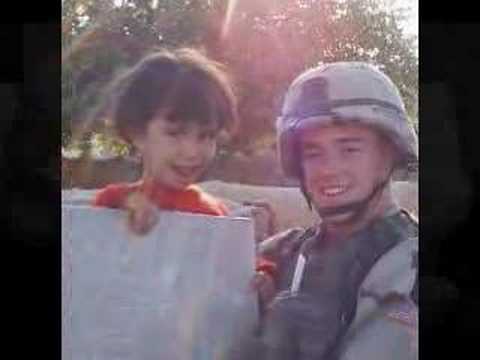 Explaining the pledge of allegiance
Get out your tissues
Interests
Please leave your Drama at the door!! I've got 2 teenage girls with enough drama to go around, I really, really don't need or want yours!!!!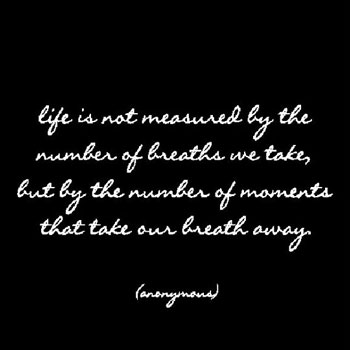 Favorite Music

Rod Stewart, Billy Joel, Three Dog Night, Chicago, Earth Wind and Fire, Kenny G, Mamas and Papas, Starship, The Guess Who, The Byrds, Barry Manilow, Petra, Third Day, Casting Crowns, Point Of Grace, Creedence Clearwater, Daughtry, Boston, Carol King, Lynyrd Skynyrd, America, Harry Chapin, Bread, Jim Croce, Seals & Crofts, Blood Sweat & Tears, The Turtles, etc., etc...I also like the music from Broadway musicals and a little bit of country and classical thrown in for good measure.
>>>>><A href="http:www.musicplay... target="_blank" rel="nofollow">&... src="http:www.musicplayl...mc/ima... title="sweat tears turtles music broadway musicals country classical thrown measure" height="34" width="138" orig_size="138x34" alt="sweat tears turtles music broadway musicals country classical thrown measure" border="0"/>
Favorite TV Shows
CSI- all 3, ER, Without a Trace, Cold Case, Numb3rs, Law and Order - all, Most things on HGTV. And since there isn't a place for sports I will add College Football and Basketball here.

Go Syracuse!!!
And I can't leave out

Go Bills
Favorite Movies
Road to Redemption, Last Flight Out, The Chronicles of Narnia, Mr. Magoo's Christmas Carol, Dirty Dancing, Ghost, Forrest Gump, 2001 & 2010, Disney animation, Caddy Shack, Christmas Vacation, Spaceballs
Favorite Books
Ok there are just way to many books that I have enjoyed reading over the years to name them all. Some of the authors I have enjoyed are, Lawrence Sanders: his Deadly sins series and his McNally series. C.S. Lewis, Stephen White. I enjoyed Logan's Run, Purpose Driven Life. The Bible. I think that I like books that make me stretch my thinking and opening me up to new ways of seeing things. But for fun I really love a good mystery novel, that has a little bit of romance and humor thrown into the mix.
Favorite Quotes
YOU, LORD, GIVE PERFECT PEACE TO THOSE WHO KEEP THEIR PURPOSE FIRM AND PUT THEIR TRUST IN YOU" Isaiah 26:3

Matthew Henry said, " It ought to be the business of every day to prepare for our final day."

.-.-.-.-.-.-.-.-.-.-.-.-.-.-....
THERE ARE MOMENTS IN YOUR LIFE THAT MAKE YOU AND SETS THE COURSE OF WHO YOU'RE GOING TO BE. SOMETIMES THEY'RE LITTLE, SUBTLE MOMENTS. SOMETIMES, THEY'RE BIG MOMENTS YOU NEVER SAW COMING. NO ONE ASKS FOR THEIR LIFE TO CHANGE, BUT IT DOES. IT'S WHAT YOU DO AFTERWARDS THAT COUNTS. THAT'S WHEN YOU FIND OUT WHO YOU ARE!
Favorite Heroes
My mom is one of my heroes. When push came to shove she faced her future with dignity and grace and a sense of humor. I pray that I can be like that when my end comes.

My Great-Grandmother. She loved me just for me. Not for who she wanted me to be, or what she thought I should be, just for me. She never had a bad word for anyone, and held on to her faith in God for her whole life.

The Lord, but he is so much more than a hero to me.

To my Husband who works so hard to provide for his family. I thank him for loving me as much as he does.

All of my Kids!! They are who they are and they never try to be anything else. They are hard working, honest, they stand up for one another and they are the funniest bunch of people I know. You make me so proud to say that I am your Mother!!!
Areas of Interest
~NJGranny~'s activity, per category
info
~NJGranny~

Female

NJ, US

2008/03/05 18:19:05

2013/02/03 21:53:40

(58) March 14, 1955

Married

Straight

Pisces

Friendship

Yes

No

Christian

Proud Parent

Conservative

White/Caucasian
photos & videos