likes & interests
About Me
I am simple, of reserve nature at first, very loving, caring, understanding, polite, humble, thoughtful and respectful and i give all of these to all the sweet, wonderful and loving persons in abundance without expecting anything from them coz making someone happy even for a while with my love makes me feel greatly contended, it's the way of getting pleasure for my soul..my soul feels very happy when i see that someone is feeling better due to my efforts and if they respond back to me then we have a relation of a lifetime..i have made a few sweet relations over here on internet due to this nature of mine :)
but sadly i have seen a few very disgusting people as well, after seeing and watching them i have come to a conclusion that such people don't like to be loved or respected by you, they hurt yon in one way or another for you being sweet, nice, polite and loving, i have a dose for them as well..i give them what they want and then i block them and throw them out of my internet life as a filthy,smelling litter coz they are filthy smelling litter..the one who can't value love is nothing more than a waste to me
i have all the qualities of a good girl, i am quiet well off, have everything that any one can ask from life, i have finished my studies, i am double post graduate and now there is nothing left for me to do in the field of education.
i work in a government office on a very good post with a very good salary, five days a week x 8 hours a day
i love spending my time on internet and i comes over here for about an hour in the morning and about four hours in the evening..spending time on internet gives me great relaxation after spending almost 9 hours at workplace with boring official work
i love my family the most, and i love my angel whom i have found here on internet only over two years ago
i love babies and wishes to have alot of them of my own
I'd like to meet
my angel, the one who is very special to me but i guess it's impossible for us to meet
Activities
Interests
My Family
Friends
Nature
River
River stream
Sea
Sea waves
Waterfall
Mountains
Volcano
Lava
Tree
Desert
Valley
Animal species
Dreams
BABIES
Love
Happiness
B & W photos
Sketchbooks
Internet
Sleeping
Books - Reading
Listening to music
standing in the rain feeling rains drops on my skin
Winter-Spring
Dawn-Dusk (it seems like god is in a very creative mood during these two times:)
Peace - Calm - Serenity
I just love the chirping of birds specially during dawn and dusk
Watching and listening to birds
Wind chimes
Quiet contemplation
Beautiful pics
searching for meaningful quotes Online
watching kids programs and Kids movies sometimes because they are far too more interesting and intelligent in compare to our grown ups program :)(usually I dislike watching TV)
Favorite Music
Hindi songs of golden era
nice melody
catchy tunes
peaceful soothing music
selected English love songs of Michael Bolton Bryan Adams Bon Jovi George Michael and a few others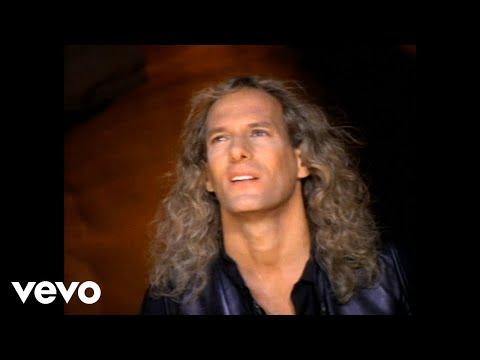 Favorite Movies
HINDI FILMS (before 80s)
Anand,
Amarprem,
Aankhein,
aradhana,
teesari manzil,
jhuk gaya aasman,
aarzoo,
mili,
anamika,
abhimaan

HINDI MOVIES (80s onwards)
Pyar toh hona hi tha,
Black,
jodhaa akbar,
Hum Tum,
koi mil gaya,
dil hai ki manta nahi,
kismat connection,
hum hai rahi pyar ke,
parinita,
Jab We Met,
MANN,
chameli ki shaadi
Daddy
Gumrah
Pinjar
Baadshah


ENGLISH MOVIES
Daddy
Thunderwith,
Free willy,
Sound of Music,
blink,
splash,
die heart,
rob-be-hood,
silver hawk,
the mask,
don't say a word,
my best friend's wedding,
Atomic twister,
the pacifier,
lion heart,
mercury man
Favorite Books
i love philosophical books

ROMANTIC NOVELS
say you love me by trisha alexander,
ashes in the wind by kathleen woodiwiss,
vows by lavyrle spencer
Favorite Quotes
Life began after I fell in love with you (my angel)
There is nothing greater in life than loving another and being loved in return.
It is not LOVE but LACK of love which is blind. -Thomas Mann-
O sea i am fed up
I want to be simple,
I want to be loved
and
If love is not he had
I want to be dead, just dead. -K. Das-
Favorite Heroes
my favorite hero is my special someone, he is my angel, he is my love, he my inspiration and he is my motivation, i love being with him and i want to be with him today and forever.
Areas of Interest
lol on B :D's activity, per category
info
lol on B :D

Female

India

2011/10/26 05:13:28

2012/03/16 14:41:29

August 18

Single

Straight

Leo

Discovering Opinions

Post Graduate School

Full-Time

Clerical

No

No

Hindu

Someday

Other

Asian

Average

5 feet 5 inches
photos & videos