likes & interests
About Me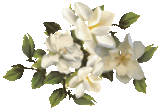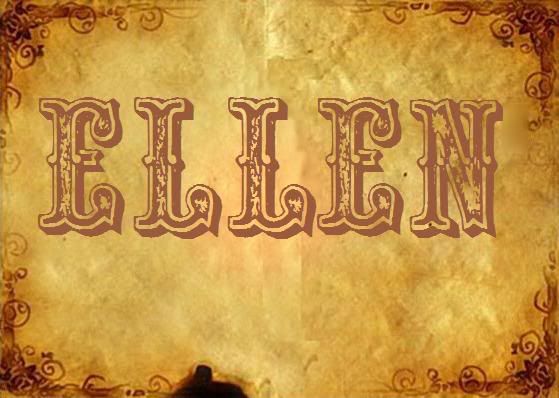 ~ My Favorite Soundtrack and Ringtone ...
....... Dedicated to my Beloved Parents ~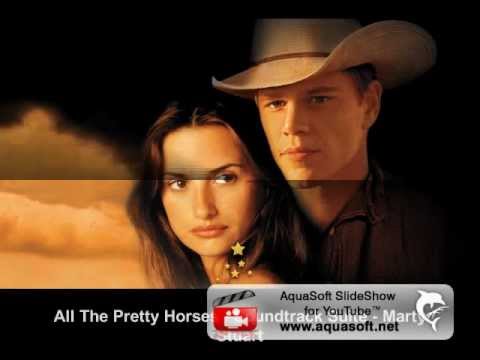 ❤
For My Awesome Son...
http://www.sodahead.com/livin...
♥ ♥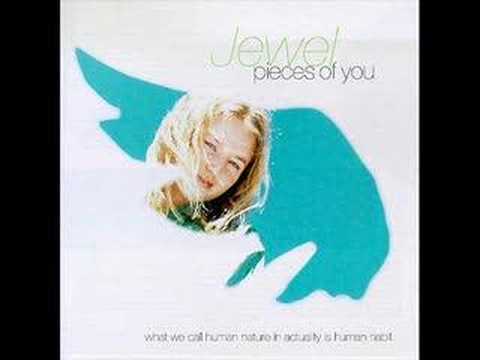 ❤
My Personal Definition of Conservatism...
http://www.sodahead.com/quest...
♥ Born and raised in ❀Southern Mississippi, and have strong ties to ⚜Louisiana. I'm fortunate to have family there, here in ✯Texas, ✜Arizona and of course other places. I've lived in Texas for 27 years. In south Texas for 16 years. I really try to hold my humility closely at all times. Staying humble for God and myself is a top priority for me personally...along with GOD, Family, Friends and Country. My relationship with God is my own. I tend to surround myself with like-minded people. I've always been a pretty grounded person overall, although I am just a work in progress and always will be I suppose. I was raised to use common sense, logic, and to be self sufficient. That, I will always be grateful to not just my parents but my whole family overall. I love my family and friends. Especially my 20 year old son. He's the best! I'm so blessed to have such a funny, amazing, smart, level headed and respectful son, as I have in him. = )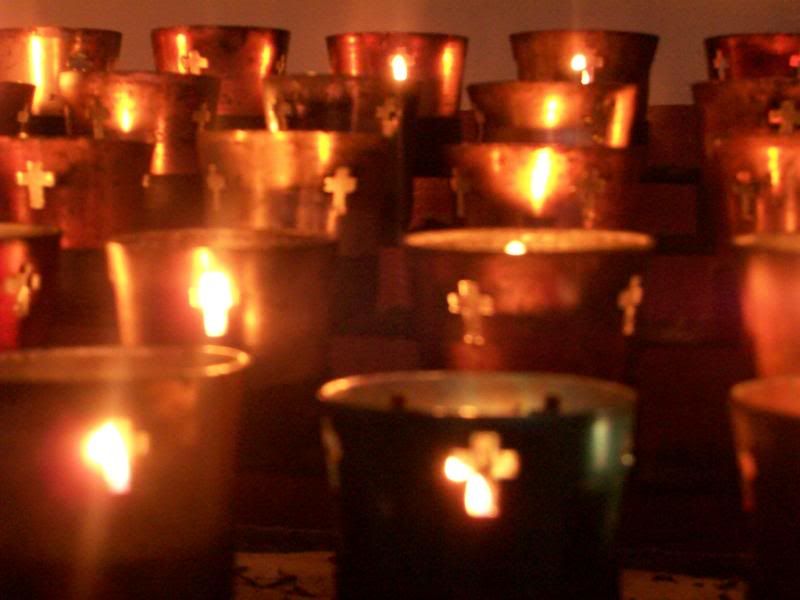 ♛ I'm a very loyal friend. I'm easy going most of the time (especially when I'm getting my way) ha! ; )) Truthfully... I'm usually a pretty laid back and content person no matter what life throws at me, I try to take it in stride. What other choice do we have....I mean really... what cha' gon do? I'm a true blue, warm blooded, romantic at heart. I've always been my own original self, even BEFORE SodaHead... I Know what I know, I Like what I like and I Love who I love. I'm very passionate and compassionate. No one can steal my joy and I will not allow another person to try and extinguish my joy or my originality. My happiness comes from within. I trust God completely and with all my heart. I respect the fact that we don't all believe the same way but ONLY 'to a certain point!' I don't "understand" the liberal mind, nor do I want too.

My Cup Runneth Over ....."Bless Your Heart""Chin Up, Buttercup... Everything's Gonna Be Alright"
~ My Momma"You Can NOT, Un-Ring a Bell ........Especially, A Southern Belle."
~ Written By, Me ... ~ ELLEN ~"Forgiveness is the fragrance that the violet sheds on the heel that crushed it."
~ Mark Twain"When people hurt you... think of them like sand paper. They may scratch and hurt you,
but in the end... you end up polished and they end up useless."
~ Chris Colfer"Don't Let Someone Dim Your Light, Simply Because It's Shining In Their Eyes."
~ Ellen ~"Never Hate People Who Are Jealous of You, But Respect Their Jealousy... Because, They're the Ones Who Think That You're Better Than Them".
~ Ellen ~"Imitation is the sincerest form of flattery".
~ Charles Caleb ColtonIf you stand with my enemies... you stand against me. ...No, ifs, ands, or buts!
~ Ellen ~"Birds of a Feather, Flock Together ......"
~ Ellen ~"Never do a wrong thing to make a friend ...or to keep one."
~ Robert E. Lee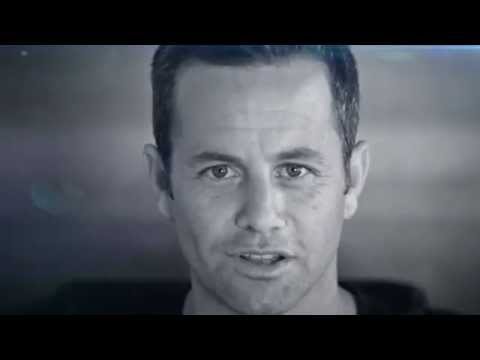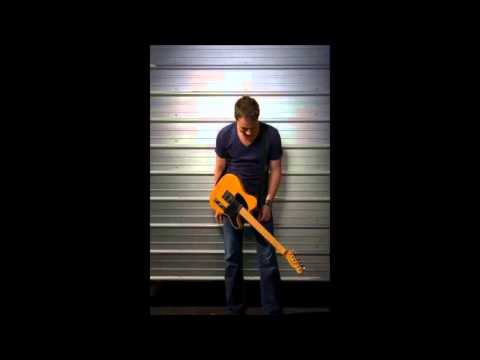 ★ I'm a Constitutional Conservative Tea Party Lovin' Christian. I was raised to have respect for the Law and our Military. My son enjoys his work and his dream is to be a Police Officer or in Law Enforcement of some kind. My Beloved Parents were devoted members of the Catholic Church. My Daddy was of ❂Cherokee and British decent and a U.S. Army Veteran. He was a member of the Knights of Columbus and the American Legion. He had his own successful business for 30+ years before having to retire due to health issues. My Mother was of ⚜French and British decent and was a Homemaker and Secretary for our Daddy's business all those years. She also held other occupations during that time as well. After our Daddy's retirement, she started teaching Religion at the Catholic School through the Church from which my family attends. She also officiated Spanish Mass. She had many hobbies and also loved to sew and research genealogy. She was active in volunteer work in numerous organizations and church, including the Pregnancy Crisis Center in the local community. My Grandfather was in the U.S. Army, also a Veteran and fought in World War ll and the Korean War where he was wounded. My Brother is also a Veteran of the U.S. Army and served in Desert Storm. My Brother-In-Law is a U.S. Air Force Veteran as well. I do NOT take credit for their accomplishments as some do of their family members. But I am Thankful and Appreciative for everything that was instilled in me, as I grew up in a hard working family. We were all taught a sense of duty and pride for our Community and Country and to Volunteer and donate to worthy causes. We were taught these things and all us kids have instilled those same values in our own children. I couldn't be prouder of my family. My Internet Stalker recently said about me >>"Sadly, many Americans...even those who proclaim to be "patriots" have never given ANYTHING to better this country, or their own lives. They are lifelong, self imposed "victims" of their circumstance. Staying free, and freeing oneself of servitude, takes hard work, determination, and perseverance. It's a shame that some who think they possess these traits, just don't."<< ...JUST WOW!!! You are one Presumptuous old bitty that knows NOTHING of what I've given or what I do, think or feel. And if you did know, you would curl up and hide in a hole from shame for having said such a fool thing.
.......................... ♥ღϠ₡ღ♥♥ ...
ABOUT ME
... ♥♥ღϠ₡ღ♥ .....................
✲ ✿
I'm like a fine wine, I get better with age. I'm seasoned with a full bodied zest. Seasoned because I have invisible and visible scars I didn't deserve. Seasoned because I've lost important people that will forever be in my heart. Seasoned because I didn't let events in my life turn me bitter. Instead those scars made me a better version of who I was... I'm the sweetest of the sugars and the spiciest of the spices. Whatever I do or don't do.... I do it with style and finesse, baby. I don't see myself as damaged goods any more. I've been emulsified, caramelized and released... like a full bodied cup of coffee. Hot to the lips... savory and favorable to the palate. I've only had the experience of one man and he's not what I've deserved. A Capricorn Woman requires better than that, and that's what I intend on having. One step at a time. Just breathe... Just stop and close my eyes and breathe in slow and deep. Breathe in the sweet scent of the flower... and blow out the candles with the soft breath of butterfly wings. God didn't put me here to be unhappy. God put me here to Shine. I crave quality in all things, even if I have very little materially... I will have quality in what I do have. Quality family, friends, spirituality and contentment. I'm committed to a blissful life thats gonna wrap it's arms around me... dance, dip and sway me. I've overcome adversity and I've more to overcome, but I am "me" and that's a definite sign that I'm God's Shining Star. Everyone of my friends that've read what I've said about myself, should remember this about YOU just as well, because it's true of all of us. ツ ...We're gonna be okay ... We are all Shining Stars and Children of God. We Shine from the inner core of our Souls and because God placed that Shine inside us... You can Trust it, be Bold and Dream Big because God has a Divine plan for our lives.
Wake up everyday with a smile no matter what, and say Thank You God... for this is Just the Beginning of My Life. Thank You God for Blessing Me and Those I Love and yet to Love ...with a Faithful Relationship with YOU and Excellent Health, Joy, Protection and Prosperity, In Jesus Name, Amen.
✿ ✲
✿ ✿ ✿ ✿ ✿·.¸¸.·´¯`·.¸¸.✿ ✿ ✿ ✿ ✿ ·.¸¸.·´¯`·.¸¸. ✿ ✿ ✿ ✿ ✿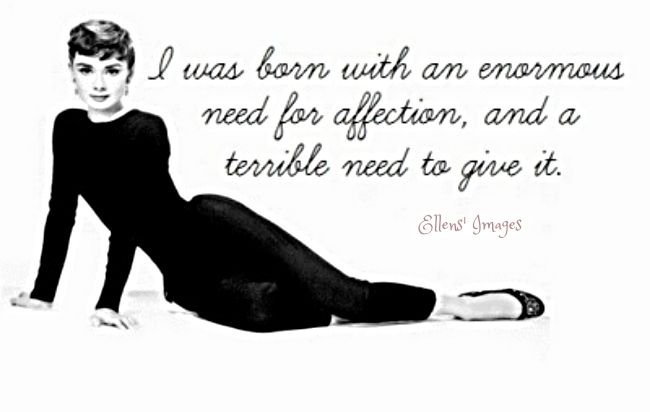 ✿
Your friend always ........ Ellen
ツ ❤ ✿
✿ ✲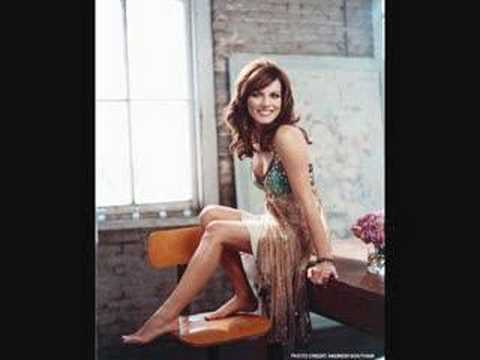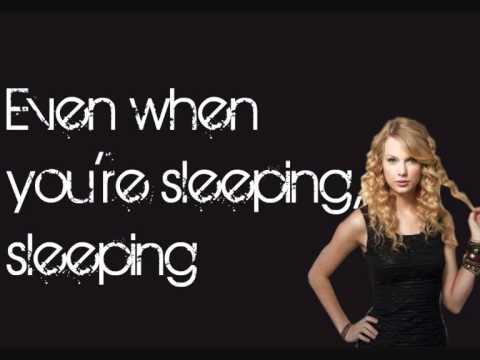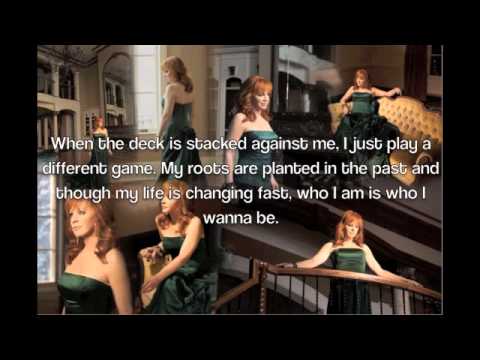 ✲ ✿
I was hoping and praying, ALL Conservative minded people would've got on the same page before 2012. We shot ourselves in the foot when election time rolled around. Even if I didn't like the last Conservative standing when that time came... and I did....they were gettin' my vote. Anyone is better than the Socialist Regime we have now! I'm not politically correct nor do I wish to be. For some reason... it seems to be in vogue for the liberal progressive left to rip apart anyone that is Christian, Conservative, Republican, Patriotic and Sensible. Then they cry when we stand up to them. Having our country destroyed, abuse of any kind whether it be towards innocent children and/or animals, makes my claws come out!
♛ I made the decision many years ago to change the negatives in my life into positives. For my own well being and for those around me. It's called Self Preservation. I do what I can, when I can, to better my life, and I do it with a cool head. I believe, if you don't know what to do, don't do anything at that very moment. Let the Holy Spirit lead you. It's not that you're not doing anything and it's not that you won't ever do anything at all... It's that you do what has to be done in the right timing. I will never let the judgment of others sway what's right for me, as they do not know details of my life. They are clueless. Even my closest friends on here do not know every detail about me. Now, if some "know it all" wants to point their gnarly finger at me and stick their nose into my life and judge me, I will surely put them in their place. And since they think they can do it so much better than me, I will be glad to hand over all my expenses to them and let them put a roof over my head. Hmmmm ......didn't think so. So maybe it's time for some people to get concerned about their own warped lives.
⚜ I think of myself as a simple, no-nonsense kind of girl. I can really take a few punches and dish it back 10 fold. Life can be hard at times. It's the people that kick me when I'm down that I have a real problem with. I will chew them up and spit them out. The way I see it, If they're so brazen as to think they can over step my boundaries and judge me, then they better not say one blessed thing when I defend myself or my child.
Being a good person is important to me, but I am also human.
So, mess with me ...at your own risk, because I bite back!
I don't post Biblical verses on my profile to impress others. I actually do it because it makes ME feel good to surround myself with Inspiration and Gods Word. I do that in every area of my life. If anyone has a problem with that, then that is on them. Those kind of people are always welcomed to leave my profile any ole time they want... and stay off. There's to many Mrs. Kravitz's and Harriet Olsen's on here.
A Very Dear Friend, recently reminded me to...
"Always remember to forget
The friends that proved untrue.
But never forget to remember
Those that have stuck by you"
~ OCSANDLOVER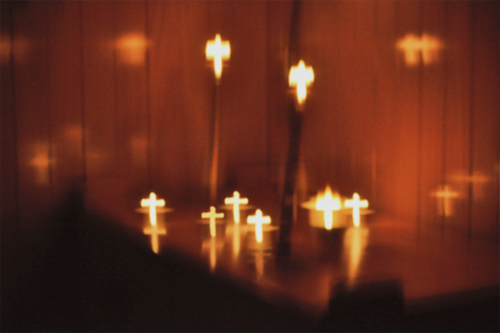 † Psalm 27:
1* The LORD is my light and my salvation; whom do I fear? The LORD is my life's refuge; of whom am I afraid?
2* When evildoers come at me to devour my flesh, These my enemies and foes themselves stumble and fall.
3* Though an army encamp against me, my heart does not fear; Though war be waged against me, even then do I trust.
4* One thing I ask of the LORD; this I seek: To dwell in the LORD'S house all the days of my life, To gaze on the LORD'S beauty, to visit his temple.
5* For God will hide me in his shelter in time of trouble, Will conceal me in the cover of his tent; and set me high upon a rock.
6* Even now my head is held high above my enemies on every side! I will offer in his tent sacrifices with shouts of joy; I will sing and chant praise to the LORD.
7* Hear my voice, LORD, when I call; have mercy on me and answer me.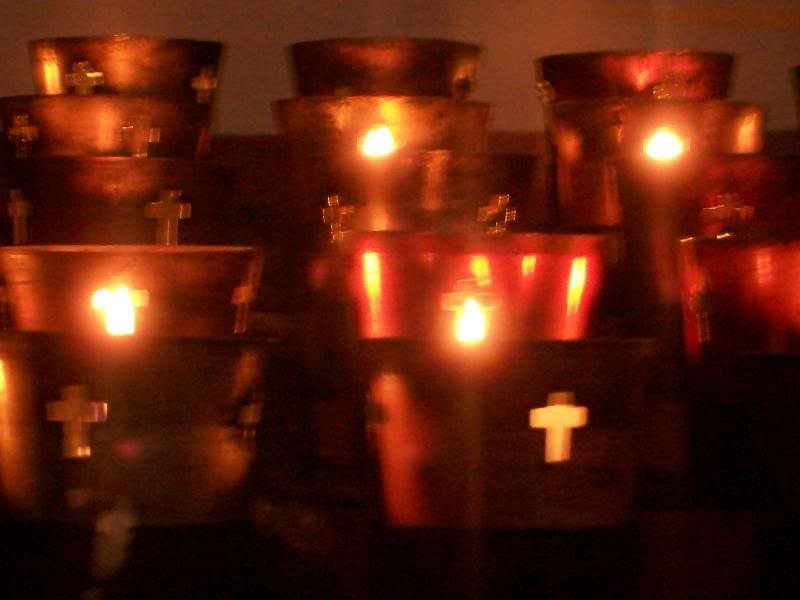 8* "Come," says my heart, "seek God's face"; your face, LORD, do I seek!
9* Do not hide your face from me; do not repel your servant in anger. You are my help; do not cast me off; do not forsake me, God my savior!
10* Even if my father and mother forsake me, the LORD will take me in.
11* LORD, show me your way; lead me on a level path because of my enemies.
12* Do not abandon me to the will of my foes; malicious and lying witnesses have risen against me.
13* But I believe I shall enjoy the LORD'S goodness in the land of the living.
14* Wait for the LORD, take courage; be stouthearted, wait for the LORD!

remember it is not you they despise but, who is in you!

If you were of the world, the world would love you as its own; but because you are not of the world, but I chose you out of the world, therefore the world hates you.

john 15:19~ rushsupporter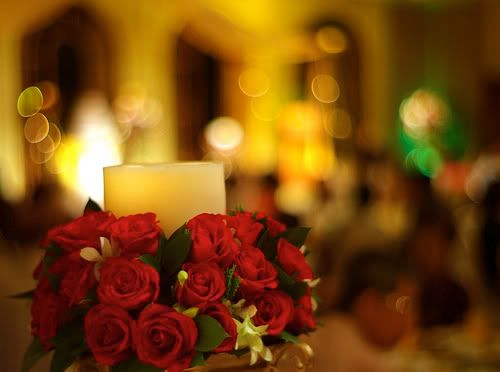 †
A Reminder from Gods Word AND my Mom, FOR My Mom, Me and My Son
No weapon formed against me shall prosper. I put on the whole Armor of God. I Can Do All Things Through Christ Who Strengthens Me. Everything's gonna be alright. I Will Walk with Confidence. Because I have the Knowledge that God Guides me, God Walks with me. I Trust Him Fully. I am In The Palm of Gods Hand, Always!
http://www.davidmacd.com/cath...
† The bible tells us not to argue with a fool. And it also says don't cast your pearls among swine. These people are lost and they are deceptors. The devil works through them. But I have no worries, for I am in the Palm of Gods Hand. I'm protected by the Most High. I'm surrounded by Angels. I'm surrounded and protected by Armored Angels. I am Protected by the Armor of God, the Shield of Faith, the Belt of Truth, the Breastplate of Righteousness, the Helmet of Salvation, the Gospel of Peace, the Sword of the Spirit. Not having a righteousness of my own that comes from the law, but one that comes through faith in Christ, the righteousness from God, based on faith. Righteousness will be my Belt and Faithfulness the Sash round my waist. Fashion a Breastpiece for making decisions... Make it like the ephod....So Father, give your servant a discerning heart to distinguish between right and wrong. I prepare my shields, both large and small, and march out for battle! Harness the horses, mount the steeds! Take your position with helmets on! Polish your spears, put on your armour! Submit therefore to God. Resist the devil and he will flee from you. These are Your Words God. I am being Bold, Faithful and Expectant in Your Promises my Father. Amen! ツ

I'd like to meet
☕ Many of my sodahead friends, that would be really nice.
I like people that are good, honest and genuine.
President and First Lady George W. and Laura Bush, Rush Limbaugh, Sarah Palin, Mitt and Ann Romney, Paul Ryan, Ann Coulter, Michelle Malkin, Glenn Beck, Condoleezza Rice, Molotov Mitchell, Rudi Gulliani, Fred Thompson, Bill O'Reilly, Sean Hannity, Dennis Miller, Rick Perry, Haley Barbour, Bobby Jindal, Jan Brewer, Michelle Bachmann, Angela McGlowan, Allen West, Sandra Bullock, Reese Witherspoon, Diane Lane, Jennifer Aniston, Rachel McAdams, Harry Connick Jr., John Grisham, Coach Pat Riley, Josh Lucus, Antonio Banderas, Russell Crow, Matthew McConaughey Gerard Butler, Ty Pennington, Brett Farve, Troy Landry, Bob Phillips, Troy Dunn, Phillip and Robin McGraw, Clint Eastwood, James Garner, Ellen Burstyn, Gena Rowlands, Judi Dench, Robert Duvall, Tom Selleck, Chuck Norris, Chuck Woolery, Bruce Willis, Meryl Streep, Kathy Bates, Alfre Woodard, Jennifer Love Hewitt, David Conrad, Tom Hanks, Morgan Freeman, Sela Ward, JanineTurner, Mike Rowe, Julliette Binoche, Uma Thurman,Tyler Perry, Cicely Tyson, Patricia Heating, Kelsey Grammer, Reba McEntire, Dolly Parton, Meg Ryan, Richard Gere, Anne Archer, Lorraine Bracco, Sean Connery, Julia Ormond, Nora Jones, Joyce Meyer, Kirk Cameron, Burt Reynolds, Ann Margret, Sophia Loren, Julie Andrews, Anthony Hopkins, Aidan Quinn, Karina Lombard, Stanley Tucci, Tim Burton, Billy Crystal, Jim Carey, Adam Sandler, Zooey Deschanel, Héctor Elizondo, Jimmy Smits, Constance Marie, Jeff Corwin, Jack Hanna, Steve Irwin, Paula Deen, Chef Jamie Oliver, Nigella Lawson, Ella Fitzgerald, Etta James, Louis Armstrong
and my favorite..... Johnny Depp. ♥
Activities
Photography... just one, of my passions.... ~♥
☕ I Love Cooking, Baking, Working Out, Gardening, Photography, Fishing, Wine Tasting, Traveling and Reading. I love making our home our oasis, going for walks, having hobbies, family and friends and being involved with church and community. ☕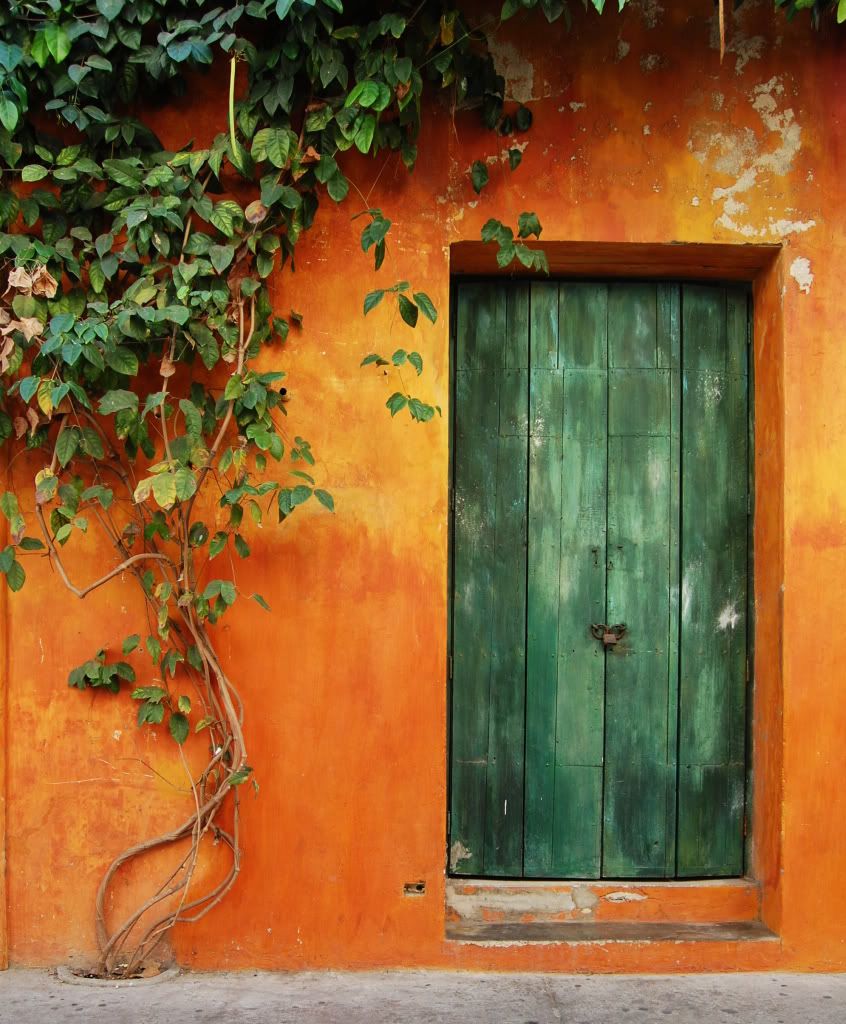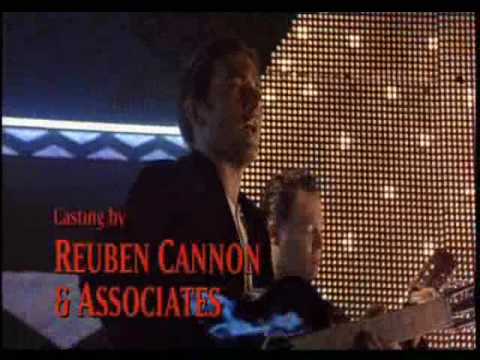 Interests
☕ God, Politics, Religion, Travel, Cooking & Hardback Books. I Love to Cook, Bake and Spend Time with Family and Friends. I like Fishing and Photography. Looking for 30's, 40's & 50's cars & trucks with my son. I also like Rodeos and Equestrian shows. I like reading or watching a good movie, although I don't have time for movies or t.v., I sure do enjoy when I do have that down time. My hobbies are: making crosses, jewelry, jeweled accents, mosaic art,wreaths, my own flower arrangements, decoupage etc.I'm intrigued by Interior design/decorating, Art, Pottery, always loved to Draw and Paint, I really enjoy Gardening, whether it be plants, vegetables or herbs etc. My dad passed his fascination of Astronomy to us. Meteorology, Writing and Advertising. I truly love and appreciate Photography of all kinds, color, black and white, bokeh, vintage etc.
Favorite Music
http://www.worldatlas.com/web...
http://www.worldatlas.com/web...
http://www.worldatlas.com/web...
♫ All Kinds... Blues, Jazz, more so if it's Smooth Jazz, Old Standards, are my favorites especially when I have my ☂ Rain Page ☂ up. I also like New Orleans/Dixieland/Ragtime Jazz, Gypsy Swing, Cajun/Cajun French, Mississippi Delta Blues, Delta Blues, Juke Joint Blues, Honkey Tonk Blues, Creole, Zydeco, Country Blues, Tejano and Western Style music, My Songs that I have posted right now, I also like Rock and Christian Music as well. I also think Mormon Tabernacle Choir and Benedictine Monks of Santo Domingo de Silos are beautiful. Even some Classical every now & then. It really just depends on my mood.
Louis Armstrong, Ella Fitzgerald, Etta James, Harry Connick Jr. Preservation Hall Jazz Band, Steppin' Out March Band Club, The All-Star Marching Band, Ragtime Stompers, Mahalia Jackson, Jimmy Durante, Jewel, Nora Jones, Sheryl Crow, Selena, Aimee Mann, Rita Coolidge, Mary J. Blige, Enya, Lifehouse, 3 Doors Down, Coldplay, Snow Patrol, Goo Goo Dolls, Red Hot Chili Peppers Moby, Seal, Lenny Kravitz, Hootie and the Blowfish, U2, Plain White T's, White Stripes, Carolina Liar, Gavin Rossdale, James Morrison, Vertical Horizon, One Republic, Elvis Presley, Bob Dylan, B.B. King, Slim Harpo, Jimmy Reed, Tony Bennett, T-Bone Walker, Howlin Wolf, Pinetop Perkins, Muddy Waters, Junior Kimbrough, John Lee Hooker, Lightin' Hopkins, Miles Davis, Frank Sinatra, Count Basie, Dean Martin, Sammy Davis Jr., Otis Redding, Benny Goodman, Aaron Neville, Fats Domino, Sam Cooke, Aretha Franklin, Dizzy Gillespie, Nat King Cole, John Coltrane, Duke Ellington, Billy Eckstine, Louis Prima, Percy Faith, Glenn Miller... ♪ ♬
Favorite Soundtracks~
http://itunes.apple.com/us/al...
http://itunes.apple.com/us/al...
http://itunes.apple.com/gb/al...
http://itunes.apple.com/us/al...
All The Pretty Horses, Desperado, Gladiator,A Walk In The
Clouds,Chocolat, Under The Tuscan Sun, Divine Secrets of the Ya-Ya Sisterhood, American Outlaws, 3:10 to Yuma, Public Enemies, Romance In Spain cd.
Favorite TV Shows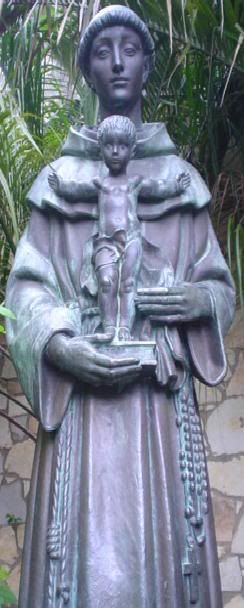 http://www.texascountryreport...
http://www.youtube.com/result...
http://www.youtube.com/result...
http://www.youtube.com/result...
http://www.youtube.com/watch?...
http://www.youtube.com/watch?...
http://www.youtube.com/watch?...
☕ Enjoying Everyday Life w/ Joyce Meyer, Joel Osteen, Travel and Wine Shows, Food Network, Rick Steves Europe, Mexico:One Plate at a Time, Uncorked:Wine Made Simple, Travelscope, Lidia's Italy, Wine Roads of Texas, Texas Country Reporter w/Bob Phillips, Look Around Mississippi ~ Mississippi Roads w/Walt Grayson, Central Texas Gardner, Hot On Homes in SanAntonio, Curb Appeal, Smart Travels, Reba, Friends, Frasier, Golden Girls, Everybody Loves Raymond, King of Queens, Coach, Murphy Brown, The Nanny, Home Improvement, Designing Women, Wings, Seinfeld, Mad About You, Family Ties, Growing Pains, The Wonder Years, Major Dad, Extreme Makeover ~ Home Edition,Cane, Desperate Housewives, Ghost Whisperer, Hot In Cleveland, The Ex's, Happily Divorced, The Big Bag Theory, The Office, Malibu Country, Last Man Standing, King of the Hill, Swamp People, Storage Wars, Pawn Stars, American Pickers, American Restoration, Fast N' Loud, Counting Cars, Duck Dynasty, Worlds Strictest Parents, Dirty Jobs w/Mike Rowe, The Locator w/Troy Dunn, Army Wives,The Cleaner, Gene Simmons Family Jewels, The Young and the Restless, Days of Our Lives, Santa Barbara, George Lopez (sitcom), Reno 911, The Little Rascals, Bewitched, I Dream of Jeannie, I Love Lucy, Mash, Bonanza, Gunsmoke, Lonesome Dove, The High Chaparral, The Waltons, Little House on the Prairie, The Brady Bunch, The Andy Griffith Show, Tour of Duty, Northern Exposure, Fox News, etc. yada yada yada, blah blah blah...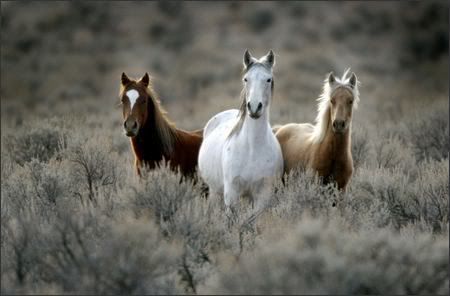 Favorite Movies
☕ All the Pretty Horses, Chocolat, Under the Tuscan Sun, The Alamo, Something To Talk About, Hope Floats, Sweet Home Alabama, Nights In Rodanthe, The Divine Secrets of the Ya-Ya Sisterhood, A Time To Kill, The Help, The Blind Side, Secondhand Lions, The Lincoln Lawyer, Titanic, Desperado, Unfaithful, A Walk In the Clouds,Tortilla Soup, The Mexican, The Patriot, Once Upon A Time In Mexico, Enough, Panic Room, Troy, Gladiator, Medicine Man, First Knight, Wild Hogs, 3:10 to Yuma, Open Range, Man on Fire, The Family That Preys, Midnight Bayou, The Skeleton Key, Driving Miss Daisy, Fried Green Tomatoes, Steel Magnolias, Goodfellas, Scarface, The Godfather, Ladies In Lavender, Signs, Real Women Have Curves, Kill Bill Vol. 1 & 2, Spanglish, In the Electric Mist, Gran Torino, Public Enemies, French Kiss, Maid In Manhattan, Sideways, It's Complicated, Julie & Julia, Thelma and Louise, Office Space, Knocked Up, Random Hearts, Proof of Life, Cast Away, Road To Perdition, The Burbs, Lady Killers, Forrest Gump, Legends of the Fall, A River Runs Through It, (All the Bourne Movies), We Are Marshall, Miracle, The Recruit, Bridges of Madison County, Diary of a Mad Black Woman, Meet the Parents/Fockers, Fun with Dick and Jane, Small Time Crooks, Hannah and Her Sisters, Ocean's 11, You've Got Mail, When Harry Met Sally, Sleepless in Seattle, The Rookie, Legally Blonde, Miss Congeniality, The Proposal, Runaway Bride, Sleeping with the Enemy, Where the Heart Is, Anywhere But Here, Selena, The Wedding Date, The Wedding Planner, The Vow, Uncle Buck, The Great Outdoors, Plains Trains and Automobiles, Bruce Almighty, City Slicker, RV, Cheaper By the Dozen, First Wives Club, P.S. I Love You, Duplex, Kate& Leopold, About a Boy, Shall We Dance, Must Love Dogs, Two Weeks Notice, Reign On Me, A Knights Tale, Taxi, The Brave One, Mrs. Doubtfire, Austin Powers, Napoleon Dynamite, Dumb and Dumber, Sixteen Candles, Father of the Bride, The Breakfast Club, Holes, Moulin Rouge, Finding Neverland, The Notebook, Bad Santa, Rocky & Rocky Balboa, The Perfect Storm, War of the Worlds, Tombstone, Young Guns, American Outlaws,(Shirley Temple Movies~with my Mother) Gone With the Wind, Casablanca, Breakfast at Tiffany's, An Affair To Remember, The Passion of the Christ, (Nightmare Before Christmas, Corpse Bride, Edward Scissorhands- because of my son)
Favorite Books
☕ Books about travels to Europe and Mexico,Biographies,Travel, Wine, & Cookbooks. Political and Spiritually inspired books by authors like...Joyce Meyer, Joel Osteen, Kirk Cameron, Rick Warren, Gary Smalley, Max Lucado, Dr. Phil McGraw and T.D. Jakes. Rush Limbaugh, 'Decision Points' by President George W. Bush, 'Spoken from the Heart' by Laura Bush, Ann Coulter, Dear Americans: Letters from the Desk of Ronald Reagan, Ten Minutes from Normal by: Karen Hughes, Glenn Beck, 'GOING ROGUE' and 'America By Heart' by Sarah Palin, Grapes of Wrath, Ernest Hemingway, John Phillip Santos and John Grisham, Healing Foods, Nancy Drew Mysteries.. when I was young.
~ Psalms 23, 27, 28, and 31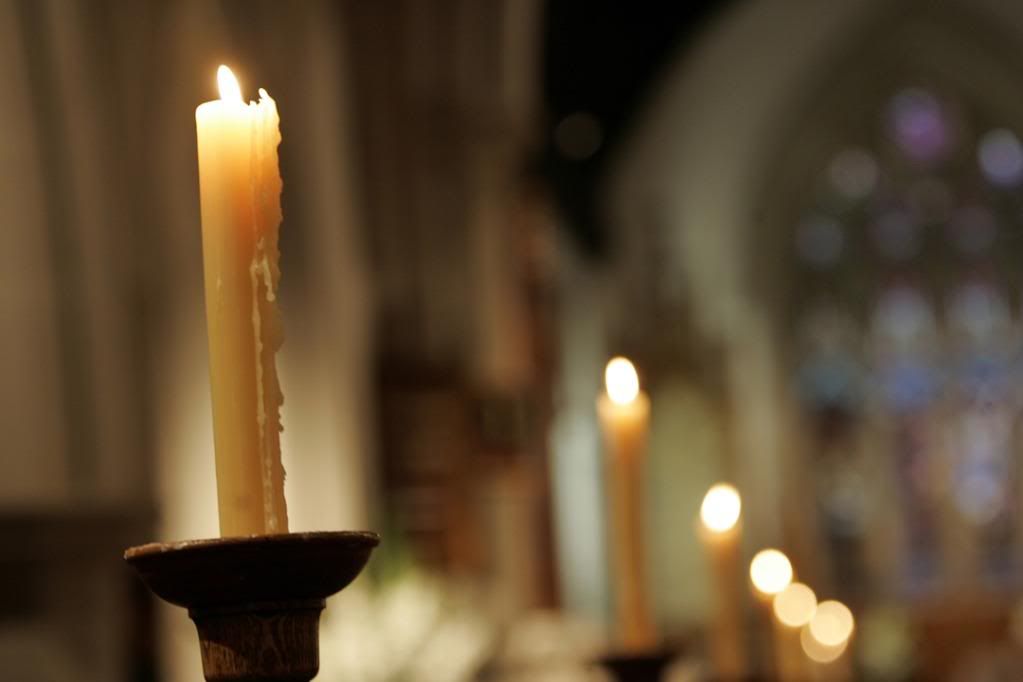 Favorite Magazines
☕ ☂ Texas Monthly, Southern Living, Cooking With Paula Deen, Country Lifestyle, Tuscan Style, Texas Live, (eat. drink. Mississippi,) Bon Appétit, Texas Highways, Lone Star Outdoor News, Cowboys & Indians, The Cowboy Way, Texas Farm & Ranch, American Cowboy, True West, South Mississippi Living, Mississippi Magazine, Living Blues, The Southern Register, Mississippi Game & Fish, Mississippi Folklife, Louisiana Literature Magazine, New Orleans Magazine, New Orleans Homes & Lifestyles, St. Charles Avenue, Louisiana Life, Louisiana Homes & Gardens, Louisiana Cookin' , Louisiana Game & Fish, Trips of a Lifetime presented by JustLuxe, Eating Well, Whole Living, Heart Healthy Living, Prevention, Easy Living, Natural Home, American Photo, Veranda, Chico's, Spiegel, More, National Review, The Weekly Standard ☂ ☕
Favorite Quotes
* If the internet brings out such insecurity, jealousy, bitterness and deflection, then
maybe one should take up knitting.
* My Cup Runneth Over.... (my status)
* Chin Up Buttercup ......... (my status)
~ My MaMa
* Grace Under Fire
* Life isn't about waiting for the storm to pass...
It's about learning to dance in the rain...
* Life is not measured by the breaths we take.....
but by the moments that take our breath away...
* When people hurt you, think of them like sand paper. They may scratch and hurt you
but in the end, you end up polished and they end up useless...
* You must see things how they are instead of how you hoped, wished, or expected them
to be. It's always better to be slapped with the truth, than kissed with a lie.
* You were born an original, don't die a copy~
* Bless Your Lil' Pea Pickin' Heart....
* To Thine Own Self Be True.
* What cha' gon do?
* This Too... Shall Pass..
* My Happiness and Joy, Comes From Within...
* Be Original, Don't Copy Me and Don't Mimic Me, my post or my comments.
* Don't Be Troll, a Creeper, Internet Stalker, a Sock, a Bully, or an Obama Shadow playing out of the playbook of Karl Marx
* Don't even get me started on the stuff I don't understand...
* Fool with trash... and you'll get trash in your eyes.
~ my MaMaw ....(paternal grandmother)
* Don't let your Alligator mouth...
.....overload your Hummingbird @$$.
~ my Daddy
* You Can Do or Be, ANYTHING You Want! There Are NO Limits!
~ my Daddy
* We have to suck it up and get over it.
* It's time to put our big girl pants on. : )
~ my MaMa
* Actions speak louder than words!
* You can't make a silk purse out of a sows ear.
* Misery Loves Company....
* It isn't as hard to be happy, as you're making it.
* Stop Telling Lies About Me, and I'll Stop Telling The Truth About You.
* If you're talking about me behind my back, you're in a good position to kiss my @ - -
* The smallest package in all the World is a person wrapped up in them self.
* Every DOG, has it's day.
* Beauty is skin deep and ugly is to the bone.
* If you're gonna go around Flappin' your Big Yap about me...
Then Do it to MY Face, Miss Aster @$$...
* To my wannabe me mini me... I Know I raised the bar for you, but....
YOU CAN NOT BE ME !!!!!!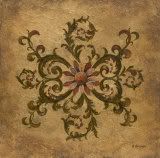 * If 'ifs and buts' were candy and nuts, we'd all have a Merry Christmas
~ Don Meredith
* If you don't stand for something, you'll fall for anything.
~ Beats Me ;~)
* Feed your faith and your doubts will starve to death.
* To avoid criticism, do nothing say nothing be nothing.
~ EHubbard
* You can't plow a field simply by turning it over in your mind.
~ Gordon B. Hinckley
* This ain't my first rodeo.
* I don't care how thin you make a pancake, it's still got two sides.
~ Dr. Phil
* We need a backbone, not a wishbone.
* When you are tempted to give up, your breakthrough is probably just around the corner.
* I may not be where I need to be but I thank God I am not where I used to be.
* I would rather live my life as if there is a God and die to find out there isn't, than to live my life as if there isn't and find out later, there is...
* 80% of people's problems are about how they feel about themselves.
* The healing power of God is working in me right now. Every day I get better and better in every way.
* Our joy does not have to be based on our circumstances.
* You can suffer the pain of change or suffer remaining the way you are.
~ Joyce Meyer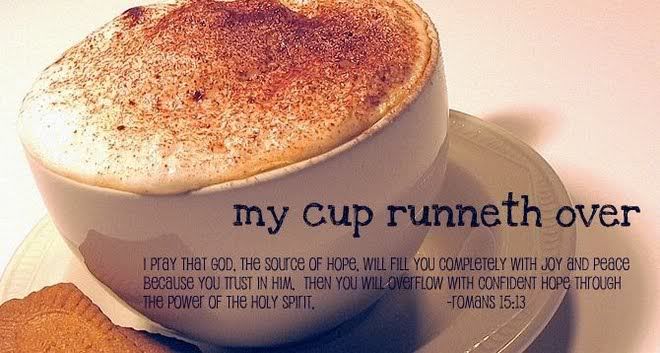 * American by Birth, Southern by the Grace of God.
~ Ronnie VanZant
* I'm not just from the South, I'm from the Deep South.
The Heart of Dixie...
* People need a passport to come down here.
~ from movie, Sweet Home Alabama - Melanie
* Just cuz I talk slow .....doesn't mean I'm stupid.
~ from movie, Sweet Home Alabama - Jake
* To a Southerner... iced tea is always sweet.
* and asking, "Do you want a Coke?" ....is always followed by, "What kind?"
* When life hands you a lemon, put it in a glass of sweet tea and thank God you're a Southern Girl!
* Any TRUE Southern Lady worth her salt, knows the difference between a 'hissy fit' and a 'conniption fit.' ...And one always throws them, not 'has' them.
* Swings and Rocking chairs are guaranteed stress relievers.
* I have fought against the people of the North because I believed they were seeking to wrest from the South its dearest rights. But I have never cherished toward them bitter or vindictive feelings, and have never seen the day when I did not pray for them."
~ Robert E. Lee
* You may all go to Hell, and I will go to Texas.
~ Davy Crockett
*Courage is being scared to death and saddling up anyway.
~ John Wayne
* Don't go where the path may lead, Go instead where there is no path
.... and blaze a trail.
~ Ralph Waldo Emerson
★ America needs God more than God needs America .
If we ever forget we are 'One Nation Under God' ...then we will be a Nation gone under.
~ President Ronald Reagan ★
★ History moves toward freedom because the desire for freedom is written in every human heart."
~ President George W. Bush ★
* Socialism is a philosophy of failure, the creed of ignorance, and the gospel of envy, its inherent virtue is the equal sharing of misery.
* The truth is incontrovertible, malice may attack it, ignorance may deride it, but in the end; there it is.
~ Sir Winston Churchill
* Communism feeds on aggression, hatred, and the imprisonment of men's minds and souls. This shall not take root in the United States.
~ Emanuel Celler
* Enraging liberals is simply one of the more enjoyable side effects of my wisdom.
~ Rush Limbaugh
* What's wrong with being The Party of No?
We're the Party of... Hell No !!!
* Don't Retreat.... Reload!
(and that is Not a call for violence.)
~ Gov. Sarah Palin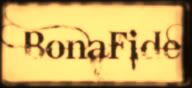 * The worthiest people are the most injured by slander, as is the best fruit which the birds have been pecking at.
~ J. Swift
* Soft buzzing slander; silly moths that eat an honest name.
~ J. Thomson
* It isn't kind to cultivate a friendship just so one will have an audience.
~ Lawana Blackwell
* Glory built on selfish principles is shame and guilt.
~ William Couper
* Personality can open doors, but character can keep then open.
~ ELetterman
* Envy is ignorance.
* Go put your creed into your deed.
* Beauty without Grace is the hook without the bait.
* Always do what you are afraid to do.
* Truth is beautiful, without a doubt; but so are lies.
* The louder he spoke of his honor, the faster we counted our silver.
* Character is higher than intellect... A great soul will be strong to live, as well as to think.
* 'Tis curious that we only believe as deeply as we live.
~ Ralph Waldo Emerson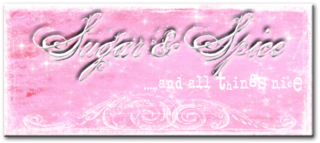 * The history of our race, and each individuals experience are sown thick with evidence that a truth is not hard to kill and that a lie told well is immortal.
* If you tell the truth you don't have to remember anything.
* Kindness is the language which the deaf can hear and the blind can see.
* It is not wise to keep the fires going under a slander unless you can get some large advantage out of keeping it alive. Few slanders can stand the wear of silence.
* Forgiveness is the fragrance that the violet sheds on the heel that crushed it.
~ Mark Twain
* Courage is grace under pressure.
* The best ammunition against lies is the truth, there is no ammunition against gossip. It is like a fog and the clear wind blows it away and the sun burns it off.
~ Ernest Hemingway
* Character is like a tree and reputation like it's shadow. The shadow is what people think of it; the tree is the real thing.
~ Abraham Lincoln
* The injury we do and the one we suffer are not weighed in the same scales.
~ Aesop
* The true hypocrite is the one who ceases to perceive his deception, the one who lies with sincerity.
~ André Gide
* Nothing in this world is more dangerous than sincere ignorance and conscientious stupidity.
~ Martin Luther King Jr.
* Envy is blind, and she has no other quality than that of detracting from virtue.
~ Titus Livy
* As in nature, as in art, so in grace; it is rough treatment that gives souls, as well as stones, their luster.
~ Thomas Guthrie
* Envy is thin because it bites but never eats.
~ Spanish Proverb
* Love looks through a telescope; envy, through a microscope.
~ Josh Billings
* Jealousy in romance is like salt in food. A little can enhance the savor, but too much can spoil the pleasure and, under certain circumstances, can be life-threatening.
* People will forget what you said, people will forget what you did, but people will never forget how you made them feel.
~ Maya Angelou
* Jealousy is the fear of superiority: envy our uneasiness under it.
~ William Shenstone
* A heart at peace gives life to the body, but envy rots the bones.
~ Proverbs 14:30
* Jealousy is the tribute mediocrity pays to genius.
~ Fulton J. Sheen
* The jealous are troublesome to others, but a torment to themselves.
~ William Penn
* They have become filled with every kind of wickedness, evil, greed and depravity. They are full of envy, murder, strife, deceit and malice. They are gossips...
~ Romans 1:29 ~ I find this one very ironic.
* Self-righteousness is the greatest of all sins, because it's pride... the downfall of the Devil!
* Much of the self-righteous nonsense that abounds on so many subjects cannot stand up to three questions: (1) Compared to what? (2) At what cost? and (3) What are the hard facts?
~ Thomas Sowell
* To cure jealousy is to see it for what it is, a dissatisfaction with self.
~ Joan Didion
* Jealousy lives upon doubts. It becomes madness and fury or ceases entirely as soon as we pass from doubt to certainty.
~ François de la Rochefoucauld
* Jealousy is a disease, love is a healthy condition. The immature mind often mistakes one for the other, or assumes that the greater the love, the greater the jealousy -- in fact, they're almost incompatible; one emotion hardly leaves room for the other. Both at once can produce unbearable turmoil...
~ Robert A. Heinlein
* Envy slays itself by its own arrows.
~ Author Unknown
* Jealousy... is a mental cancer.
~ B.C. Forbes
* The jealous bring down the curse they fear upon their own heads.
~ Dorothy Dix
*Moral indignation is jealousy with a halo.
~ H.G.Wells
* Then you should have died! Died, rather than betray your friends, as we would have done for you!
~ Joanne Kathleen Rowling
* Envy is a littleness of soul, which cannot see beyond a certain point, and if it does not occupy the whole space feels itself excluded.
~ William Hazlitt
* Jealousy is an awkward homage which inferiority renders to merit.
~ Mme. de Puixieux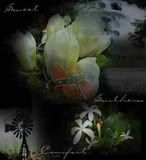 * Anger and jealousy can no more bear to lose sight of their objects than love.
~ George Eliot
* Insecurity is the reason why Backstabbers are born.
* Backstabbers will almost always seek to gain your trust, and this usually involves some form or flattery on their part.
* Backstabbers are passive-aggressive. Confrontation to a backstabber is like sunlight to a vampire. So when they're threatened, they lash out sneakily.
* To the one who chose to stab me in the back, stay fake. You always were!
* Two faced backstabbers should be thrown to the dogs.
* I'm Often Imitated... But NEVER Duplicated.
* Don't hate what you can't imitate....
* What goes around comes around. That's what people say. so to my pervy, phoney, lying, copying, stalker, for all the pain you caused me and others, and all that you still try to cause... it'll come back to you someday.
* Haters only hate the things that they can't get and the people they can't be.
* Keep looking my way... My head is held high! You wanna bring me down? I dare you to try!
* I don't mind the hate... do what you do cuz I'm loving my life and apparently so do you.
* Love me or hate me.... Either way I'm on your mind.
* Don't hate me because I'm loyal, smart and sweet! ...Hate cuz you can't compete.
* Life's tough, but it's tougher when you are stupid.
John Wayne
* Self-centered and prideful she tends to mistake her friends for admirers. She uses other people's creative energy to advance her own purposes.. and will give very little of herself but her own projected ego.
* Jealousy is the dragon in paradise; the hell of heaven; and the most bitter of the emotions because associated with the sweetest.
~ A.R. Orage
* As iron is eaten by rust, so are the envious consumed by envy.
~ Antisthenes
* In this fight I have the most intolerant and vindictive enemy I have ever met and I have the largest majority on my side I have ever had and I am discussing the greatest issue I have ever discussed.
~ William Jennings Bryan
* If malice or envy were tangible and had a shape, it would be the shape of a boomerang.
~ Charley Reese
* As no roads are so rough as those that have just been mended, so no sinners are so intolerant as those that have just turned saints.
~ Charles Caleb Colton

* Whoever envies another confesses his superiority.
~ Samuel Johnson, The Rambler
* I imagine one of the reasons people cling to their hates so stubbornly is because they sense, once hate is gone, they will be forced to deal with pain.
~ James Baldwin
* The final forming of a person's character lies in their own hands.
~ Anne Frank
* He uses his folly like a stalking-horse, and under the presentation of that he shoots his wit.
~ William Shakespeare
* O! beware, my lord, of jealousy, It is the green-eyed monster which doth mock the meat it feeds on.
~ William Shakespeare
* It is a good divine that follows his own instructions.
~ William Shakespeare
* God has given you one face, and you make yourself another.
~ William Shakespeare
* Good name in man and woman, dear my Lord, Is the immediate jewel of their souls; Who steals my purse, steals trash; 'tis something, nothing; 'Twas mine, 'tis his, and has been slave to thousands; But he that filches from me my good name, Robs me of that which not enriches him... And makes me poorer indeed.
~ William Shakespeare
Favorite Heroes
♥ღϠ₡ღ♥ ...God for sure, my Parents, and my Son... ♥ღϠ₡ღ♥
My Friends and Family that stand by me. Our Troops, Veterans, Farmers and Ranchers.
Also... SPC Lori Ann Piestewa born in Tuba City, Arizona... a U.S. Army Quartermaster Corps Soldier. Lori was the first woman in the U.S. armed forces killed in Iraq in 2003. Lori is also the first Native American woman to die in combat while serving with the U.S. military in world history.
and other True American Patriots like President Ronald Reagan, President George W. Bush, Rush Limbaugh, Ann Coulter, Joyce Meyer, Joel Osteen, Kirk Cameron, Molotov Mitchell, Sean Hannity, Sarah Palin, Mark Levin, Glenn Beck, Sir Winston Churchill, Margaret Thatcher, Tony Blair.. And any one else that stands for Freedom In America while contributing to growth but holding our Traditions, Core Values, Morals, Faith and Constitution as top priorities.
Former Governor of Alaska, Sarah Palin's Experience......... just so ya know!
Journalist / Chairman of Alaska Oil and Gas Conservation Commission / Member of Wasilla City Council 2 terms / Mayor 3 terms / Chair of the Interstate Oil and Gas Compact Commission / Vice Chair of the National Governors Association / Natural Resources Committee / Governor / Vice Presidential Candidate / and Author
http://www.sodahead.com/unite...
http://www.youtube.com/watch?...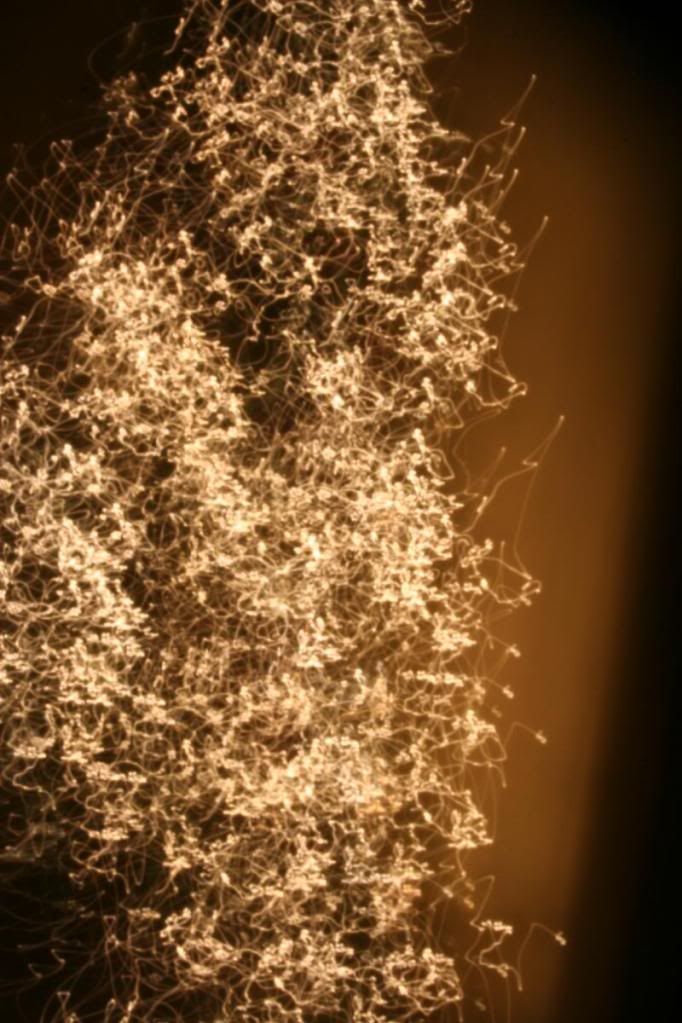 *Salma Hayek-Antonio Banderas-El Mariachi

*Under The Tuscan Sun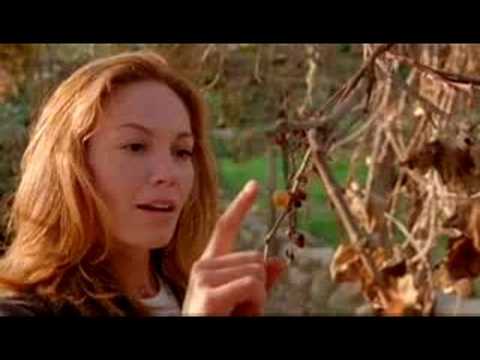 *Nights In Rodanthe
*The Notebook ~ Lifehouse ~ Everything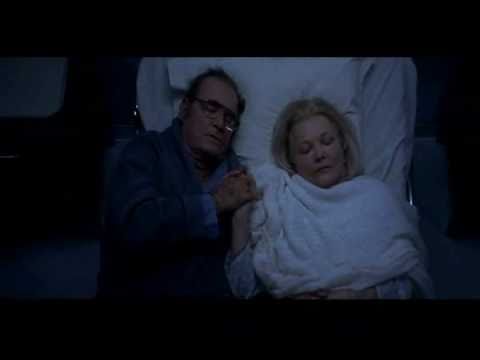 *Divine Secrets of the Ya-Ya Sisterhood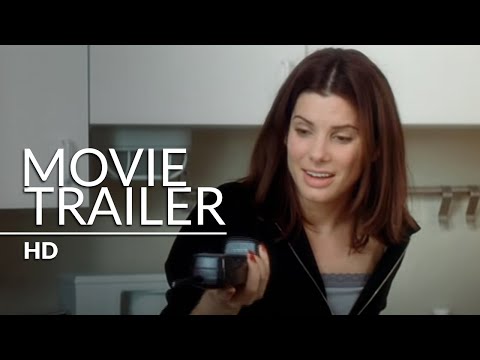 *Hope Floats
*Kiss you all over w/ Johnny Depp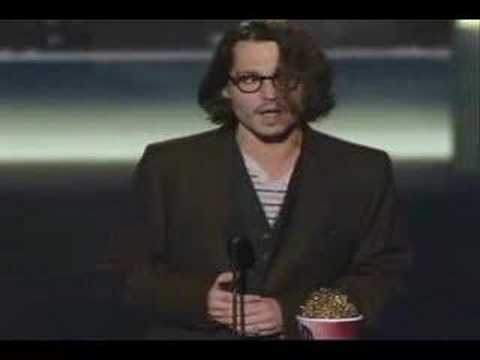 *Finger Eleven ~ Paralyzer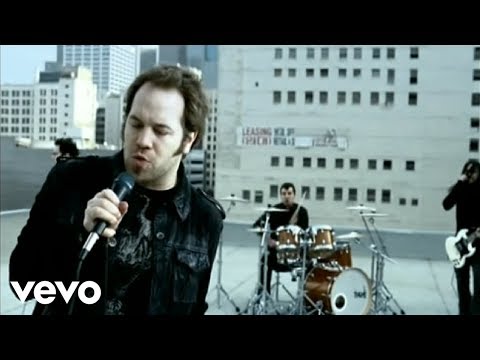 *Public Enemies w/Johnny Depp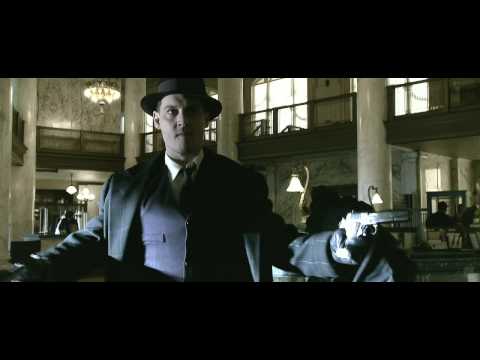 *Chocolat w/Johnny Depp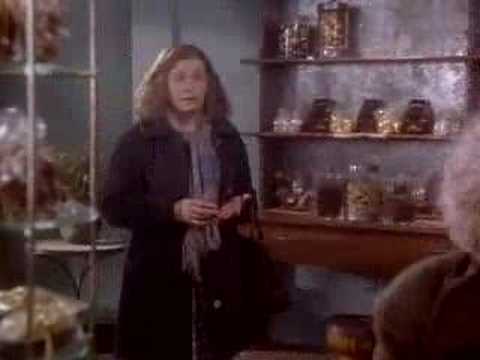 *The Mexican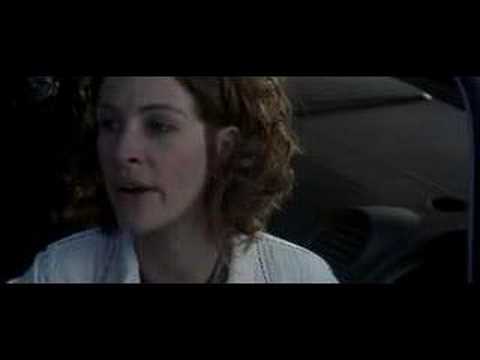 *Matt Damon does Matthew McConaughey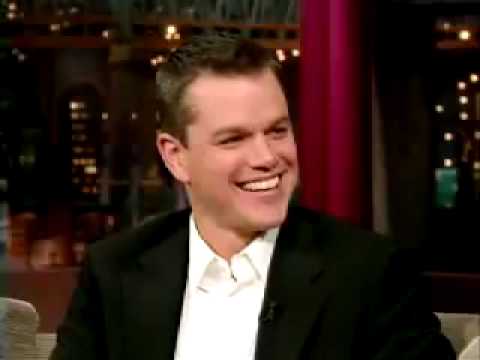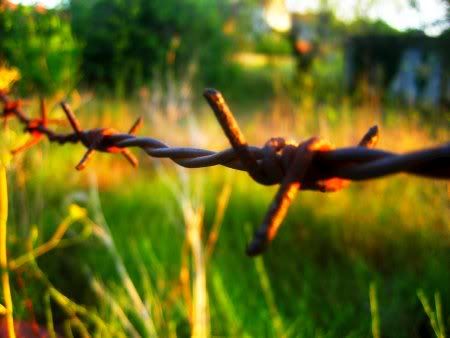 Welcome....
and anyone that wants
to be friends. = )
Areas of Interest
⚜Ellen⚜ ☼True American Patriot ☼'s activity, per category
info
⚜Ellen⚜ ☼True American Patriot ☼

Female

Victoria, TX, US

2008/01/29 05:05:01

2013/12/29 00:21:02

(47) December 23, 1966

Straight

Capricorn

High School Graduate

No

No

Christian

Proud Parent

Conservative

Average

5 feet 7 inches
photos & videos