likes & interests
About Me
Hi hi! I'm Y-chan, and i'm 13yrs of age, i like to be different i like to wear petti-coats as skirts with tights and workman boots. I like to be me and i don't really care what people think. I'm pretty easy to aprouch (plus i'm not the best speller, hehe), but for some reason most people don't, i dont really know why. But, yeah, i'm going to real school soon, i've homeschooled for too many years! Lol! :D So, yeah, ad me as a friend! :D
I love Tokio Hotel!

I'm awesome and i'm a nice person, i like to live my life and i love anime! I like fruit basket!

I'm also year of the ox!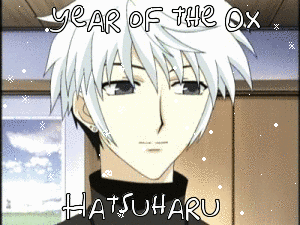 glitter-graphics.com
And i like FullMetal Alchemist!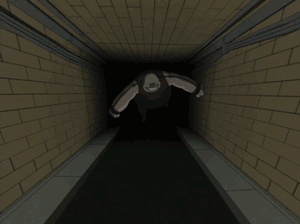 glitter-graphics.com
And i hate Barney!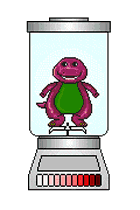 I'd like to meet
Bill Kaulitz, Tom Kaulitz. Stewie, Peter Griffin, Andy Sixx and.. and.... Adam lambert, and Kaname Kuran, and Zero and Idol (Aido) and.. and Edward Elric and ALPHONSE Elric and... and ENVY! (FMA)
Activities
Computer? Writting singing, rocking out to Almost Alice,the likes.
Interests
I Like to dance, sing, swim, be loud and write Fantasy Fiction, stuff like that!

╔══╗♪
║██║
║(o)
╚══╝
Favorite Music
Motion City Soundtrack, Owl City, Tokio Hotel, Ke$ha, Lady Gaga, Jason Mraz, The Ready Set, All-American Rejects, Kerli, Smile Dk, Sara Bareilles King of Anything! So great for my life!
Favorite TV Shows
Family Guy, Adventure Time, Death Note, Bleach, Fullmetal Alchemist, FLCL, Glee, Vampire Knight, Etc, Etc!
Favorite Movies
So many! So freaking many! I don't want to list them now! AAAH!
Favorite Books
Nightlight, Percy Jackson 1, Death Note saga, Bleach saga, Vampire Knight saga, Go Ask Alice, Dr. Slump saga, Fruits Basket Saga, Alice in the Country of Hearts saga, Bleach saga, The Perks Of Being A wallflower, Get Well Soon, and many more♥
Favorite Quotes
As i was walking up the stairs, i met a man who wasn't there. He wasn't there again today, i wish this man would go away.

Mass Media Makes Morons.

When i hit the drum, you shake the booty...

I'm tha tweeson you fweeer the dwark! (Private Joke)

I've got all these thoughts just floating through my brain
They bump and they collide and cause a flurry of confusion
And it's getting on my nerves
~Motion City Sountrack.

Hey big buy, you doing Al-righht? Hmm, do you want a soodaa?
Stewie
(For people who try to live my life, i read this on Youtube!)
"Can you NOT see where MY feet are? You are NOT carrying me!"
~some random person!
Favorite Heroes
Me, my mom, me, my teddy bear, me, Matsuri Hino (Girl who wrote Vampire knight)... ME!
Areas of Interest
Y-♥'s activity, per category
info
Y-♥

Female

Nashville, TN, US

2010/07/20 05:05:27

2013/04/15 13:04:54

Single

Not Sure

Leo

Friendship

High School (Current)

Not-Employed

Other

$25k - $50k

No

No

Agnostic

No thank you

Other

Other

Average

5 feet 3 inches
photos & videos