We are the kids from yesterday <3
likes & interests
About Me
Im a senior (finally!!) at Anderson County Highschool. Im a dancer, I've been dancing for 13 years. My life basically revolves around dance and music. My favorite band is My Chemical Romance. I love them with every ounce of my little black heart <3. Thats me..add me :)
I'd like to meet
Gerard Way,Jacoby Shaddix,Andy Sixx,Billie Joe Armstrong,Zacky Vengeance,Enrique Iglesias,Dahvie Vanity,and Jayy Von Monroe,Ronnie Radke,Darren Criss, Chris Colfer, and One Direction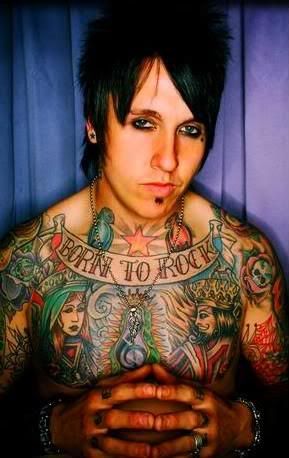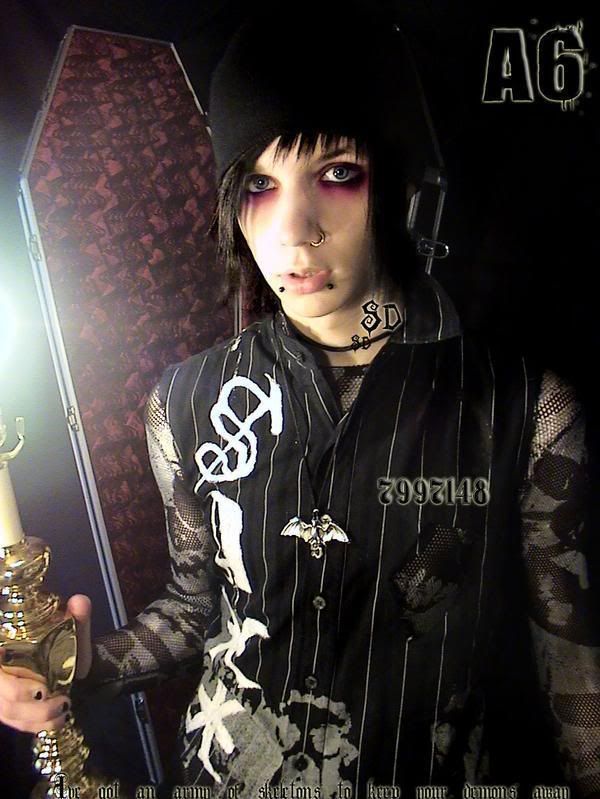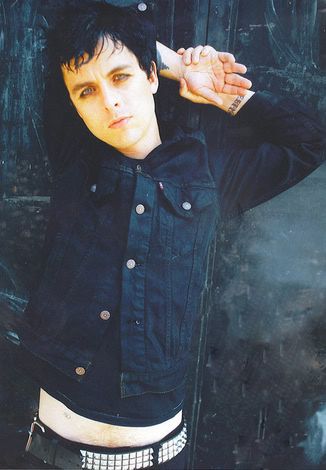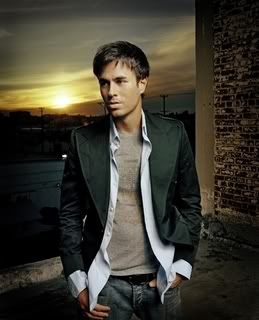 src="http://i281.photobucket....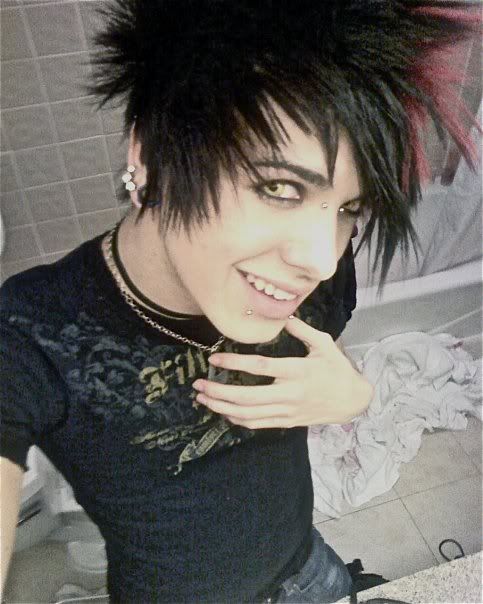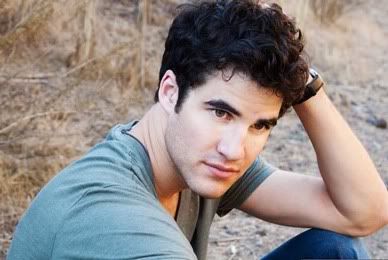 height="385" width="284" orig_size="284x385" alt="chris colfer Pictures, Images and Photos" border="0"/>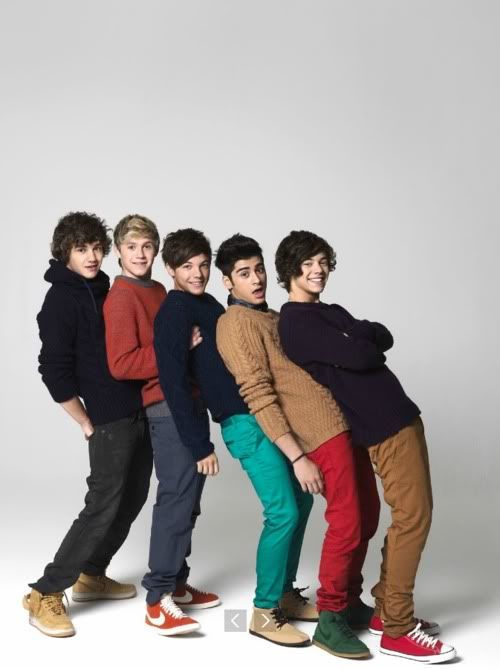 Activities
Dance
Interests
Dancing,Music,Books
REAL MCR FANS ♥♥♥♥
1) REAL MCR FANS KNOW MORE SONGS THAN WELCOME TO THE BLACK PARADE ♪♪
2) REAL MCR FANS KNOW GERARD WAY'S BROTHER'S NAME
3) REAL MCR FANS SHOUT "YES" WHEN ONE OF THEIR SONGS COME ON
4) REAL MCR FANS PUNCH THEIR COUSIN/BROTHERS/SISTERS/PARENT S/AND FRIENDS FOR DISSING GERARD'S HAIR
5) REAL MCR FANS KNOW THE NAMES OF EVERYONE IN THE BAND AND WHAT THEY DO
6) REAL MCR FANS SHOP FOR HOURS JUST TO FIND A JACKET LIKE THE BAND'S HAVE TO A MCR CONCERT
7) REAL MCR FANS HAVE THIS ON THEIR PROFILE!!!!♥♥♥♥

We've fired the bullets, and felt the revenge.
We are lacking the romance.
We've faced the bullies, and we gave 'em hell,
Then hung 'em high.
We've marched down Cemetery Drive
& we are now prepared to march in The Black Parade.
No one loves us, so we don't love you,
and these are our Famous Last Words.
Every word Gerard sings,
Every guitar solo Ray has put his heart into,
Every note Mikey hits,
Every beat Bob plays,
And every chord Frank attacks,
Saved the lives of thousands who thought they couldn't make it.
Teenagers scare the living **** outta Gee,
Except from the one's in the Mcrmy.
So shake out the fro,
And tell the fangirls to go,
We'll never leave you alone,
Go MCRmy!!

I'm a Demolition lover, I'm never Okay and I was welcomed to the Black Parade. I called my aunt Marie to help me gather all my things, 'cause misery and hate will kill us all. I darkened my clothes, and I will never let them hurt you, I promise, but mama were all full of lies. I watched the early sunsets over Monroeville, I heard the news that I was dead, I even took drowning lessons. Bury me in black and all my favorite colors and take me from this hospital bed, because if it looks like I'm laughing I'm really just asking to leave. It was the roar of the crowd that gave me heartache to sing, but without you is how I disappear. I gave you blood, and we're all about to sell it 'cause its Tragic with a capital T. If I crash on the couch can I sleep in my clothes? I gave 'em hell kid, I hung em high, and to my parents despair, I even crashed the cemetery gates. I never told you what I do for a living because Honey, this mirror isn't big enough for the both of us, so shut your eyes, kiss me goodbye, and sleep. These are my famous last words, so long and goodnight!!!
Thank you for the venom!

Keep Gerard away from the needles
KEEP FRANK AWAY FROM GERARD!
Keep Bob away from the cameras
Keep Ray away from the hair straighteners
Keep Mikey away from the toasters
Repost this if you are a true fan of MCR

A DIE HARD TRUE MCR FAN:
-Knows the true meaning behind "Helena" and what it means to Gerard and Mikey.
-Knows what MCR means.
-Knows what Gerard has been through.
-Knows that they had a former band member, Matt Pelissier, drummer.
-They love and care about their fans very, very much.
-Believes in the Black Parade.
-Isn't afraid to sing one of MCR's songs out loud in public.
-Is proud to be one.
-Dreams of them all day
-Takes Gerard's wise sayings seriously.
-Knows they aren't alone.
-Isn't a person who shops at Hollister and Abercrombie all day and wears pink clothes and a bunch of girly make-up everyday.
-Doesn't consider MCR totally emo.
-Doesn't like them just because they heard their song on the radio or saw 1 or 2 music videos.
-Knows they have 3 albums.
-Doesn't like them just because the lead singer is hot.
-Hates MCR fan posers.
-Has been to or wants to or is going to an MCR concert. (Projekt rev. counts)
-Isn't a person who wears black just because it's in style.
~*My Chem To The End*~
Put this on your page if you support My Chemical Romance or if you are a TRUE fan

MCR Pledge:

I pledge allegiance,
To My Chemical Romance,
Of New Jersey,
And To The Music Of Which They Play,
One Nation,
Under Gerard,
Invincible,
With Venom and Vampires For All!
╔══╦═╦═╦══╦╦╗
║║║║╠╣╠╣║║╠╗║ copy and paste if you
╚╩╩╩═╩╝╚╩╩╝╚╝ are in the MCRmy
Favorite Music
My favorite band is My Chemical Romance <3, 2nd fave is Blood on the Dance Floor, 3rd fave is Falling in Reverse, and 4th is Nickelback.. and One Direction!
Music
Playlist
at
MixPod.com
Favorite TV Shows
Glee!!!!!!!, Pretty Little Liars, Vampire Diaries, The Secret Life of the American Teenager, X Factor, Awkward, Underemployed, New Girl, Greys Anatomy
Favorite Movies
Titanic,The Last Song, A Walk to Remember, Remember Me, My Sisters Keeper, Dear John, P.S. I Love You, The Outsiders, Selena, Footloose, Water for Elephants, The Lucky One, The Notebook
Favorite Books
Favorite Quotes
Favorite Heroes
Areas of Interest
☠megan_massacre☠'s activity, per category
info
☠megan_massacre☠

Female

KY, US

2010/05/25 02:09:34

2013/03/11 22:56:33

17

Straight

Cancer

Expressing Myself

High School (Current)

Not-Employed

Student

No

No

Christian

Someday

Other

White/Caucasian

Slim/Slender

5 feet 4 inches
photos & videos