likes & interests
About Me
My Name is: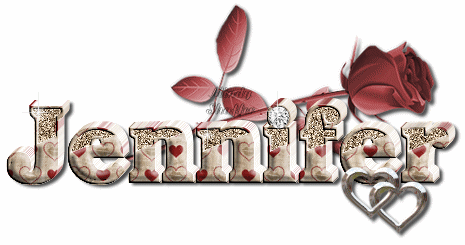 I'm 37, and i have a 4yr old little girl, I'm a pretty easy going person until you get on my bad side being rude or mean to my family & friends.
Myspace Countdown
or
Myspace Layouts
You're a Bella!
You are observant, diplomatic and often aim to please. You are unaware of your
attractiveness and despite being uncomfortable with any form of attention, people enjoy your company. You can be impatient, stubborn and headstrong, but you are true to your word and mature for your age, often taking care of your family and enjoying a good book over chatting with girlfriends on the phone.
Find Out Which Female Character You Are!
Eclipse
and
Eclipse Pictures
Get your clock at
CompleteMyspace.com
I'd like to meet
I would like to meet, Robert Pattinson(Edward),Jackson Rathbone(Jasper),Ashley Green(Alice), Kristen Stewart,Daniel Jacob (harry potter), Emma Charlotte ( Duerre Watson), Leonardo Dicaprio,Jason Hawes, and Grant Wilson from Ghosthunters-Taps.
Activities
Being outdoors, doing most outdoor activities, being on the computer,watching movies and listing to music.
Breaking Dawn
and
Breaking Dawn Movie
Interests
Horses, Horseback riding, and i enjoy being outdoors at night looking at the stars,and interest is to learn more about of solar system.
♥Twilight OATH♥
♥ I promise to remember Bella
Each time I carelessly fall down
♥ I promise to remember Edward
Whenever I'm out of town
♥ I promise to obey traffic laws
For Charlies sake of course
♥ I promise to remember Jacob
When my heart fills with remorse
♥ I promise to remember Carlisle
When ever I am in the Emergency Room
♥ I promise to remember Emmett
Every time there's a huge boom
♥ I promise to to remember Rose
Whenever I see something that holds pure beauty
♥ I promise to remember Alice
When I'm at a mall and a cute outfit spots me
♥ I promise to remember Esme
When someone tells me they care
♥ I promise to remember Jasper
Whenever my stomach isn't curled
♥ I promise to despise the Volturi
When someone speaks of dominating the world
Yes, I promise to love Twilight
Wherever I may go
Click here for
Myspace Layouts
Favorite Music
Favorite TV Shows
NCIS Naval Criminal Investigate Service.
Bones
CSI Miami.
Ghosthunter-Taps
Haunted Collector.
Twilight
and
Breaking Dawn Movie
Animal Abuse!
---♥♥-♥♥---Put this
---♥♥---♥♥--on your page
---♥♥---♥♥--if you are
---♥♥---♥♥--against animal
---♥♥---♥♥-- abuse completly
----♥♥-♥♥--- and wish
-----♥♥♥---- all animals
----♥♥-♥♥--- have a home
Get your
myspace counter
Favorite Movies
Favorite Books
_♥_♥___♥_♥_ Pυт Tнis
♥___♥_♥___♥ Hєαrт
_♥___♥___♥_ Oη Чoυr
__♥_____♥__ Pαgє If
___♥___♥___ Чoυ Lovє
____♥_♥____ Twilight♥
_____♥_____
Favorite Quotes
Favorite Heroes
God !!!
Areas of Interest
Jenny's activity, per category
info
Jenny

Female

United States

2010/02/04 15:41:56

2011/12/08 18:32:20

38

In a relationship

Straight

Expressing Myself

Some College

No

No

Christian

Proud Parent

Moderate

White/Caucasian

Average

4 feet 11 inches
photos & videos