likes & interests
About Me
I'm a computer geek and a believer in most things visible and invisible as well as the constitution, and a lover of all things sci-fi and horror. I'm a pretty nice person, but if I feel I'm being disrespected I won't hesitate to tell you so, sorry that's just how I am. I prefer to be by myself rather than in group settings, I've always been this way.

If you're okay with the above statement we should get along just fine.
Interests
Anything horror, I love films all genres especially horror and 80's cheese fests, video gaming, anime, jigsaw puzzles, drawing, graphic art, photography, researching anything and everything, paranormal activity (not the film :p), anything science (including the political spectrum), stories, and talking with folks that have been around longer then I have.
Favorite Music
I like all genres of music, but my favorite is classic rock.
Favorite TV Shows
I watch a lot of TV and it would probably be impossible to name all of my favorites, so what I will do is name some of the ones I watch now that I absolutely love: True Blood, Falling Skies, Dexter, Sons of Anarchy, Doctor Who, Game of Thrones, Raising Hope, New Girl, 2 Broke Girls, I Killed My BFF, Eureka, Longmire, Farscape, Weeds, Saving Hope, Celebrity Ghost Stories, Monster Man, Hollywood Treasures, American Pickers, Breaking Bad.
Favorite Movies
Too many to name as I'm a major film geek. I absolutely love horror films and the cheese from the 80s. I mostly enjoy horror, documentaries, and psychological thrillers, but lately I'll try anything.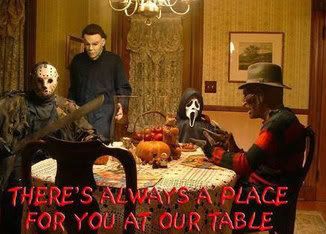 Favorite Books
My favorite author will always be Stephen King and most of everything I've read from him was good with the exception of a few titles. I recently read the Sookie Stackhouse novels and absolutely loved them. I also enjoyed the Tiger Saga books by Colleen Houck.
Favorite Quotes
"Freedom is a fragile thing and is never more then one generation away from extinction. It is not ours by inheritance; it must be fought for and defended constantly by each generation, for it only comes once to a people. Those who have known freedom, and then lost it, have never known it again." - Ronald Reagan
Favorite Heroes
Support them because they support YOU.
Areas of Interest
Munster's activity, per category
info
Munster

Female

LA, US

2009/12/16 23:21:55

2013/08/21 05:49:32

26

Engaged

Straight

Aquarius

Discovering Opinions

College (Current)

Student

Healthcare

No

No

Christian

Someday

Conservative

White/Caucasian

Average

5 feet 2 inches
photos & videos