likes & interests
About Me
I am a former SodaHead who left the site for a while, and have returned as I missed having a forum to discuss politics and various other subjects. I enjoy the "real time" debate and have had a passion for politics my whole life. I was originally user number 1102, "Margaret". That account was deactivated at MY request, not by SodaHead, and definitely NOT for the reason some of you have been led to believe. I learned the hard way during my first go round on the site, that even some "conservative Christians" act anything but, and that many people believe what they hear, not what they see. If you've tried to rave me, and find you're blocked, I can assure you, I didn't place the block. You've probably been duped into doing someone's personal bidding regarding drama created over four years ago. Although this person claims to have "no time for drama", they apparently had time to send out a mass email to multiple users telling them "the time had come" to ask them to block me. Thank you to those who thought for themselves, and didn't buy into it. As the saying goes...there are three sides to every story...yours, mine, and the truth.
http://www.sodahead.com/user/...
To the sad, afflicted soul that can't help but obsess about me...I thank you. You've helped me recognize that God brings everyone into our lives for a reason, and that you were placed in mine to remind me just how blessed I am. Blessed to have a good family, a loving husband who takes care of and cherishes me, beautiful children that have good hearts and are talented, a beautiful home, loving and supportive friends and siblings, and the ability to let go and move on in life. Seeing how bitter and hateful you are is a lesson. It is a reminder from my creator that not everyone is as blessed as I have been, that "there but for the grace of God, go I", and that I should thank him every day for those blessings. Whenever I encounter one of your hate filled diatribes, I will say a prayer for your heart. I will pray that it finds some kind of peace. To carry so much hate for so many years must be an enormous burden. To have to reinvent history and tell yourself lies so often even you believe them, is indeed sad. When I encounter your hate filled posts, I will say a prayer for you. When I witness you accusing innocent, clueless users of being "sock accounts", I will pray for you. When I see you revising history to console yourself, I will pray for you. You can continue down your path of self destruction for months..years...decades. The only person it is hurting is you...not me. Life is short, and the only person we can control is ourselves. I will pray that one day you are finally, TRULY blessed with God's grace and will lead a life that reflects it.
Idle hands are the devils workshop,
a simple mind his playground,
and a bitter heart, his home.
I have been married to my High School sweetheart for almost 25 years. We will have our 25th anniversary this fall. We have a 23 year old son who lives in California and a 19 year old daughter who attends college locally and still lives at home. Both of my children are intelligent and talented human beings, and I'm proud to say, both have faith in God.
I have held many occupations over the years. I was formerly a Bank Manager, a Financial Investment Advisor, Loan Signing Specialist, and Real Estate Appraiser. The hardest "job" I've ever held is that of full time mother. I left the work force when my children were very young to be home with them. I returned to full time work outside the home for three years, working in retail management, but decided to leave because of the crazy hours the job required. I was blessed enough to take a six month "vacation" and spend my summer relaxing at our home on the shore. I returned to banking last November.
Along with enjoying the beach, I also love to read. My current topic of choice is American history. True American history. I'm amazed at just how much of it there is that we are never taught in school. I also enjoy reading about travel and other cultures. I play the flute, although not as often as I used to, and I love calligraphy. I've taken several courses on it and know several styles. I like to garden when the weather is nice and often walk to our neighborhood pier when I want to clear my head.
As I've said...I have a passion for the beach and the ocean. I find no place else on earth to be quite as soothing. To fall asleep in a beach house, with the gentle sound of the waves in the background, is a taste of heaven on earth.
I am very conservative in my political views, and am "politically incorrect". I do however, do my best to converse in a civil manner. I am greatly concerned at the direction the current President and his administration are taking this country in, and pray every day that we can recover from the policies they have put in place.
If you have any questions about me, feel free to ask....I may just answer. = )
One should examine oneself for a very long time before thinking of condemning others.
~ Moliere
Moral indignation is jealousy with a halo.
~H.G.Wells
Hypocrite: the man who murdered both his parents, then pleaded for mercy because he was an orphan.
~ Abraham Lincoln
Whatever helps you sleep at night.
"People are often unreasonable and self-centered. Forgive them anyway.
If you are kind, people may accuse you of selfish, ulterior motives; be kind anyway.
If you are successful, you will win some false friends and true enemies; succeed anyway.
If you are honest and frank, people may cheat you; be honest and frank anyway.
If you find serenity and happiness, they may be jealous; be happy anyway.
The good you do today, people will often forget tomorrow; do good anyway…
You see, in the final analysis, it is between you and God; it was never between you and them anyway."
~ Mother Teresa
"There is none righteous, no not one."
- Romans 3:10
Wife
Mother
Christian
Conservative
Three things cannot long be hidden:
the sun, the moon, and the truth.
- Buddha
Whoever says "I know him" but does not keep his commandments is a liar, and the truth is not in him.
- John 2:4
I'd like to meet
Activities
Love bears all things, believes all things, hopes all things, endures all things. Love never ends.
~ Corinthians 13:7

Interests
Favorite Music
Favorite Quotes
"Without morals a republic cannot subsist any length of time; they therefore who are decrying the Christian religion, whose morality is so sublime and pure (and) which insures to the good eternal happiness, are undermining the solid foundation of morals, the best security for the duration of free governments."
Charles Carroll, signer of the Declaration of Independence
"What you are is God's gift to you, what you make of yourself is your gift to God". - Jewish Proverb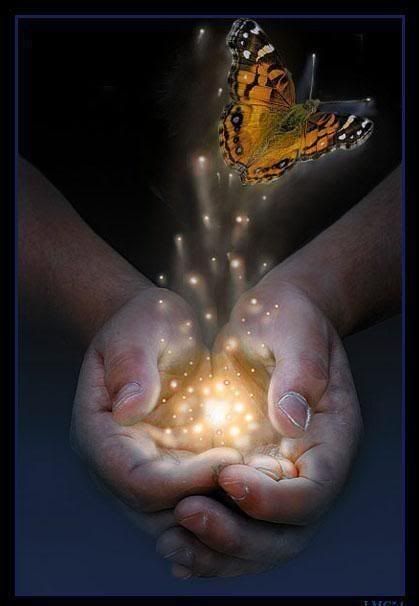 "Some complain that roses have thorns, others rejoice that thorns have roses". - Author Unknown
"I will permit no man to narrow and degrade my soul by making me hate him".
- Booker T. Washington
Favorite Heroes
Areas of Interest
RomansReader ~ Right Wing Extremist Potential Terrorist Threat's activity, per category
info
RomansReader ~ Right Wing Extremist Potential Terrorist Threat

Female

United States

2009/10/25 13:21:55

11 hours ago

Married

Leo

Full-Time

Management

Christian

Proud Parent

Conservative
photos & videos