Gotta Yahoo .? Tell me .!
likes & interests
About Me

About Me Signs
The Names Amandaa Butt All Themm Friendzz That I Gott Call Mehh Salty Crackerr. Mahh Bess Friendzz Are Brittany Cheyene Ndd Taylor-Leighh . Thee Parties On August 23rd, But Youu Can Drop By Ndd Throw me A Party ANY Time .! Im A Burnette Ndd Acording To The Boyz, I Have The Prettiest Brown Eyes In Tha Worldd . I Have The Most SWEETEST Ndd LOVING Boy Friendd In The Whole Entire World. His Name Is Chandlerr .! Well, If Ya Wanna Kno Anythingg Else, Juss Askk . Plzz .
- Saltyy Crackerr -
♥TWILIGHT OATH♥
♥ i Promise To Remember Bella
Each Time i Carelessly Fall Down
♥ i Promise To Remember Edward
Whenever Im Out Of town
♥ i Promise To Obey Traffic Laws
For Charlies Sake Of Course
♥ i Promise To Remember Jacob
When My Heart Fills Witt Remorse
♥ i Promise To Remember Carlisle
Whenever i Am In The Emergency Room
♥ i Promise To Remember Emmett
Every Time There's A Huge Boom
♥ i Promise To To Remember Rose
Whenever i See Something That Holds Pure Beauty
♥ i Promise To Remember Alice
When I'm At A Mall And A Cute Outfit Spots Me
♥ i Promise To Remember Esme
When Someone Tells Me They Care
♥ i Promise To Remember Jasper
Whenever My Stomach Isn't Curled
♥ i Promise To Despise The Volturi
When Someone Speaks Of Dominating The World
Yes, i Promise To Love Twilight
Wherever i May Go
So that All May See My Obsession
Because i Know That Twilighter Obbsessers Dont .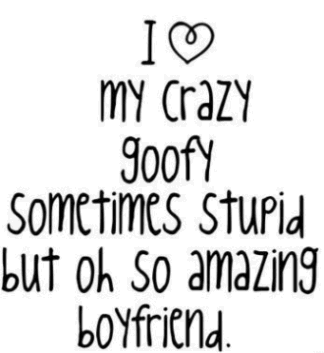 Couple Graphics
I'd like to meet
Taylor Lautner Is Soooo Sexy!!!
i Read The Series In 18 Dayz!!! Heyy, Thts A Songg . Ahaa .
I LOVE This Pic Of Them!!!A href="http://celebrity-pics.m... target="_blank" rel="nofollow">
Love It!!!
Myy 2 Fav Ppl From Newmoon!!
Awwwe <33
Hes Soooo Smexyy!!
Kutiee
Interests
Writing, Piano, Trumpet, Movies, YouTube, Frans,Reading, Boys.
Favorite Music
Favorite Quotes
Twilight Quotes
Jacob Black
"Thanks, anyway, Alice, but I don't think I'd want to eat something Blondie's spit in. I'd bet my system wouldn't take too kindly to venom."pg.239/Breaking Dawn
"What's for breakfast? O negative or AB positive?"pg.280/Breaking dawn
"I wonder – would a bullet through my temple actually kill me or just leave a really big mess for me to clean up?"pg.148/Breaking Dawn
"Do you know how to drawn a dumb blonde? Glue a mirror to a bottom of a pool!" Breaking Dawn
Bella Swan/Cullen
"Jacob, did you know 'I told you so' has a brother? His name is 'Shut the hell up'." Breakin Dawn
"My mind doesnt work right? Im a freak?" pg 181/Twilight
Edward Cullen
" What if im not the superhero? wat if im the bad guy?" Pg.92 Twilight
"I hear voices in my mind and your worried that YOUR the freak!!" pg.181/Twilight
"You WOULD be worried about your hair!" Breaking Dawn
info
Juicey.McMuffinz :))

Female

Massillon, OH, US

2009/08/12 17:25:53

2010/04/09 16:24:47

August 23

Single

Straight

Virgo

Friendship

High School (Current)

No

No

Christian

Someday

Other

White/Caucasian

Slim/Slender

5 feet 2 inches
photos & videos