Can you blow me where the pampers is?
likes & interests
About Me
More cynical and jaded than the average room full of people.
I'd like to meet
Ellen Page (She's so adorable and is my total dream girl <333), or anyone who isn't an asshole.
Really!? Lulz...
That's just cold! >_<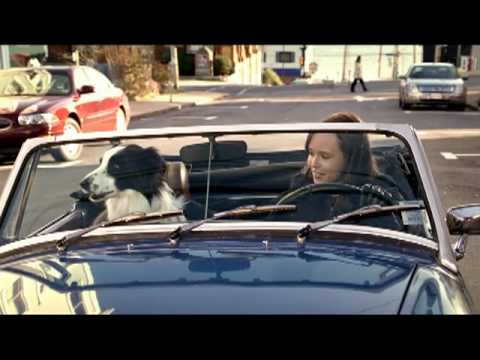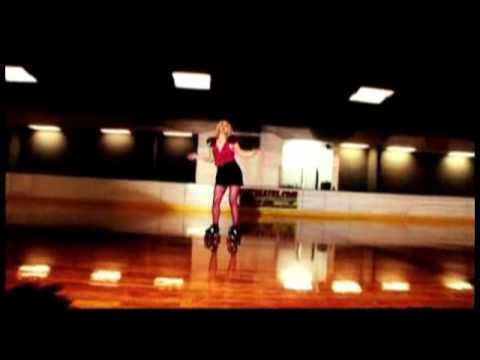 Paris Hilton, though it's just because I'd want to punch her in the face A LOT of times because she's worthless and contributes nothing of value to society at large. Given the opportunity, I'd love to see her beaten to death with a Wiffle Ball bat. I'd ALMOST pay to watch that.
Activities
Volunteer at roller derby bouts in Milwaukee. Stirring up shit and being an instigator on here.
Interests
Warhammer 40K, Magic: the Gathering, cross-dressing.
Favorite Music
Favorite TV Shows
It's Always Sunny in Philadelphia, Burn Notice, Beavis and Butthead, Titus, Hell's Kitchen, Pawn Stars, The Soup.
Sadly my all-time favorite show is no longer on. Dateline's 'To Catch a Predator' was the shit. I mean where else can you watch peoples' lives ruined on national TV and and it's all real and all their own fault?!
Favorite Movies
Freeway (1996 with Reese Witherspoon and Kiefer Sutherland), Romy and Micehle's High School Reunion, Robocop, Planet Terror, Otaku No Video, Goodfellas, Wasabi, Infra-Man (70's movie that's so bad it's awesome), They Live, Hard Candy, Live Free or Die Hard, Stuffin' Young Muffins 8 (Lexi Belle is so cute!)
Favorite Books
Warhammer 40,000 Codex: Orks, Encyclopedia of Bad Taste, Intron Depot 3
Favorite Quotes
"You have a somewhat bizarre and convoluted thought process"-I was once told that by someone, and they had it right.
-
If you don't believe in Jesus Christ and are 100% proud of it, put this in your sig.
-
A 'God' that needs and demands worship and submission ...doesn't deserve to be worshiped.
-
Religion is regarded by the common people as true, by the wise as false, and by rulers as useful.
-
Abortion sends babies to heaven faster.
-
"Where would we be without principals?" Working for the government...?
-
Bren: When you move out I'm getting two Weimaraners!
Juno MacGuff: WHOA DREAM BIG!
-
Rawr means "I love you" in dinosaur.-Sydney Walker
-
I would never belong to any club that would have me as a member.
-
Anyone who still has faith in humanity has never been to the Sodahead boards.
-
All I want is just one day a year where I'm not visually assaulted by uglies and fatties.
-
"If you're not smart, and you have people around you who are smart, well then you're smart too," Ricky-Trailer Park Boys
-
Anything with Oprah's seal of approval makes my worst-of list. That woman is the anti-Christ. She's also a taint; t'aint human, t'aint gorilla, t'aint Sasquatch, kind of a Wookie that can talk, but too
much.
-
Do your part to save the planet! sterilize your southern, redneck, Christian, brethren today!
-
Why buy the cow when the milk is sour?
-
That movie was so bad I rate it 5 face palms out of 5.
-
People laugh at me because I'm different, I laugh at you because you're all the same.
-
Hot dog? hmm. When's the last time I had a fucking hot dog? Ooh. Vintage.-Germain in the Foamy cartoon "Gas-E-Pop"
-
Ask me no questions, I'll tell you no lies.
-
If you need help, all you need to do is ask... someone else.
-
If I'm not back in five minutes, wait longer.
-
As we slide down the barrister of life, may the splinters never point the wrong way.
-
It's people like you that make people like me want to stab people like you.
-
Her ability is thinner than Kate Moss on weigh in day.
-
He's a CWA: Certified World Asshole.
-
This frigid bitch won't throw without enough alcohol to tranquilize a Kodiak bear.
-
I was watching a porno called "Stuff That Will Never Happen To you".
-
You wouldn't be intelligent enough to understand anything I'd be stupid enough to tell you
-
"It's a trap!"- Admiral Ackbar; RotJ
-
"They've done studies. 60% of the time, it works every time." Brian Fantana
"That doesn't make any sense" Ron Burgandy
-
READY FOR THE COMEBACK YOU DIDN'T THINK YOU HAD IN YOU? Necrophiliac film director seeks former snuff film stars for comeback roles.
-
He who laughs last, laughs slowest.
-
"It's Easier To Steal a Catholic Girl's Virginity Than a Black Person's Fried Chicken."-Some random IMDB poster
-
It's good to know your enemies, that's why I read the Bible.
-
"Eat my fuck!"-Rose McGowan as Amy Blue in "The Doom Generation"
-
For my part, the more swearing, the better. Unless of course the swearing interferes with the violence-nothing worse than a swearing scene taking away from some background mutilation.
-
"Loose Change" elevates bullshit to an artform. Watching this video is like being bukakked with stupid.-The Maddox Report
-
"It was legitimately posted on the internet"-Me, when I was trying to explain to my friends that Ryan O'Neal hit on Tatum at Farrah Fawcett's funeral, and they didn't believe me.
-
Much as as I love Ellen Page, the music to Juno is "ball-crushingly horrible" and I have an express desire to jam a pencil in my ear and hammer it in until it reached brain matter were I ever exposed to any song from this movie again.
-
Most important to an understanding of Rule 34 of the internet is that it is NEVER breakable. Whatever it is, there will always be porn of it somewhere. This is underscored by Rule 35 stating that, if porn cannot be found of it, it must be created.
-
We were playing a game of Apples to Apples at my friend's New Year's party, and I got the word 'selfish'. Of the 5 options I had to pick from, I chose Anne Frank. The host said , "Well, she kind of is. The whole book was 'Me, me, me'."
Favorite Heroes
info
Princess Eeyore

Male

Milwaukee, WI, US

2009/07/24 13:20:58

2013/03/08 15:04:19

39

Single

Bi

Aquarius

Expressing Myself

High School Graduate

No

Yes

Atheist

No thank you

Apathetic

White/Caucasian

Slim/Slender

5 feet 6 inches
photos & videos