First time im on sodahead in MONTHS!. Facebook. wins, guys. its better %u2665%u2665
likes & interests
About Me
I'd like to meet
AN Alien and SETH CLEARWATER!!! good damnit u might not b real but 2 me u r! <3

TAYLOR LAUNTER... WHAT GIRL DOESNT SERIOUSLY!?!?!?!
JAMES MARSDEN---- SCOTT SUMMERS FOR THOSE WHO ARE UN-EDUCATED!!!!!!!!
Activities
freak out over all freakin aminated shows...
Not even KIDDING! hear!
i mean i am addicted to
xmen evolution
avatar
wolvirene and the xmen
PHINEAS AND FERB!
!
!
!
!
i also LOVE sonny with a chance !!!!!!!!
thats show is SOOOOO funny !!!!!!
ohh i like wowp too...
Interests
Soccerr... Track
Favorite Music
All time low, Avril Lavigne, Chris D., All american rejects, 3oh!3, Seether, My chemical romance, Blue october, Boys like girls, David Archleta, Plain white t's, Good Charlotte, Green Day, Jamie Foxx, Infinites end, Nickleback, Matt Nathanson, Lost prohets, One Republic, Panic at the disco, Paramore, Shinedown, Three days grace, 3 doors down, The white tie affair, Secondhand Serenade, and honestly those new songs by mitchell musso. lol. Dave Matthews Band. and MUCh MuCh mUCH MORE!
Favorite TV Shows
AVATAR, What i like about you, full house[hilarious] and the sercret life of an american teenager, 10 things i hate about YOU!!!!, make it of break it! RUBY AND THE ROCKITS!!!!!!!!!!
Favorite Movies
TWILIGHT. The Notebook, Knowing. X-MEN ORIGIN!!!!!!!!!!!!!!!!!!!!!!!... A FREAKING AMAZING MOVIE!!!!!!!!!!!! if you haven't seen it ........ SUX for you and GET UP AND GO SEE IT!!!!!! AND CUTTING EDGE 333!
love him!!!!
umm... 27 dresses, August rush, in her shoes, MULAN!!!!!!!!!!!!!! favorite movie EVA!!!!!!!! since like pre k!
OHHH AND TROBLE IN TOKYO THE TEEN TITANS MOVIE THATS GOOD TOO!!!!!
Me and my little brother use to be obsessed with that show and ever since the marothon like a few weeks ago ive really gotin into it agian!
17 AGIAN!!!!!!!!!!!!!!!!!!!!!!!!...
i mean i AM SORRY but he is H.O.T HOT!!!!!
Favorite Books
TWILIGHT, NEW MOON, ECLIPSE, BREAKING DAWN, MIDNIGHT SUN, coming soon FULL MOON. Outsiders, the host, LEFT BEHIND. That summer, The truth about forever, and YES MOM GUYS ARE SOMETHING IT IS COMPLETLEY OKAY TO FREAK OUT OVER!, impulse, identical im going to be reading soon, dreamland, The memory keepser daughter, My sisters Keeper, Plain truth.
Favorite Quotes
Everybody wants too be happy, nobody wants the pain. But you cant have a RAINBOW without any RAIN.
I found myself smiling today for no reason.. then i relized i was thinking of you.
Death is simple... easy. Living is harder. -bella Cullen
DONT TELL ME THE SKY IS THE LIMIT WHEN THEIR ARE FOOTPRINTS ON THE MOON!!!
he is 90% the reason i get up in the morning and the other 10 % is i need to pee
DRINK COFFEE! do dumb things faster with more energy!
When life rains on your parade. SLIP N' SLIDE TIME!!!!
When life gives 100 reasons to cry, find 1000 reason to smile.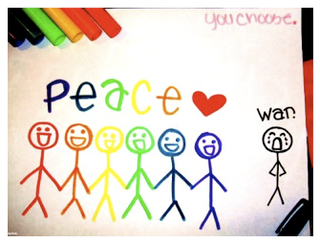 Favorite Heroes
info
Mu.Sick.Is.Lifee!!!

Female

United States

2009/04/10 17:31:05

2010/08/13 17:04:45

18

Single

Straight

Sagittarius

Expressing Myself

High School (Current)

No

No

Christian

Someday

White/Caucasian

Average
photos & videos