just started her first day of shcool.BTW-Me-Shion
likes & interests
About Me
All of the above is true about me but I'm going to do this exactly as it were Teen Gohan.So here goes.
BTW - The blogs and questions don't count or the answers!
Unless I put this
- Gohan
That'd be me pretending to be him.
My name is Gohan Son.I am 11 years old.I am half Saiyan half Earthling.
http://www.quizilla.com/quizz...
My Result:
You are Vegeta. You have pride, and lots of it. You would rather die than admit that someone is better than you. You love to fight and show off your abilities. You have no friends, but you somehow managed to pick up the hottest chick in your city. You don't like kids, and you despise anyone weaker than yourself. You like to talk about your history and your pride, and you don't handle change very well. You're the guy that everyone wants to beat up, but can't because you're the second strongest guy in the world. You run your mouth too much and it often gets you in trouble. People only help you because they're afraid of you and they're rather not get on your bad side. In short, you're a jerk with lots of muscles.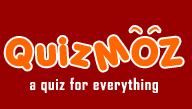 DONNA's Nyasha's Dragon Ball Z Quiz Score Report

Total number of questions: 8

Total number of correct answers: 8

Your QuizMoz Score: 100%

Average Score for this quiz: 87%

Number of people taken this quiz: 51

Maximum score for this quiz: 100%

More quizzes
><br>
I'd like to meet
King Kia
King Yemma
Gohan, my father's adoptive grandfather
Bardock
Activities
Training to become stronger so I can make my father proud and become stronger to protect the Earth from anyone who threatens it.
Interests
- Drawing
- Studying
- Reading
- Martial Arts
Favorite Music
Any kind
Favorite TV Shows
- Dragon Ball
- Dragon Ball Z
- Dragon Ball GT
Favorite Movies
All DragonBall, DragonBallZ, DragonBallGT movies
Favorite Books
Any kind as long as I like it
Favorite Heroes
Goku,
info
SuperSaiyan2TeenGohan

Female

Los Angeles, CA, US

2008/12/30 06:52:18

2009/09/19 20:08:29

17

Single

Straight

Leo

No

No

Christian

No thank you

Latino/Hispanic

Slim/Slender
photos & videos