ken
Where you can talk football 24 hrs a day...7 days a week!
likes & interests
About Me
Land Surveyor
My Political Views
I am a center-right moderate social libertarian
Right: 1.1, Libertarian: 2.27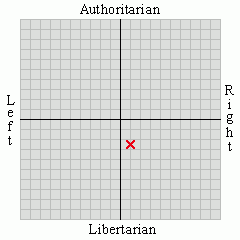 Political Spectrum Quiz
I'd like to meet
Everyone on SH, even those poor souls that hate me or have me blocked.

Note: I only add those people that I've met personally to my friends list. No offense meant, but if I haven't met you in person, please don't request that I add you.
Interests
Fishing,cooking on the grill,eating,listening to music
Favorite Quotes
Judge not,lest ye be judged.
Favorite Heroes
any and all the fine young men and women protecting me,my family and this country.
Areas of Interest
ken's activity, per category
info
ken

Male

Austin, TX, US

2008/06/13 20:57:57

1 day ago

(57) December 23, 1955

Married

Straight

Capricorn

High School Graduate

Other

Proud Parent

Moderate

White/Caucasian
photos & videos