What is bubbling in your head?
likes & interests
About Me
Thanks to my great friends Curious and MIZ for my Hippie Avatar!
_____________________________...
Why am I a Libertarian?
Moreso than Republicans or Democrats, Libertarians are a very diverse group of people who hold one thing dear above all else. Liberty.
Other than that one commonality, we can be quite different. We are not predominately liberal or conservative, Christian or atheist, young or old. We are not all pot smokers, as some would say, in fact, I would venture a wager that the majority are not.
Personally, I have conservative values, but do not feel the government can or should try to legislate morality. So while politically I am fiscally conservative, I lean towards being socially liberal in some respects. I am vehemently opposed to our government either attempting to legislate morality or trying to dictate our every move as if we were incapable of making our own decisions. I am Christian, but know many Libertarians who are not, some are agnostic, others are atheists. There are many Libertarians I know who are older, many who are young and a lot of us who are in between.
The one thing that has brought us together, this election year more than any other, is our deeply held belief that liberty is the most important issue facing us today. With liberty there is no need for large, intrusive governments, or the need to fund them. We should be free to help others as we see fit, and not forced to fund 'charities' we do not support.
In my mind, along with freedom comes responsibility. As long as when I exercise my liberties, I am not infringing upon those of another, no one else should have any say in the matter. I should be free to reap the benefits of my actions...and I should be responsible for them as well, suffering any consequences of foolish choices. Those consequences should be legitimate outcomes, however, not arbitrary dictates of the government.
This song pretty concisely sums up what I believe.
Way Out Here by Josh Thompson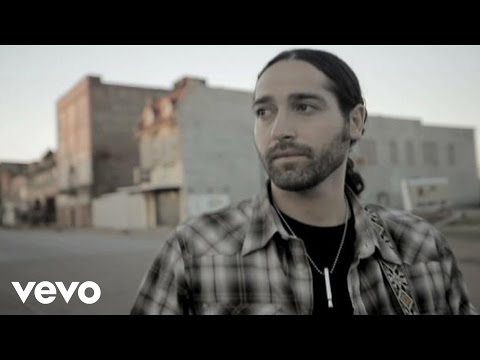 Favorite Music
Amazing Love - You Are My King by Candi Pearson
What's Up! by 4 Non Blondes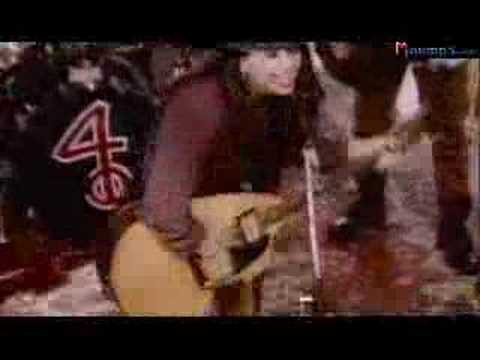 Bubbly by Colbie Caillat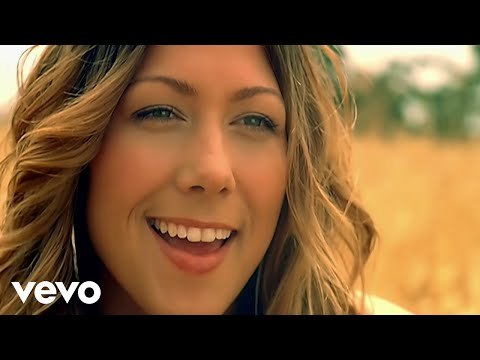 That;s Why I Pray by Big & Rich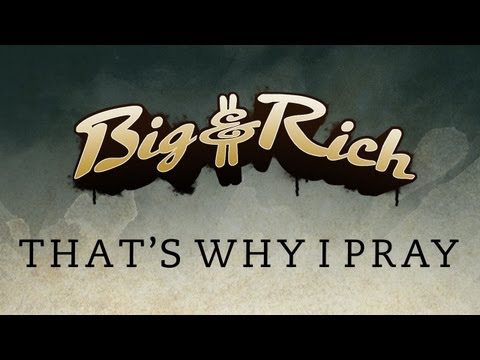 These Are My People by Rodney Atkins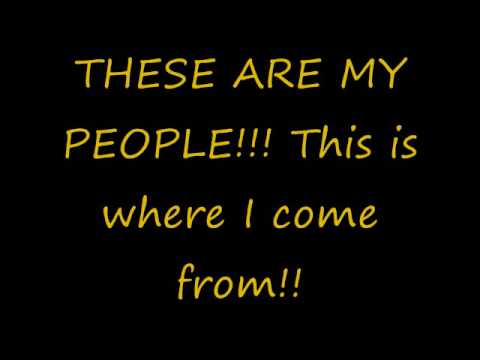 Favorite Books
I am a voracious reader, and will read most anything except romance. I read a lot of both fiction and non-fiction books and tend to go in streaks, reading the same type for a bit before changing up to another author or genre.
Favorite Quotes
Dreamer by Jessica Gotz
This video and song is dedicated to Ron Paul - so many people said (and still say) he can't win the 2012 elections but that doesn't mean that we should give up supporting him. If lots of people stand for something, it will come to pass.
If you are wondering why I care so much about him winning elections in a country that I don't come from - its because America has a massive effect on the entire world! Including little old New Zealand. I want the best for this world and Ron Paul is the best for America!
Vote Ron Paul 2012 America!
The photos are from ronpaul.com
Love Jessica Gotz xox
_____________________________...
A Reason, a Season, or a Lifetime
People come into your life for a reason, a season, or
a lifetime. When you figure out which one it is, you
will know what to do for each person.
When someone is in your life for a REASON . . . It is
usually to meet a need you have expressed. They have
come to assist you through a difficulty, to provide you
with guidance and support, to aid you physically,
emotionally, or spiritually. They may seem like a
godsend, and they are! They are there for the reason
you need them to be.
Then, without any wrong doing on your part, or at an
inconvenient time, this person will say or do something
to bring the relationship to an end.
Sometimes they die.
Sometimes they walk away.
Sometimes they act up and force you to take a stand.
What we must realize is that our need has been met, our
desire fulfilled, their work is done. The prayer you
sent up has been answered. And now it is time to move on.
When people come into your life for a SEASON . . .
Because your turn has come to share, grow, or learn.
They bring you an experience of peace, or make you laugh.
They may teach you something you have never done.
They usually give you an unbelievable amount
of joy. Believe it! It is real! But, only for a season.
LIFETIME relationships teach you lifetime lessons; things
you must build upon in order to have a solid emotional
foundation. Your job is to accept the lesson, love the
person, and put what you have learned to use in all
other relationships and areas of your life. It is said
that love is blind but friendship is clairvoyant.
Author Unknown
_____________________________...
The Wayseer's Manifesto
ATTENTION: All you rule-breakers, you misfits and troublemakers - all you free spirits and pioneers - all you visionaries and non-conformists ...
Everything that the establishment has told you is wrong with you
- is actually what's right with you.
You see things others don't. You are hardwired to change the world. Unlike 9 out of 10 people - your mind is irrepressible - and this threatens authority. You were born to be a revolutionary.
You can't stand rules because in your heart you know there's a better way.
You have strengths dangerous to the establishment - and it wants them eliminated, So your whole life you've been told your strengths were weaknesses - Now I'm telling you otherwise.
Your impulsivity is a gift - impulses are your key to the miraculous,
Your distractibility - is an artifact of your inspired creativity,
Your mood swings - reflect the natural pulse of life, they give you unstoppable energy when you're high and deep soulful insight when you're low,
Been diagnosed with a "disorder"? That's society's latest way to deny it's own illness by pointing the finger at you. Your addictive personality is just a symptom of your vast underused capacity for heroic, creative expression and spiritual connection. your utter lack of repression, your wide eyed idealism, your unmitigated open mind - didn't anyone ever tell you?! these are the traits shared by the greatest pioneers and visionaries and innovators, revolutionaries, procrastinators and drama queens, activists on the social scene, space cadets and mavericks, philosophers and derelicts, business suits flying fighter jets, football stars and sex addicts, celebrities with ADD, alcoholics who seek novelty, first responders - prophets and saints, mystics and change agents.
We are - all - the same - you know
'cuz we're all affected by the way -
We are - all - the same - you know
'cuz we're all attracted to the flame -
You know in your heart that there's a natural order to life,
something more sovereign than any man-made rules or laws could ever express.
This natural order is called "the Way."
The Way is the eternal substrate of the cosmos. It guides the very current of time and space. The Way is known by some as the Will of God, Divine Providence, the Holy Spirit, the implicate order, the Tao, reverse-entropy, life-force, but for now we'll simply call it "the Way." The Way is reflected in you as the source of your inspiration, the source of your passions, your wisdom, your enthusiasm, your intuition, your spiritual fire - love. The Way takes the chaos out of the Universe and breathes life into it by reflecting divine order. The Way, when experienced by the mind, is genius, when perceived through the eyes is beauty, when felt with the senses is grace, when allowed into the heart ... is love.
Most people cannot sense the Way directly. ... But then there are the Wayseers. The keepers of the flame. Wayseers have an unexplainable knack for just knowing the Way. They sense it in their very being. They can't tell you why or how they arrived at the right answer. They just know it in their core. They can't show their work. So don't ask. Their minds simply resonate with the Way. When the Way is present, so are they.
While others are blind to it, and society begs you to ignore it, "the Way" stirs you inside. Neurological repression blocks most people's awareness of the Way - censoring all thoughts and impulses from the unconscious is their prefrontal cortex - the gestapo of the brain - nothing which violates its socialized programming even gets through; but your mind is different. your mind has been cracked wide open to the Way - by some miraculous genetic trait, some psychotropic chemical or maybe even by the will of your very soul, your brain's reward pathways have been hijacked - dopamine employed to overthrow the fascist dictatorship of your prefrontal cortex - now your brain is free of repression, your mind free of censorship, your awareness exposed to the turbulent seas of the unconscious - through this open doorway divine light shines into your consciousness showing you the Way. This is what makes you a Wayseer.
90% of human civilization is populated with those who's brains are blocked to the Way. Their brains are hardwired to enforce the social programming indoctrinated since birth. Unlike you they cannot break out of this programming, because they have not yet experienced the necessary revolution of mind. These programmed people take social institutions and rules very seriously. Society is full of games programmed to keep peoples' minds occupied so they will not revolt. These games often cause sick fixations on peculiar protocols, power structures, taboos and domination - all subtle forms of human bondage - This distinct form of madness is not only tolerated by the masses but insisted upon. The programmed ones believe in rules so forcefully they become willing to destroy anyone who violates them.
Wayseers are the ones who call their bluff. Since Wayseer minds are free to reject social programming, Wayseers readily see social institutions for what they are - imaginary games. Wayseers comfort the disturbed and disturb the comfortable. Helping those who are lost in these games and refuse to help themselves is a calling of many Wayseers. Since Wayseers are the ones who keep contact with the original source of reality - they are able to disrupt societal conventions and even governments to realign humanity with the Way.
The Wayseers are an ancient lineage. A kind of priesthood - carriers of the flame - ones "in the know." There must always be Wayseers to reform the dizzying psychotic spinning gears of society - giant mindless hamster wheels obscuring the pure blue sky, keeping humanity shackled in a darkened cage - so Wayseers are called - to shed light on the madness of society - to continually resurrect the timeless transcendent Spirit of Truth -
Wayseers reveal this divine truth by devoting themselves to the birth of some creative or disruptive act expressed through art or philosophy, innovations to shake up industry, revolutions for democracy, coups that topple hypocrisy, movements of solidarity, changes that leave a legacy, rebellions against policy, spirit infused technology, moments of clarity, things that challenge barbarity, watersheds of sincerity, momentous drives for charity
We are - all - the same - you know
'cuz we're all affected by the way -
We are - all - the same - you know
'cuz we're all attracted to the flame -
This is your calling, Wayseer.
You've found your tribe.
Welcome home.
by Garret John LoPorto
http://wayseermanifesto.com/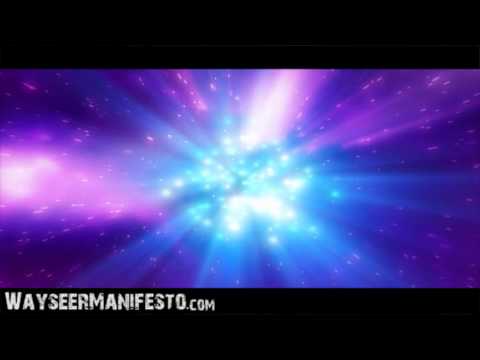 Favorite Heroes
Jesus
Dad
Mom
My Husband
Patriots who are willing to fight -and die- for freedom.
Areas of Interest
Bozette's activity, per category
info
Bozette

Female

MI, US

2010/08/03 21:05:31

2013/11/03 19:09:11

Widowed

Straight

Libra

Discovering Opinions

Christian

Libertarian

White/Caucasian

Slim/Slender

5 feet 3 inches
photos & videos