Too much stuff, too little time .....!!!
likes & interests
About Me
I am more cooperative than competitive, and more logical than emotional.

I really like all the nice and open minded people, because I think I've learned so much from both, people in real life and people in internet.

To all the cool people out there, feel free to add me, ask me, leave a comment.

You are welcome!
Activities
Full time mechanical engineer, and pursuing masters degree in industrial engineering.

I have an obsession with chess and reading interesting books.
Interests
Drawing, designing, problem solving, etc.
http://en.wikipedia.org/wiki/...
My Political Views
Left: 3.66, Authoritarian: 3.59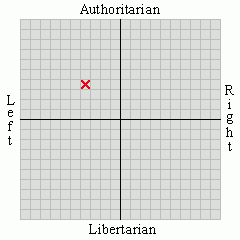 Political Spectrum Quiz
My Foreign Policy Views
Score: 2.29

Political Spectrum Quiz
My Culture War Stance
Score: 0.39

Political Spectrum Quiz
Favorite Music
all the good and meaningful songs.
Favorite TV Shows
no time to waste on TV
Favorite Movies
too many to mention
Favorite Books
Industrial engineering, psychology, sociology, politics, problem solving techniques, management, and languages.
Favorite Quotes
If you fail to Plan, you plan to fail.
Favorite Heroes
too many to mention
Areas of Interest
Haytham's activity, per category
info
Haytham

Male

Egypt

2010/04/10 21:04:41

2012/12/02 23:31:08

28

Engaged

Straight

Gemini

Discovering Opinions

College Graduate

Full-Time

Management

No

No

Muslim

Someday

Moderate

Middle Eastern

Average

6 feet 0 inches
photos & videos