Abby
has nick jonas' pick!!!!!!
likes & interests
About Me
Hey I'm just a cool kid having fun answering and asking questions!!! I'll answer your questions and hopefully you'll answer mine. Let's chat!!! I don't bite! HAHA.
http://www.rollingstone.com/v...
I'd like to meet
The Jonas Brothers, Paul McCartney, Miley Cyrus, Daniel Radcliffe, Rupert Grint, Emma Watson, John Krasinski, George Clooney, Billy Ray Cyrus, Cody Linley and People like me and people who are nice.(like me!)

Activities
Baton. Violin, hockey, and guitar,supporting my Jonas Brothers, writing songs, drawing and playing wiffel ball. Sweet!!!

Hey if you LOVE the Jonas Brothers as MUCH as I do then you should definetely visit these sites!!!:
www.jonasbrothers.com
www.stripped.com
www.myspace.com/jonasbrothers
www.disneychanel.com(go to jonas brothers section!)
www.radiodisney.com(request for your favorite jonas brothers songs!)
www.jonasbrothersfanclub.com
www.breakfastbreaks.com(create a video and enter for you chance to be in a commercial with the Jonas Brothers!!!)
ALSO if you LOVE the Jonas Brothers call them and leave them a message
at 818-748-8887
Interests
I LIVE FOR AND LOVE the Jonas Brothers!!!! All the way man!!!!! I'm also interested in learning new things, about the Jonas Bhttp://www.freshwunder.com/h... HAHA and other stuff too!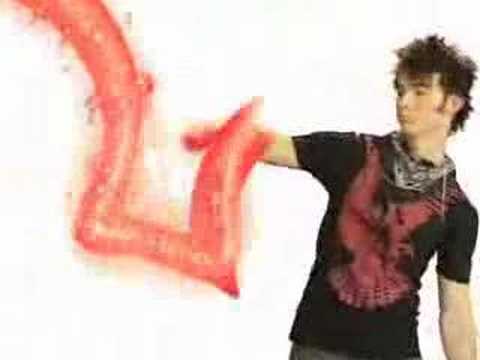 Favorite Music
The Jonas Brothers, Plain White T's, Fall Out Boy, Avrile Lavigne, Miley Cyrus, Billy Gillman, Maroon 5, Green Day, Linkin Park, thr Zutons, Paramore, Aly & AJ, Selena Gomez, Chris Brown, Jordan Sparks, Apocolyptica, Led Zepplin, Zac Efron, Bee Gees, The Beatles, Boys Like Girls, Johnny Cash, John Mayer and sooo many more!
>>>>>>>>... href="http:www.profilepl... target="_blank" rel="nofollow">&... src="http:www.profilepla... title="bee gees beatles boys girls johnny cash john mayer sooo" height="34" width="138" orig_size="138x34" alt="bee gees beatles boys girls johnny cash john mayer sooo" border="0"><A href="http:www.profilepl... target="_blank" rel="nofollow">&... src="http:www.profilepla... title="bee gees beatles boys girls johnny cash john mayer sooo" height="34" width="169" orig_size="169x34" alt="bee gees beatles boys girls johnny cash john mayer sooo" border="0"><A href="http:www.profilepl... target="_blank" rel="nofollow">&... src="http:www.profilepla...mc... title="bee gees beatles boys girls johnny cash john mayer sooo" height="34" width="130" orig_size="130x34" alt="bee gees beatles boys girls johnny cash john mayer sooo" border="0">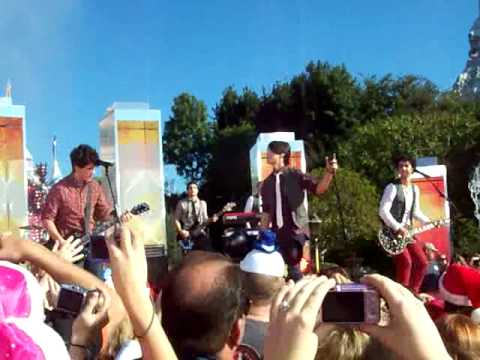 Favorite TV Shows
LOST, The Office, Gossip Girl, Hannah Montana, Drake and josh, the simpsons, Friends, Greek, Sweet 16, The Hills, Keeping up with the Kardashians, Life with Derekl, spongebob and soon to be J.O.N.A.S.!
Favorite Movies
Disturbia, Narnia, Toy Story, Aladdin, Jungle Book, Dumb and Dumber, Minute Men, Little Miss Sunshine, HSM 1 and 2, Leatherheads, Camp Rock, The Natural, Four Feathers, Transformers, Jonas Brothers: The 3D Concert Experience and... IDK?!
Get this widget!
Favorite Books
Harry Potter, of mice and men, the catcher in the rye, Prep, To Kill A Mocking Bird, too many to list!
Favorite Quotes
"My name's Moofasa I'm the king of the land, come smack you with the back of my hand."-Kevin Jonas
"My name is DJ DANGER"-Joe Jonas
"I appreciate joe for wearing purple pants. Not too many people can do that."-Nick Jonas
Nick:
"I crush on girls who are kinda' quiet, too."
"When I was eight, I had a snow day. Both of my best friends were off from school and we played this game where we lived in an imaginary life (called snow Mountain). I think I got frostbite, but it's all good."
"My hair actually used to be straight. When I turned 12, my hair got curly. It was the weirdest thing in the world. It's always been kind of long. When it gets really long I want to cut it all off. My mom, dad and manager are always like "You have to keep your long hair."
"I wouldn't date a girl with a bad attitude. I'm "Mr. Positive."
"I once ate a two-pound steak all by myself!"
"It's not that I don't like to talk, it's just that I have nothing to say."
"Sometimes my fans will be like, 'Sign my shoe!' and they put their feet up."
"My biggest pet peeve is when people pretend to be me [on MySpace]. It's just like, annoying when they message people as me because you never know what they're going to write or say."
"My brothers and I listen to hip-hop and drink Red Bull to get pumped up."
"My pick up line is, "Slow down, sugar, because I'm a diabetic"!
"I love earlobes! No, I'm kidding. I would have to say if a girl has beautiful eyes, I'm going to be interested."
Joe:
"The president likes my shoes. His wife was talking, and he leans over and goes, "I like them shoes, Joe. I gotta get me a pair."
"One of my favorite pick-up lines is, "You're like my library card 'cause I'm checkin' you out!"
"I asked Tim McGraw if I could marry his wife. He said no."
"In kindergarten, I didn't know what to say to the girl I liked, so I blurted out, "I like your red marker.' It was dumb."
"I love buying new shoes and I love buying socks!"
"Have you ever googled google, then googled again?"
"I wish I could shoot bacon out of my eyes."
"I love Christmas because all you need is hot cider, snow and a girl to throw snowballs at."
"I had an imaginary friend. His name was Joe, and he'd always get me in trouble."
"One thing nobody knows about me is that three of my fingers are edible, but I can't tell you which fingers."
"I would be orange, white, black, clear, dotted red"
"I can balance things pretty well. I once balanced a tricycle on my foot."
"Hey guys, I'm Enrique Iglesias."
"Awkward!"
Kevin:
"Hold on, Joe. Let everyone get their cameras and stuff, since you know this is going on YouTube."
"I like...boots!"
"My favorite ice cream is rocky road because chocolate and marshmallows are my favorite. I would add cookie dough to it and a little bit of hot syrup."
"When I'm around the girl I like, I sweat."
"I watched Gilligan's Island and Jurassic Park on the same day. And that night, I had a dream about a T-Rex eating Gilligan. I must've eaten bad food or something."
"You wouldn't know it by looking, but I had no teeth in first grade."
"It used to bug me when a girl wore pajamas to school every day."
"I was dating this girl and, oh my God, it was the worst. I kissed her and she had a hairy lip! I didn't say anything to her, but it was like, just go wax or something. It was terrible!"
"I have a lot of unopened Star Wars figures in my attic."
"I loved being the oldest because I bossed my brothers around!"
Favorite Heroes
Hello Beautiful,
It's 7:05,here in Australia so please Hold on while i explain to you what happens When You Look Me In The Eyes. In Year 300 you would be What I Go To School For and i'd always say Nick J Is Off The Chain because That's Just The Way We Roll. Now i'd Appreciate it if you Dont Tell Anyone but i have this Crazy Kinda Crush On You. You Just Don't Know It. I wish i could switch places with Mandy for just 6 Minutes because i know we would be Inseperable, and then i could just Move On like the Games we play in Hollywood. But deep down im Still In Love With You. I dont wanna be Just Friends. I know i may be the Underdog in this situation but I Am What I Am! I've been sending out an S.O.S hoping u would help out some Poor Unfortunate Soul because I Wan'na Be Like You. Now i know we're talking about the Kids Of The Future and it seems like it just may be Eternity before "Oh Nicholas, Please Be Mine" but we can always take it One Day At A Time. Now its Time For Me To Fly so Goodnight and Goodbye! put this on your page of u love the JB!
info
Abby

United States

2008/03/02 20:32:03

2012/11/02 06:23:29

20

Single

Taurus

Friendship

No

No

No thank you

5 feet 5 inches
photos & videos