likes & interests
About Me
My Political Views
I am a right social moderate
Right: 3.06, Authoritarian: 0.53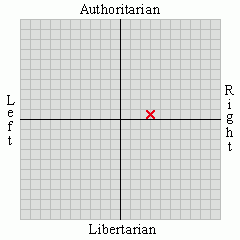 Political Spectrum Quiz
I'd like to meet
Dustin Kensrue, Vitor Belfort, Ben Stein, Konrad Lorenz, Bill Murray, Dean Koontz, Socrates, Steven J. Buri, Nikola Tesla, Khalil Gibran,
Activities
See Interests and imagine what activities would accompany those interests and then some
Interests
Music, Philosophy, Preserving and Refining Principles, Nature, Birds, Combat Sports, Travel, Bullet Trajectory Manipulation, Antiquities (especially books, I am a collector), Thrifting, Keeping an absolute distance from all the typical bullshit society staples themselves to e.g. Reality TV, Facebook, motorcycles, "The Hype", etc.
Favorite Music
THRICE. Hybrid, Sevendust, The Roots, DJ Shadow, DJ Krush, Chris Cornell, Joanna Newsom, Mutemath, Cee Lo (old), O'Brother, Little Dragon, Bill Withers, Chicago, Angelo Badalamenti, Brand New, Pelican, Squarepusher, Prefuse 73, Poison the Well (old), Norma Jean, Mudvayne, The Inkspots, iLLectric Resolve System, Massive Attack, Gruvis Malt
Favorite TV Shows
I abhor most cable television. Some shows that I like include: Delocated, ATHF, Check it Out with Dr. Steve Bruhle,
Favorite Movies
Tombstone, Anything with Bill Murray.
Favorite Books
King Solomon's Ring by Konrad Lorenz,
SILENCE, Lectures and Writings by John Cage (Best Modern book on Music written in 1939)
Scientific Facts In The BIBLE by Ray Comfort
When We Have Faces by C.S. Lewis,
The Politically Incorrect Guide to American History by Thomas E. Woods, Jr.
From the Corner of His Eye by Dean Koontz,
The Prophet by Khalil Gibran,
Breathless by Dean Koontz
The Book of Five Rings by Miyamoto Musashi
okay, there's just too many to list
Favorite Quotes
Wisdom is the principal thing;
Therefore get wisdom.
And in all your getting, get understanding. -- Proverbs 4:7

Faith is the bird that feels the light and sings while the dawn is still dark.

"Even on your best day you are not as smart as me on my worst.... while I'm sleeping. -- Judge Judith Sheindlin

"Faith is a knowledge within the heart, beyond the reach of proof." -- Khalil Gibran

"The life unexamined is not worth living." -- Socrates

"Truth in science can be defined as the working hypothesis best suited to open the way to the next better one." -- Konrad Lorenz

"You don't have a soul. You are a soul. You have a body." -- C.S. Lewis
Favorite Heroes
The Most High, Our Creator A.K.A. GOD. Jesus. Miyamoto Musashi. Job. Moses. Socrates. Martin Luther. George Washington. Every American who fought in a war. Vitor Belfort.
Areas of Interest
ģhøṡτ øώl's activity, per category
info
ģhøṡτ øώl

Male

Charleston, SC, US

2012/05/24 14:48:28

2012/09/07 12:18:00

33

Engaged

Straight

Libra

Discovering Opinions

Some College

Full-Time

Arts and Entertainment

$25k - $50k

No

No

Other

No thank you

Other

Other

Average

5 feet 11 inches
photos & videos