likes & interests
About Me
*~N ε ℛ Ⅴ ø υ ṧ ₩ я ℯ ¢ Ḳ ~*
~~
Hi-ya! :D welcome to my page! ^J^ I'm verry shy, From California, I don't drink. I don't smoke. I don't do drugs. I'm a virgin. I'm in high school and I will not lose my self-respect just to "fit in". I hve a good sense of humor, a fangirl of many things :D i love to draw i don't draw to impress i do it for the fun of it (:, I'm different, STRAiGHT epic, i can be a vitious person, i'm not afraid to cry in public, girl gamer :3, i'm a music junkie! ;D i can speak spanglish (which is a combination on english & spanish)
i'm a scaredy cat D: honest, weird, cool,random, epic, child @ heart, disney movie junkie (:
~~
~~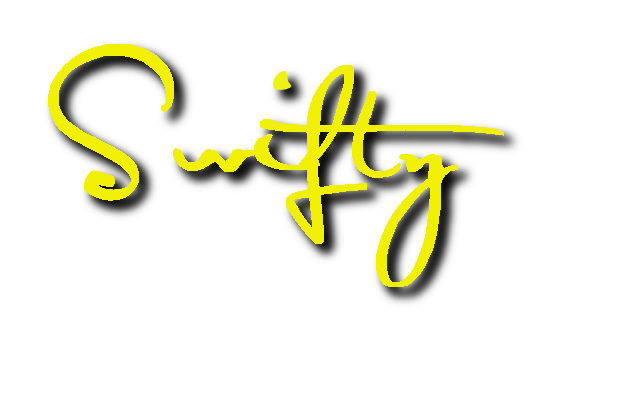 ~~
COUPLES I SHIP
♥NaruHina♥
♥RoyRiza (Royai) ♥
♥Pucca&Garu;♥
♥Belarus & Lithuania♥
♥TK & Kari♥
♥Ayu & Kaji♥
♥Mitchie & Shane♥
♥Jake & Rose ♥
♥Austria & Hungary ♥
♥ Sailor Moon & Tuxedo Mask
♥ Dark & Risa ♥
I'd like to meet
Any of my favorite singers, or bands or voice actors,
Activities
Drawing
Texting
Chating
Fighting evil fame monsters
Slaying vampires
Watching anime
Being a ninja
Writing poetry
Playing on my DSi
Listening to music
Baking
Fangirling
Interests
Music
Drawing
Traveling
Poem writing
Hunting fame monsters & vampires
Anime
Ninja training
Video games
Favorite Music
Aaron Kelly
Adele
The All-American Rejects
Aly & Aj
Avril Lavigne
Boys Like Girls
Casting Crowns
Cascada
Chris Rice
Christina Grimme
Christina Perri
Cody Simpson
Colbie Caillat
Coldplay
Creed
Daughtry
David Archuleta
Demi Lovato
Evanesence
Every Avenue
Everyday Sunday
Fireflight
Green Day
Hey Monday
Jesse McCartney
Jojo
Jonas Brothers
Justin Bieber
Kelly Clarkson
Kris Allen
La Oreja De Van Gogh
Lifehouse
Linkin Park
Michael Bublé
Michael Jackson
OneRepublic
Owl City
Pearl Jam
Plain White T's
Rascal Flatts
Selena Quintanilla
Taylor Swift
3 Doors Down
Jordin Sparks
The Goo Goo Dolls
Favorite TV Shows
Naruto/Naruto Shippuden
Shinzo
Pokemon
Digimon
Mew Mew Power
Yu-Gi-Oh!
Chi's Sweet Home/Chi's New Address
Hi Hi Puffy Ami Yumi
Xiaolin Showdown
Hamtaro
Fruits Basket
Sailor Moon
Mon Colle Knights
Ultra Maniac
Hetalia
Fullmetal Alchemist/Fullmetal Alchemist: Brotherhood
Black Butler
K-on!
Neko Ramen
D.N.Angel
~~
American Idol
America's Funniest Home Videos
X-Factor
Man V. Food
Family Matters
The Fresh Prince Of Bel-Air
Favorite Movies
Aquamarine
Pokeon The Movie 2000
Oliver & Company
Digimon The Movie
Because Of Winn Dixie
Napoleon Dynamite
Dennis The Menace
Tangled
The Last Song
The Karate Kid
True Confessions Of A True Hollywood Starlet
Camp Rock
Camp Rock 2: The Final Jam
RV
Sailor Moon S
Never Say Never
The Princess & The Frog
The Aristrocats
Lady & The Tramp
Despicable Me
The Nightmare Before Christmas
Up
Coraline
Paint It White
Mulan
Hocus Pocus
Horton Hears A Who
Finding Nemo
Frankenweenie (1980 version)
Corpse Bride
Kiki's Delivering Service
Spirited Away
Toy Story
Cinerella
Now You See It
Minute Men
Beauty & The Beast
The Incredibles
Cars
Cat's Don't Dance
Steamboat Willie
Favorite Books
Justin Bieber : First Step 2 Forever
Island Of The Blue Dolphins
Because Of Winn Dixie
If God Were The Sun
The bible
Esperanza Rising
To Kill A Mockingbird
Favorite Quotes
"It´s amazing what you can hide, just by putting on a smile" - Demi Lovato "Believe In Me"
~~
Life WILL knock youu down but you CAN choose to get back up again!- Jackie Chan
~~
"Music is the universal language. No matter what country we are born in or the colour of our skin. Brings us all together." - Justin Bieber
~~
"Never Say Never" -Justin Bieber
~~
"Hope Faith Pray" -Me
~~
"Spread the bieber fever like butter on toast" -Me
~~
"You know my friend karma you meet her before shes a bitch" -Me
~~
"I'd rather make cookies than babies"-Me
~~
I don't care if I am the Richest person on the block I just want happiness"-Me
~~
"Life is not about waiting for the storm to pass, its about learning how to dance in the rain". -Taylor Swift
~~
"My flaws make me who i am & i can't control that". -Me
~~
"Keep calm & fangirl on" -Me
~~
"It's your choice to stay on the ground or get back up". -Me
~~
"I'd rather loose my mind than my virginity"-Me
~~
"Open your eyes not your legs"-Me
~~
There is never a wrong time to do the right thing.
-H. Jackson Brown, Jr.
~~
~~
~~
~~
~~
"Forgive me Sasuke… Again, next time." (「許せサスケ…また今度だ」, "Yuruse Sasuke… Mata kondo da.")- Itachi Uchiha♥ ^/_\^
~~
~~
~~
"I'd rather feel butterflies on my stomach than a baby kicking." -Me
~~
~~
Areas of Interest
Sachikø-the-shy-kunoichi's activity, per category
info
Sachikø-the-shy-kunoichi

Female

United States

2011/05/22 05:56:17

4 hours ago

April 27

In a relationship

Straight

Taurus

Expressing Myself

High School Graduate

No

No

Christian

No thank you

Other

Latino/Hispanic

Average

5 feet 0 inches
photos & videos