WND interviews Sheriff Joe about the Cold-Case Posse and Obama's Birth Certificate
An interview conducted by WND.com with Sheriff Joe after his Cold-Case Posse press conference on March 1, 2012, detailing an investigation into the released President Obama birth certificate. His team concluded it was a forgery.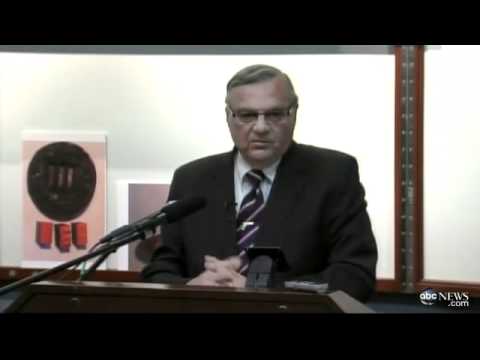 After a six month investigation, Sheriff Joe Arpaio's Cold Case Posse, has concluded that both Obama's long form Birth Certifficate and his Selective Service Registration Card were forged. Though not mentioned in this video, Arpaio also said that the Records of Immigration and Naturalization Service cards filled out by airplane passengers arriving on international flights originating outside the United States in the month of August 1961, examined at the National Archives in Washington, D.C., are missing records for the week of President Obama's birth, including the dates Aug. 1, 1961 through Aug. 7, 1961. That is the only week missing out of the entire 1961 year records.
Read More: http://www.wnd.com/2012/03/sheriff-joes-posse-prob...
Add a comment above