Will Rupert Murdoch and Fox lose their broadcasting license?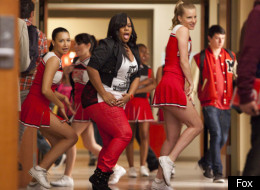 An ethics watchdog group is calling on the
FCC to revoke Fox's broadcasting licenses in the wake of the bombshell
phone hacking report released on Tuesday.
The Guardian reports
that Citizens for Responsibility and Ethics (Crew) has written to FCC
chairman Julius Genachowski asking that he withdraw Rupert Murdoch's
licenses on the grounds of character. The news comes one day after
Parliament came to a damning verdict about Murdoch's handling of the long-running phone hacking scandal at News Corp.
On Tuesday, the Culture, Media and Sport committee concluded that he
was "not a fit person" to run a major international company, and that he
"turned a blind eye and exhibited willful blindness to what was going
on in his companies and publications."
Crew director Melanie Sloane argued that the report had major
implications for American regulators. "If they are not passing the
character standard under British law, it seems to me that they are not
going to meet the character standard in America," she told the Guardian.
Current FCC regulations require that media owners must have good
"character" and serve the "public interest."
Read More: http://www.huffingtonpost.com/2012/05/02/fox-broad...
Add a comment above
More polls by Assassin~ Badass Buzz Guru