Why is the liberal media ignoring the Hollywood child rape scandals?
Hollywood loves to sexualize children.
When the Roman Catholic church had it's child rape scandals we heard about every detail constantly for years. With good reason, they should have been reported. It was a shameful chapter in the history of the church that I love. Shame on the pedophile priests, they deserve life in prison and eternal damnation in the next life.
When Penn State football coach Jerry Sandusky was caught raping boys we heard about it in detail for weeks. With good reason. Jerry Sandusky (if guilty) deserves life in prison and eternal damnation in the next life.
But when a Hollywood scum bag is involved in child rape, we don't hear anything from the liberal media except a defense of the child rapist. Take for example Hollywood director Roman Polanski who was CONVICTED of drugging and anally raping a 13 year old girl as she cried and begged him to stop. Roman Polanski was 43 at the time. He fled the USA to avoid being placed in prison and has lived his life in freedom and wealth and still making movies to this day. What was the response from the liberal media? They defended him!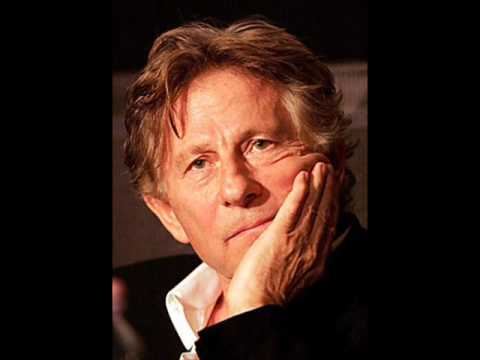 Now we have an enormous Hollywood child rape scandal and what is the liberal media doing? Ignoring it:
"If a spate of recent allegations proves true, Hollywood may have a hideous epidemic on its hands. The past two weeks have brought three separate reports of alleged child sexual abuse in the entertainment industry.
Martin Weiss, a 47-year-old Hollywood manager who represented child actors, was charged in Los Angeles on Dec. 1 with sexually abusing a former client. His accuser, who was under 12 years old during the time of the alleged abuse, reported to authorities that Weiss told him "what they were doing was common practice in the entertainment industry." Weiss has pleaded not guilty.
On Nov. 21, Fernando Rivas, 59, an award-winning composer for "Sesame Street," was arraigned on charges of coercing a child "to engage in sexually explicit conduct" in South Carolina. The Juilliard-trained composer was also charged with production and distribution of child pornography.
Registered sex offender Jason James Murphy, 35, worked as a casting agent in Hollywood for years before his past kidnapping and sexual abuse of a boy was revealed by the Los Angeles Times on Nov. 17. Murphy's credits include placing young actors in kid-friendly fare like "Bad News Bears," "The School of Rock," "Cheaper by the Dozen 2" and the forthcoming "Three Stooges.

Corey Feldman [made] eye-opening remarks in August to ABC's "Primetime Nightline" that "the No. 1 problem in Hollywood was and is and always will be pedophilia. That's the biggest problem for children in this industry … It's the big secret."
Alison Arngrim, the veteran Hollywood actress best known for her role decades ago as Nellie on "Little House on the Prairie," has said, "This (the abuse of children) has been going on for a very long time.
"If a child actor is being sexually abused by someone on the show, is the family, agents or managers – the people who are getting money out of this – going to say, 'OK, let's press charges'? No, because it's going to bring the whole show to a grinding halt, and stop all the checks," says Arngrim. "So, the pressure is there not to say anything."
Why is the liberal media ignoring the Hollywood child rape scandals?
Read More: http://hotair.com/archives/2011/12/12/nyt-silent-o...