Why Aurora's Strict Gun Laws Didn't Prevent Shooting?
"Some people seem to think guns are to blame for these murders. Not only did Holmes reportedly gas his victims, but his apartment is completely rigged with explosives. Now tell me, did his guns set up explosives and throw tear gas at his victims, too - or did he?"
"Mass shootings can be stopped. People need to arm themselves with the facts (and with weapons). If one law-abiding person in the theater had been carrying a gun, lives could have been saved."
http://cnsnews.com/blog/ron-meyer/auroras-strict-gun-laws-did...

A fwd article: -jt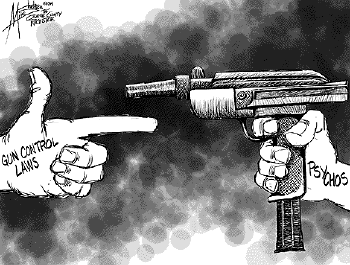 Add a comment above