Who is the Tea Party- see for yourself (video)!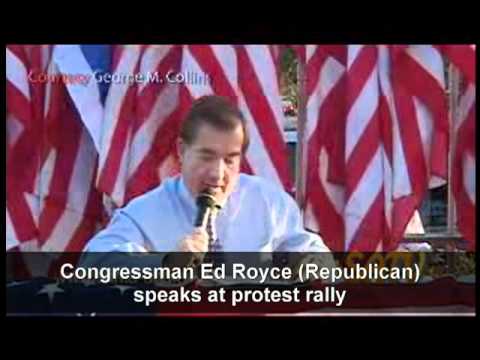 Any tolerant media coverage of the Tea Party is disproportionate to its cause. This is who they are.


I'm not sure if Chris Rock has seen this video, but I am beginning to think he is wrong about the Tea Party.
In February, a Muslim relief organization in California hosted a dinner to raise money for a few good causes: women's shelters, and relief towards homelessness and hunger. Being a Muslim organization, there were many Muslims in attendance. Naturally, The Tea Party came to protest what they perceived to be illicit Muslim activity in their country.
I was unaware groups of blonde white people were capable of spewing such vitriol. I was also unaware how effective the Koch Brothers disinformation campaign has been. A seemingly grassroots movement framed within constructionism and funded by a privately held, billion-dollar energy company sounds like an Orwell-conjured nightmare. In real-life it has a rather innocuous title: The Tea Party. It could be
the name of a children's book.
The Muslims attending the event were there to support community initiatives. They were booed, had American flags waved in their faces (despite being American citizens), were accused of raping their children, were told Mohammed was a fag, and
were ordered to go home.
Nothing about this video suggests we're in the throes of a movement about to peter out, as Chris Rock optimistically stated to Esquire this month. It seems the cancer has metastasized and may alter our country permanently, not unlike
Thatcherism and England.
http://www.deathandtaxesmag.com/58002/if-there-is-one-video-t...