While American Airlines and US Airways Still Have to Convince the FTC That Their Proposed Merger Doesn't Create a Monopoly, Do You Think It's a Good Idea?
American Airlines and US Airways still have to convince the Federal Trade Commission that their proposed merger doesn't create a monopoly, but company officials and industry observers seem confident it will go through.
So, if you're a frequent flyer on one, the other, or both, how will this affect you? Well, first of all, even the airlines themselves acknowledge the full merger process will take at least 18 months. So if you're worried about your frequent flyer miles, you have a year and a half to burn through them. In fact, while the two airlines are in the process of smushing themselves into one, you may well be able to use each airline's miles on the other. That's what Continental and United did when they merged.
All in all, travel experts say miles-holders usually "fare" fine in these situations -- pardon the pun. But there are upsides and downsides to everything. Click on the link below for some of the main ones.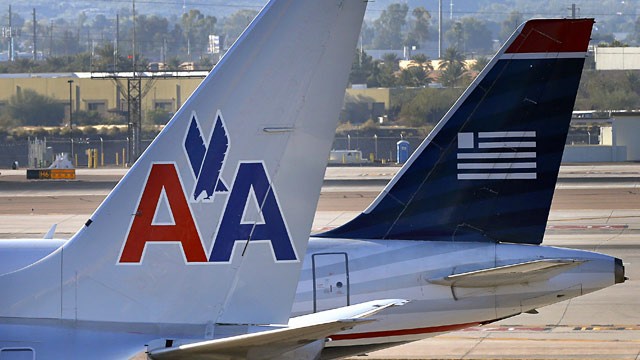 Read More: http://abcnews.go.com/Business/pros-cons-american-...
Add a comment above