What would happen if Iran Got the Bomb?
BOMB BOMB BOMB BOMB BOMB IRAN...




What Will Happen When Iran Gets The Bomb?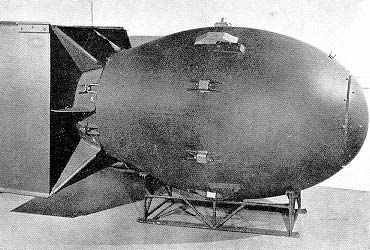 Will Israel and the West have to deal with Iran having the bomb like we have to do with India and Pakistan? What could Israel do once Iran got the bomb? What could America do? Even if we allow Israel to drop the bomb on Iran, won't that just make Iran want to get the bomb all that quicker? Once Iran has a bomb every terrorist regime will want one, like it's the latest toy.
Would it just be better if we turned the entire middle east into one big glass lake? It sounds so harsh i know. Kind of like throwing the baby out with the bath water but what choice do we have?
What about all the fallout and the problem of getting oil access after the bomb has been dropped? Do we just send in remotely controlled giant oil sucking machines?
Would gas prices go up at the pump and be radio active at the same time?
Could this be looked at in a positive way? Kind of like a fresh new start for the middle east. Sort of a do over. Not many people get to do that! See? It can be a positive!
Your Thoughts--
Add a comment above