What we can do to prevent Teen Pregnancy? & Tips for Parents
The United States has the highest teen pregnancy in the Western World. To make matters worse we have these teen celebrities that our kids look up to getting pregnant.
As we all know, celebrities are role models that influence our society, specially our vulnerable youth, whether they like or not, whether they intend to or not.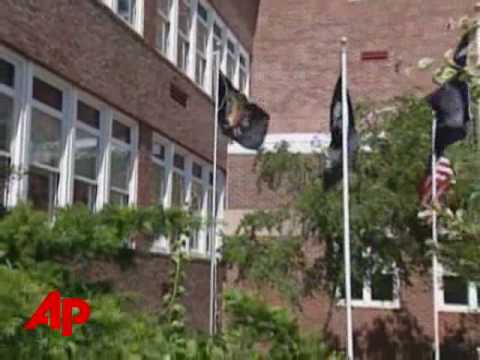 Studies have found that teens that have a good relationship with their parents are less likely to experience a pregnancy. If you have not yet discussed the subjects of sexuality and pregnancy with your teen, now is the time to do so, especially if they are females
Make sure your teen understands that they can come to you and you will love and support them no matter what
Let's be proactive. Let's take a stand and not cross our fingers and hope that something like this doesn't happen to our family. Let's do whatever it takes to prevent this from happening to one of our children. I know it is not easy, and it could feel very awkward to sit down and discuss sex and pregnancy with our children, but they need desperately that we do so.
Now-a-days it might take a lot more conversation than that, and there are more risks to discuss besides an unexpected pregnancy, such as, sexually transmitted diseases (STD's) and HIV, but once you've done, it will be all worth it. Don't hesitate to talk to your kids about sex, pregnancy, STD's, HIV, and other possible risks. They need you to do so today.
We parents can help prevent teenage pregnancy through open communication and by providing guidance to our children about sexuality, and the risks and responsibilities of intimate relationships and pregnancy.
The only possible way to avoid teenage pregnancy is by awareness and communication. Be approachable and build your relationships on trust. Enlighten your children about the use of birth control methods and provide adequate sex education. Ignorance is not always bliss

.






Awareness




Having safe sex by taking precautions is the best way to prevent unwanted early pregnancies. Parents should educate teenagers about various contraceptionmethods. You are not encouraging your children to have sex by informing them about birth controls and sex. So be prompt and communicate.



Abstinence




Abstinence from sex before marriage can prevent the teenage pregnancy at large. Parents should not depend solely on schools to educate children about sex education. The forbidden fruit is often the sweetest but its consequences can be dangerous. Early sexual intercourse increases the risks of sexually transformed diseases including HIV- AIDS. Self-discipline is always better then regret.





According to the American Academy of Child & Adolescent Psychiatry, Babies born in the U.S. to teenage mothers are at risk for long-term problems in many major areas of life, including school failure, poverty, and physical or mental illness. Newborns of teen mothers tend to have a lower birth weight


Add a comment above
More polls by ☥☽✪☾DAW ☽✪☾