What the heck is Agenda 21? And does it affect me?
It has been going on for many, many years!
Agenda 21 is an action plan of the United Nations (UN) related to sustainable development and was an outcome of the United Nations Conference on Environment and Development (UNCED)
Sustainable development is the United Nations' Agenda 21 program, which calls for the government to curtail your freedom to travel as you please, own a gas-powered car, live in suburban or rural areas, determine the number of children you may have, determine the "rates of harvest" of farms and fisheries, eliminate your private property rights through eminent domain, and increase the price on goods and services through artificial shortages and new consumer taxes.
Agenda 21 is really not an "environmental management policy" which is local in nature, but rather it is a plan to impose a centrally planned global government - one which will be overseen by the United Nations. Under Agenda 21 all of the central government and local authority signatories will be mandated to strictly adhere to and conform to a common prescribed standard for living. They will decide what resources you can and cannot use. It is Socialist and Tyrannical global rule.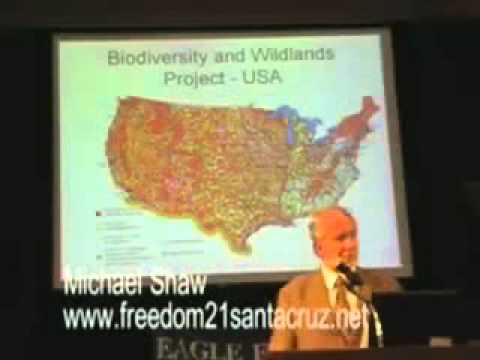 Sustainable?
Smart Growth?
Green Management?
You've heard the buzz words.
Sound good?
It's not.
It's evil.
Very evil.
Read More: http://www.youtube.com/watch?v=TzEEgtOFFlM
Add a comment above