What Does the NSA Know About SodaHeads?
brtndr
4/9/2011
Are you like me, and question the purpose of SodaHeads "business concept", of having a "consolidated" centralized, message boards, voting polls on a social networking site? One that includes a very large range of different topics, from questions as trivial as, "Do you do your Own Laundry?", to some of the more relevant and important questions like, "Where were you on 9/11?" Is it just about making money by carving out your own niche in the social networking market, or could there be a darker and more threatening purpose?
Maybe, the following article below might help answer my SodaHead question for the day?
The Allegation

In early August of 2009, "A lawsuit was filed in federal court alleging that a group of well-know websites, including those owned by Disney, Warner Bros. Records, and Demand Media, broke the law by secretly tracking web movements of their users, including children.
The suit alleges that Clearspring Technologies, a software company that creates widgets and also offers a way to serve ads via widgets, is at the center of the wrongdoing.
Website operators such as Disney, Playlist.com, and SodaHead are "Clearspring Flash Cookie Affiliates," the plaintiffs allege in their suit. Clearspring set "Flash cookies on (affiliate site) users' computers.....online tracking device(s) which would allow access to and disclosure of internet users' online information.""
http://news.cnet.com/8301-31001_3-20013672-261.html?part=rss&...
The Interview

Now, strongly consider the allegations contained in that lawsuit, and compare it to the statements made by SodaHead founder Jason Feffer in a interview with socialtech.com back in 2007 when SH was first launched.
Q:

What is Sodahead?
Jason Feffer: "SodaHead is social voting. It's not a new concept for people to vote,
answer questions, and take polls--people have been doing that for
awhile. However, the media of the Internet has allowed people to add
the social aspect to it."
"People vote on polls on the internet, constantly, but now we're bring the social element,
and we're going to track that vote with your profile
."
Q:

So this is sort of like an enhanced message board--where people can ask questions and get opinions?
Jason Feffer:"Exactly, but there are millions of them out there--
but they're not aggregated, they're not consolidated
--They're just out there."
"
They're not tracking your votes across sites
, your profile, or your comments. So let's take the wonderful world of message boards which we love, and
put them under one roof. We have over 200 categories on our site, and
we don't want to be niche.
We'll allow these niches to happen under each category but you don't have to recreate your profile, your reputation, or anything like that. On top of all that, we offer the concept of a reputation--
a track record and a history
."
http://www.socaltech.com/interview_with_jason_feffer__founder...
Boy, Mr. Feffer sure likes to use the term "tracking" and "consolidate" a lot. Nothing suspicious about that I guess? Unless, your company is included in a federal lawsuit alleging that it broke the law by secretly tracking its users movements on the internet.Then the true objectives of SodaHead, perhaps, becomes just a little-bit more suspicious I think.
Then, if you tie-in Jason Feffer statements concerning SodaHead, and the allegations made in that California federal lawsuit, along with the recent news about the NSA's massive secret data collection operation, of U.S. citizens via their cell phones and computers. (available at the links below)
http://www.usatoday.com/news/washington/2006-05-10-nsa_x.htm
http://www.uaff.info/group_calls_for_hearings_into_google.htm
http://www.ldsfreedomforum.com/viewtopic.php?f=5&t;=13294
Then suddenly, the purpose of SodaHead suddenly turns a lot more sinister in nature and in conduct.
There's Something About Mikey?

If you go to SodaHeads Wikipedia page, and read the small history portion about who was behind the founding of Sodahead? It will tell you this....
"SodaHead was founded by Jason Feffer, former vice president of operations at
MySpace
, and his childhood friend Michael Glazer."
http://en.wikipedia.org/wiki/SodaHead.com
OK, I think we can all, pretty much agree, that we know who Jason Feffer is, and what he's all about. But who's this Michael Glazer person?
Well, the odd thing is, for a guy that co-founded a social networking internet site, that is accused of secretly tracking American citizens, and their children. There's not a lot of information about Mikey available for the general public, which is kind of unusual for a "supposedly" everyday "event planner" American citizen, who has produced TV shows as popular as, "Fear Factor" and Dr. Phil.
I could Google my own SH username "brtndr" right now, and get a lot more information about myself, then I could about Mikey "The Chimp" Glazer. And I haven't produced one popular American TV Show.
However, the small amount of information available about Mr. Glazer, may reveal what SodaHead is really all about. On Mr. Glazer's Wikipedia bio page it says that he "attended the prestigious boarding school Deerfield Academy, in Deerfield Massachusetts." An "Elite" prestigious private 4 year college preparatory school,
whose alumni include
U.S. congressman and Senators, a few members of the "elite" Rockefeller banking dynasty, a one time
chairman of Goldman Sachs
, a lot of people who worked in the media and a whole bunch of foreign ambassador's.
Most of the "prestigious" alumni of Deerfield Academy would later go on to attend "prestigious" elite Ivy league colleges such as Harvard, Columbia and Yale. Where they would later become
Skull and Bones
, W
olf's Head Society
or
Schroll and Key
secrete society members, before being released onto the general public, to begin their careers of robbing, lying and murdering for the sake of their own personal wealth and success.
Of coarse, just because Mikey "The Chimp" Glazer went to the same elite prep-school as a lot of our former and current corporate media, war profiteering banking slave masters and politicians did, doesn't necessarily make "The Chimp" a bad guy. However, when you take into account the statements by Jason Feffer on the purpose of SodaHead, which is to track, consolidate and build a profile of you that is based on your personal questions, answers and information on your SH domain page. Then take into account that federal lawsuit alleging that SodaHead is apart of a large corporate data collection operation that is secretly tracking what sites you visit on the internet, along with the NSA.
I believe you should think twice before answering that trivial SH question about, "Do you do your own Laundry?"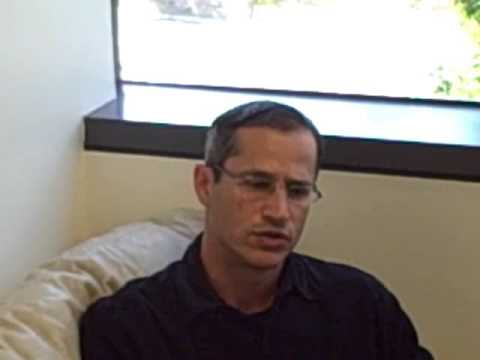 http://www.youtube.com/watch?v=ylFd5gEsqZg