What Does Oppression Look Like?


What Does Oppression Look Like?

By
Lenore Daniels
(about the author)
Become a Fan (1 fan) -- Page 1 of 2 page(s)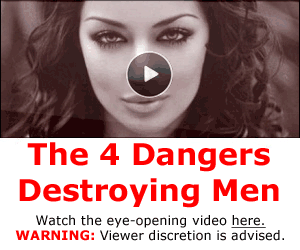 Oh, no
cannonballs did fly, no rifles cut us down

No bombs fell from the sky, no blood soaked the ground

No powder flash blinded the eye, no deathly thunder sound

But just as sure as the hand of God, they brought death to my hometown

They brought death to my hometown, boys



No shells ripped the evening sky, no cities burning down

No armies stormed the shores for which we'd die

No dictators were crowned

I awoke from a quiet night, I never heard a sound

Marauders raided in the dark and brought death to my hometown, boys

Death to my hometown



They destroyed our families' factories and they took our homes

They left our bodies on the plains, the vultures picked our bones




Bruce Springsteen, "Death to My Hometown," Wrecking Ball (album)
Recently, while waiting for the manager
to open the door of a local grocery store, I heard a conversation between two young
men who walked up from the parking lot and stood behind me. The conversation
was already in progress:
Yeah, my family in the Islands.
When I was young, they spoke that Spanish at home.
Man, then you can speak Spanish?
No, I don't speak that mess, man.
I don't know what they are saying. That Spanish mess, (expletive) Spanish, man.
So you got Spanish blood?
Yeah, my great grandfather was white,
too. Irish!
Yeah! You got some Irish too?
(Expletive).
Yeah.
(Expletive), you don't have that much
Black in you.
No, (expletive), I got some of
everything.
But
anything"
In the store's glass window, a tall, dark
brown-skinned man stands next to a white man, shorter in statue. Both are
young, workers or possibly out of work. The one pleased to learn that the other
did not place much value on the Black blood
running through his veins, is smiling. The not-so-Black, Black man, is not.
This is what harmony looks like in a capitalist society like ours here in the U.S.

If the same two young men should decide
to exercise their rights to free speech and protest in front of this store, if
the two, identifying themselves, let us say, as Occupy Wall Street (OWS)
protesters, enter this same store and, without guns or sticks, demand its
closure and proceed to replace it by building a community-owned market, if,
even, they enter the store to demanded the rights of its workers to unionize
and receive living wage, if these men remain "non-violent," their actions would
still be considered subversive--violent.
Read More: http://www.opednews.com
Add a comment above