What Do You Think Are the Most Pressing Issues Facing Pope Francis and the Catholic Church?
Mark Crawford was 11 when his parish priest began to sexually molest him. It continued for more than six years, and when he finally reported the man to his New Jersey bishop, his abuser was promoted to personal secretary for the diocese's archbishop.
"I was violently abused," said Crawford, now 51 and a supervisor for a major American airline. "He embraced himself into our family life and became more and more controlling and possessive about me. And when I began to withdraw at 12 or 13, he physically beat me and kept me very isolated from people. I became withdrawn and quite. It was a real struggle." Crawford said his brother was also a victim of sex abuse.
Survivors like Crawford say they hold only a faint hope that the new Argentine pope -- given his humble lifestyle and passion for the poor -- will bring a new accountability to pedophile priests. Much of the criticism of the church's handling of the sex scandals has been that offending priests were simply moved to other parishes or dioceses by bishops eager to protect the church.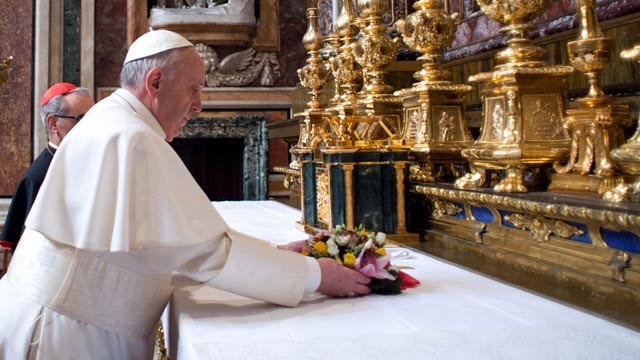 Read More: http://abcnews.go.com/US/pope-francis-election-sli...
Add a comment above