What difference does it make?
What difference does it make?
I'll tell you what difference it makes.
Hillary Clinton's
de facto
boss no doubt gave certain orders, and a filmmaker who made a goofy fifteen-minute short subject found himself under arrest on a violation that didn't rate prison. So now America directly censors criticism of Muslims. This although Libya never saw any protests over that short subject.
And she says the alternative was "some people walking down the street decided to kill Americans." That's not how it happened, and she knows it. It was set up, and Ambassador Stevens knew it was coming, and he yelled for help, and help never came.
What difference does it make?
YOU TELL ME.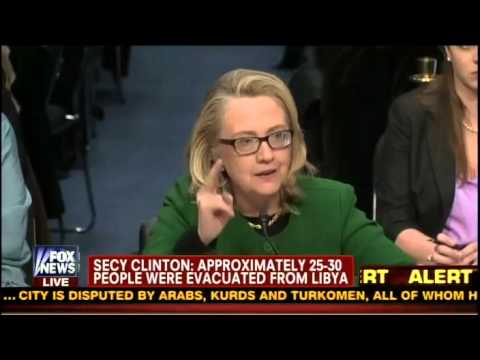 Read More: http://www.conservativenewsandviews.com/2013/01/24...
Add a comment above